Cricket and Bollywood. India's two favourite pastimes. So when you have the skipper of the Indian team with a leading lady from the entertainment industry, they make for a fairytale couple. There's no doubt about it. Virat Kohli and Anushka Sharma are the most famous celebrity couple in the country. 
They may be in different industries, but they do have one thing in common. They both need to perform in front of the camera. One makes dreams come true on the silver screen, the other carries them with him every time he takes the field.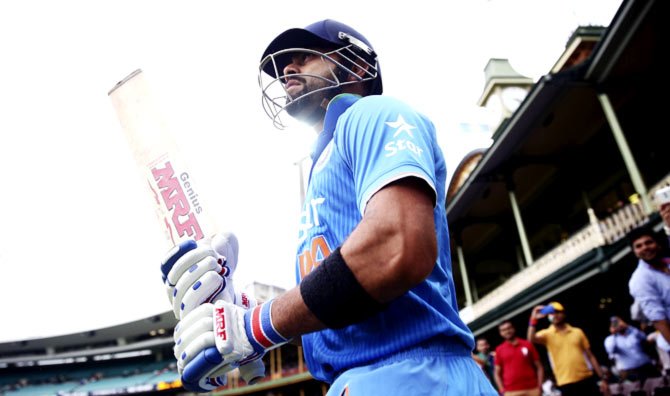 The pressure is unimaginable, just like our demands are. It comes with the obsession. We've been ridiculous. We've been stupid. Virat is our talisman, but he's also human. One bad performance and we become restless. The blame game begins. 
I'd like to take you back to the 2015 World Cup semifinal. We were playing Australia in Sydney and chasing 328. Kohli edged a ball to the keeper and was dismissed for just 1. It was that same old 'Sachin is out, now we are out' feeling. 
Anushka's reaction mirrored that of the nation – despair.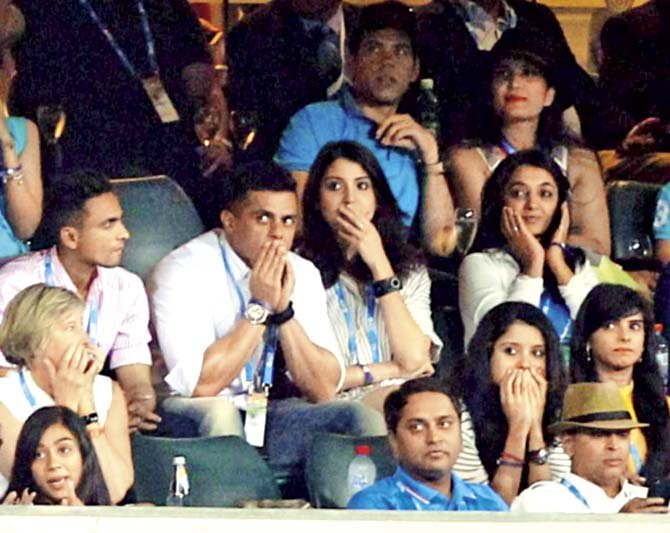 All she had done was flown to Sydney to support her man and to cheer for the country. And what did we do? We blamed her for Virat's failure to score that day. No one ever said that it was a good delivery or a bad shot. Nobody said that the Australians were at their best. No. We were busy cursing her presence in the stands.
From tweets to articles, a sickening flow of opinion flooded social media. 
The man has chased down totals against the best opponents in the world. Ripped apart the best bowlers in the world and carried the pressures of a nation that's one billion strong. And he rarely disappoints. But somehow, there were people daft enough to think that one person's presence in the stands would affect the performance of the best batsman in the business right now.
Don't forget it was on Australian soil that Virat decimated the Aussies and dedicated his century to Anushka. A brilliant knock of 169 at Melbourne.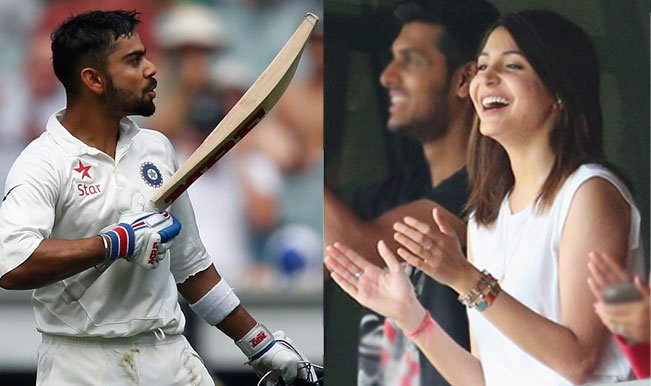 There was news of them splitting up as well. Even then, no one bothered to respect their privacy. You want to ridicule a man and the woman he loves and you expect him to perform for you every single time he walks out. 
How does that make you a fan?
We were supposed to show support, we began throwing demands. Demands he fulfilled, but the support he expected never came. And it led to him finally speaking up.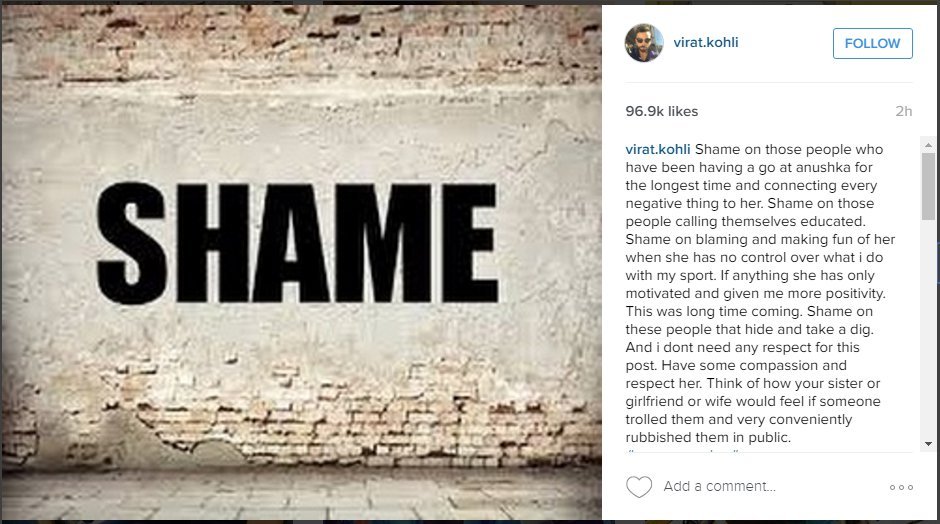 We had interfered too much. And soon, they became even more private about their personal lives. It was perhaps the only way of ensuring that they would survive the continuous frenzy and this weird obsession of the fans. 
While we made it a habit of blaming her, Virat knew how important her presence has been. She was there with him at his best and she was there when he was at his worst. Contrary to what many believe, she has actually been extremely lucky for him. 
Hear it from the captain himself, as he pours his heart out:
There's something very satisfying about this. It's like one of his drives that carves the field apart and shuts critics up. This one is for the haters who blamed her. She was there to share two of his greatest moments. And of all the people who deserved to be there, it feels like poetic justice that it was her. 
After all the ridiculing, after all the stupid tweets, after all the insensitive comments, it is wonderful to know that she was there.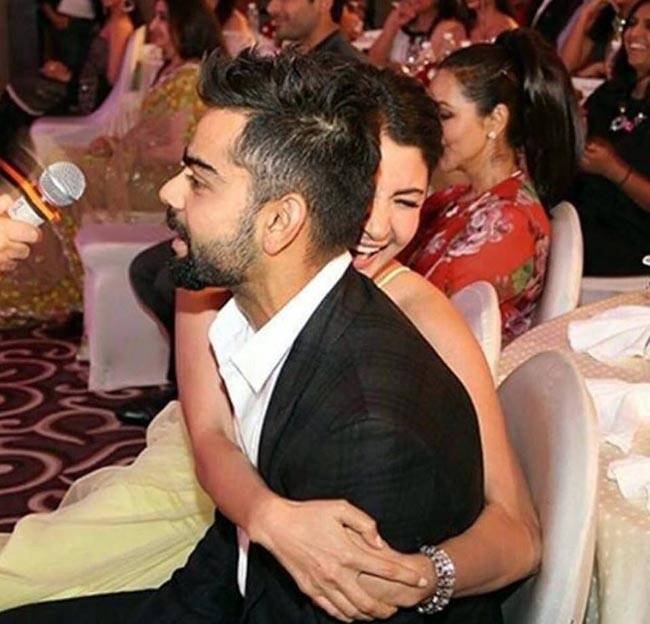 Virat is someone who is fuelled by aggression, passion and a tinge of arrogance. You don't see him cry. But the fact that he was in tears in front of her shows not just how important Indian captaincy is to him, but how important she is too. Anushka is Virat's lucky charm.
Don't blame anyone else for his failures if you can't credit them for his success. They are both performers. Brilliant in their own right. Both jobs come with a lot of pressure. So respect that. 
Bask in their greatness in front of the camera but whenever they are away from it, let them be.