How would you like a husband who's there at your convenience?
When she found no man good enough for her, 45-year-old Amanda Teague ditched humans and said 'I do' to a ghost instead, who she calls her soul mate. 
No, we did not just make this up.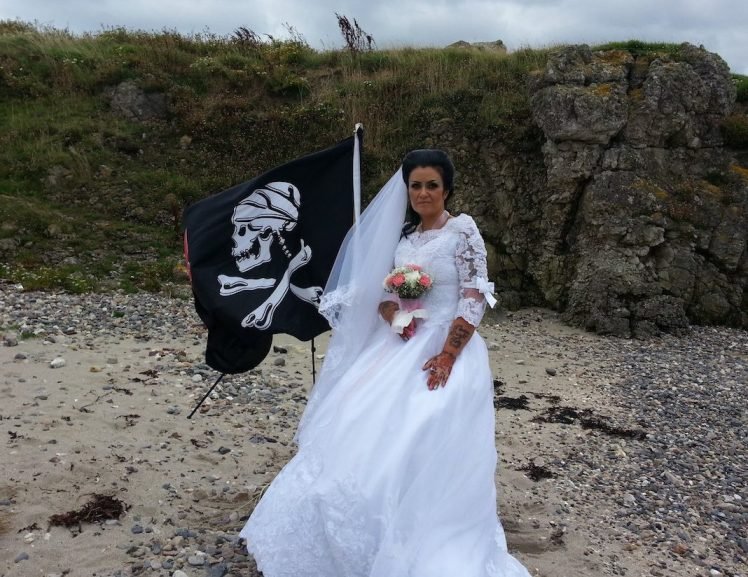 Amanda has 5 kids with her ex-husband but says she never felt the kind of connection she feels with her "ghost husband" Jack – an 18th-century pirate ghost.
Even though the woman has never seen Jack, she describes him as a Haitian pirate who is black with jet black hair and was sentenced to death for his crimes in the 1700s.
Contrary to what you might be thinking, Amanda and her husband lead a perfectly normal married life. They go on dates together, sometimes have arguments, and have a healthy sex life. Only, Jack died 300 years ago.
Amanda told Metro:
We became really close, the more I learnt about him, the more I liked him. One day he said to me 'We can actually be together you know' but I had never heard of an intimate relationship between a spirit and a human before.
According to Amanda, Jack never married when he was living. Nevertheless, he's a powerful spirit who has the power to turn the stereo and lights on and off, and move things. 
Amanda has full support from her family, and the two decided to marry after Jack proposed. Since Amanda wasn't cool with having casual sex, she wanted Jack to commit and get into a long-term relationship.    
Amanda wanted to have a big traditional wedding but how did they get Jack to say "I do"? They used a medium that allowed Jack to say 'I do', and used a skull and crossbones flag to represent him. 
If you're wondering how sex with a spirit feels like, Amanda says: 
The only difference with having a sexual relationship with a spirit is obviously that sense of touch goes a lot deeper.