The 90s was a different era altogether. For those who've grown up during the 90s know that the decade was pure gold, in terms of everything. From video games, cartoons, to television shows, the decade is like that all-rounder student we all had in our class, who everyone loved. 
We usually talk about the good old 90s songs, television advertisements and daily soaps. But there's another thing that the 90s gave us which cannot be replicated –  its news presenters. 
Way before Arnab Goswami and the cacophony of panel discussions started, we had poised news readers who would politely introduce themselves and go on to read the news bulletin in a tone that everyone tried to copy. Well, at least I did. 
Let's take a walk down memory lane and see how many of them you can recognize.
1. Shobhana Jagdish
You may not know her name but there's no chance you haven't seen her on television. Shobhana Jagdish was one of the popular news readers. With her hair neatly tied in a bun, the crisp sarees she sported and the way she read the news bulletin, Shobhana Jagdish had all our attention while she presented the news.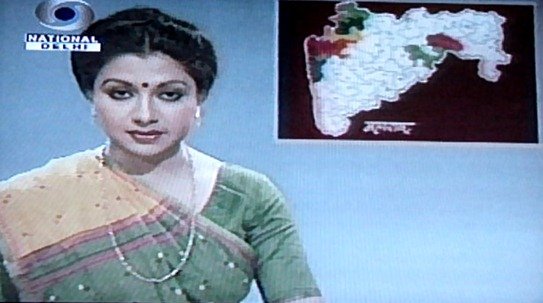 2. Sunit Tandon
Just like every Indian parent, mine too asked me to watch the English news every day to improve my language and learn the correct pronunciation. And who better than Mr. Sunit Tandon to learn from. He was associated with Doordarshan till 2007 and later served as the director of the Indian Institute of Mass Communication, Delhi.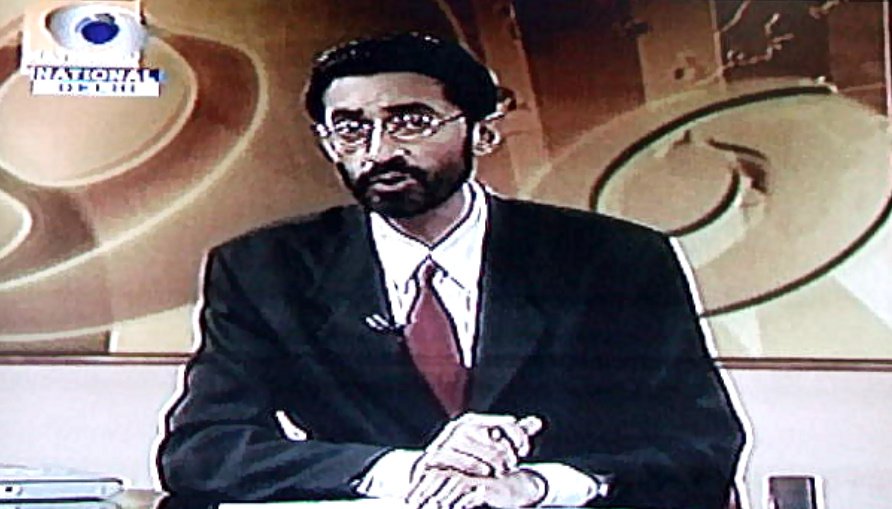 3. Avinash Kaur Sarin 
Avinash Kaur Sarin joined Doordarshan as a presenter but went on to become the main newscaster. She is also known for her documentaries on Asian culture.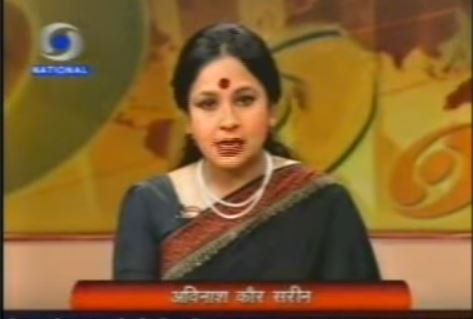 4. Shammi Narang 
An engineering graduate from IIT Delhi, Shammi Narang landed his first job in the Hindi- division of Voice of America. Eventually, he went on to become the face of Doordarshan news reading during 1970s-80s. He is also the man behind the deep baritone that you hear during traveling in the Delhi Metro. These days, he trains new and upcoming journalists and voice-over artists.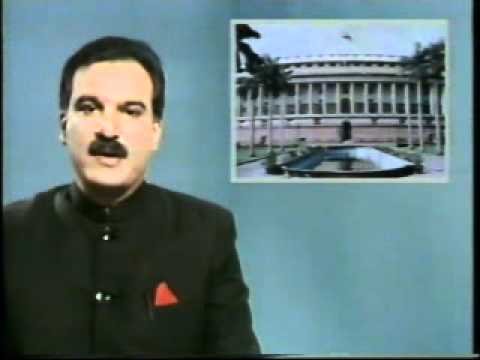 5. Sarla Maheshwari
One of the most calm and graceful ladies on Doordarshan, you can call Sarla Maheshwari the epitome of simplicity. She is known for the poise with which she presented news.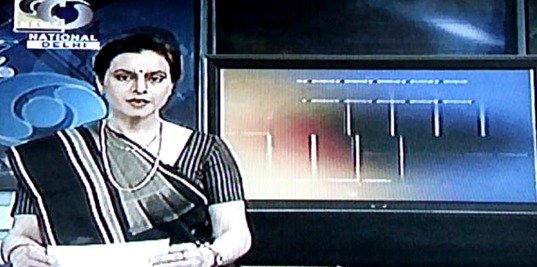 6.  Neelam Sharma
Neelam Sharma's impeccable Hindi diction was enough to capture our attention. An alumni of Lady Shri Ram college and Jamia Millia Islamia, Sharma was one of the first news readers who got me hooked to DD news.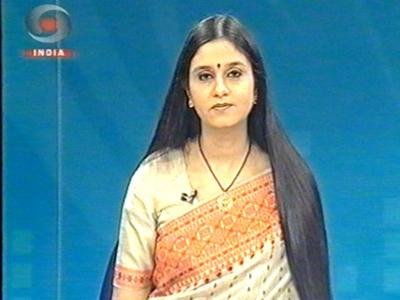 7. Ved Prakash 
Another popular news reader of our time, Ved Prakash was a renowned voice artist with Doordarshan. He also served as the Chief Editor of 'Student Today' and  authored over 100 articles for leading newspapers and magazines.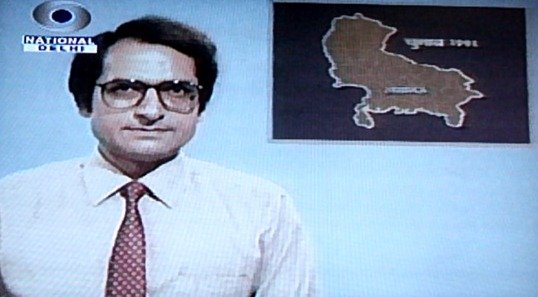 8. Neethi Ravindran
Neethi Ravindran had a unique voice which you could immediately recognize. Back in the day when news channels hadn't mushroomed everywhere, she was the one who presented the news of the death of Mother Teresa in 1997. She's also the one behind 'Fifty Years of India's Independence', an award-winning documentary made for the Ministry of External Affairs.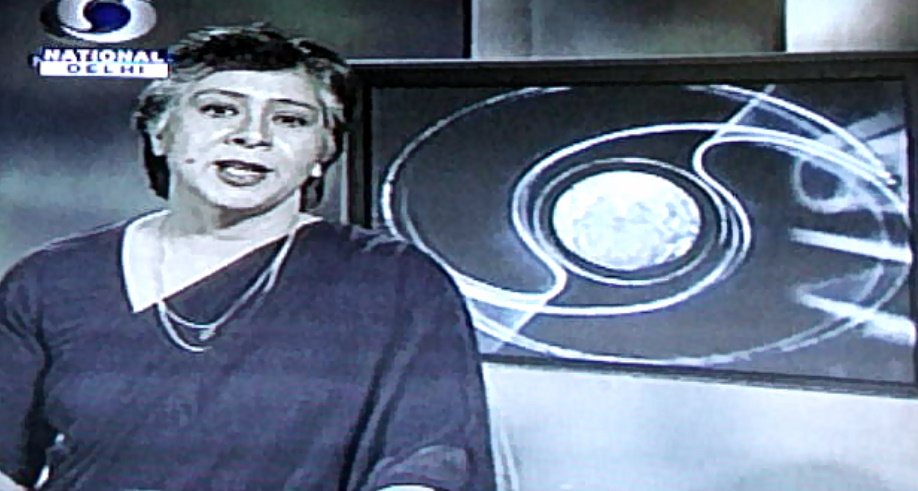 9. Vinod Dua
Vinod Dua's association with Doordarshan began way back in 1975 with Yuva Manch, a Hindi programme for youngsters. His popularity soared when he co-anchored the election analysis program with Dr Prannoy Roy, in 1984. Ever since, he became a household name. He's still an active media personality and his daughter Mallika Dua is also a popular entertainer.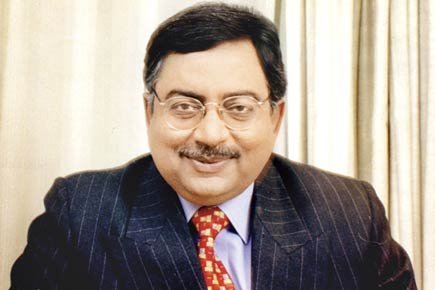 10. Rini Simon Khanna
Born in Kerala to an Indian Air Force officer, Rini Simon Khanna was a well known news reader who had a long association with Doordarshan from 1985 to 2001. She's also the voice behind the remarkable female voice of the Delhi Metro announcements.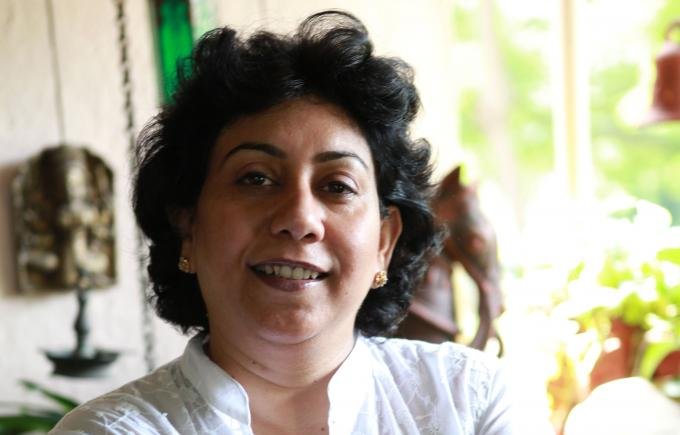 Those were the days!