The Brihanmumbai Municipal Corporation's (BMC)​ decision to send a notice to RJ Malishka for mosquito-breeding at her Bandra home in Mumbai has not really gone down well with her supporters.
According to a Hindustan Times report, a notice had been issued against RJ Malishka under section 381-B of the Mumbai Municipal Corporation (MMC) Act. The action came after a routine survey by the municipal body found that mosquitoes were breeding at the RJ's 6th floor flat at sun-rise apartments in Pali Naka.
But it's not only the mosquito connection.
The notice came days after the RJ released a video mocking the BMC​ over potholes during monsoon and what the common man goes through during the rainy season. RJ Malishka's song - 'Mumbai tula BMC var Bharso Naye Ka' – (Mumbai…don't you have faith in BMC) had gone viral on the social media.
The song, in lighter vein, blames the BMC for the monsoon woes that Mumbaikars have to face every year, beginning with the potholes menace, the traffic jams and railway disruptions.
The musical criticism didn't go down well with Shiv Sena...
The mocking of BMC hasn't gone down well with the Uddhav Thackeray-led Shiv Sena who had assured a trouble-free monsoon to the Mumbaikars, reports The Deccan Chronicle.
Two Shiv Sena leaders – Amey Ghole, who is a corporator and Samadhan Sarvankar and the son of Shiv Sena legislator Sada Sarvankar, had approached BMC commissioner Ajoy Mehta and wanted him to file a Rs 500-crore defamation suit against RJ Malishka and the 93.5 Red FM.
"The song does not mention Shiv Sena, but it hurts Mumbai and the BMC… the whole aim of the song created by RJ and her team is to malign a public body and mislead citizens. The two main highways of Mumbai don't come under the BMC and it is not responsible for Mumbai's traffic or the functioning of its railways," Sarvankar said.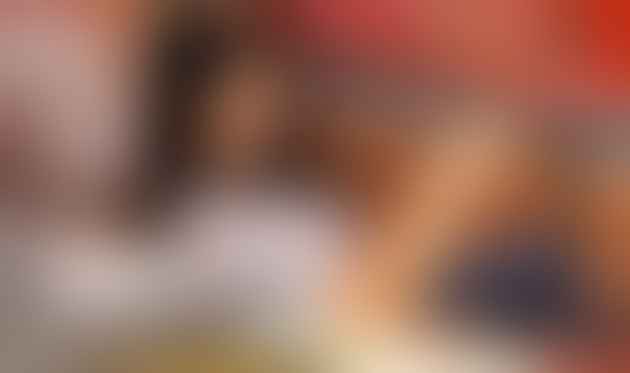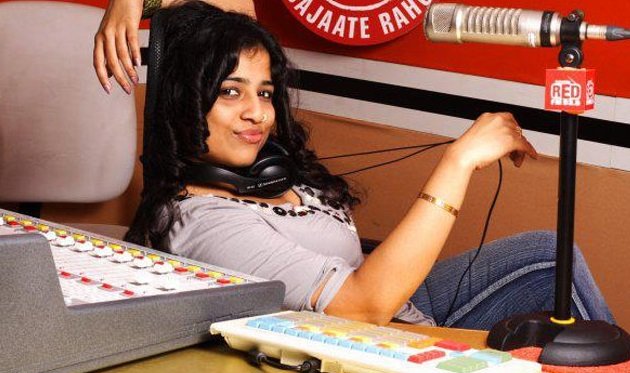 The Yuva Sena has also requested the legal department of the BMC to file a Rs 500 crore defamation suit against Malishka, reports Firstpost.
Former RJ and singer Mihir Joshi feels that the RJ was just doing her job, "It is a radio jockey's responsibility and job to tell people of all the problems plaguing their city and Malishka has been doing it for so many years. It was an interesting satire and instead of replying with their lame version of the song, the BMC should have focussed on the message behind it and taken cognisance of all the problems. People in power need to be constantly reminded of their duties," he said, reports The Asian Age.
However, Malishka took to Twitter to thank people for showing support.
Just wanna thank you for all your https://t.co/1fhFKtKpcB guys are awesome😎 #Mumbai you are the best.Mala tujhyavar bharosa aahe😊

— Mumbai Ki Rani (@mymalishka) July 19, 2017
BMC's notice triggered an outrage from netizens including political leaders. The internet united in solidarity with the radio jockey. Perhaps unsurprisingly, the first reactions came in from the Congress leaders.
So this is what one gets for speaking about the BJP-SS run corporation.I loved the video RJ Malishka, keep up the polkhol of these jholbols. https://t.co/M6ZD5I3tj1

— Priyanka Chaturvedi (@priyankac19) July 19, 2017
People always support right cause. There's a need to understand sarcasm in our country!!

We support you RJ Malishka 💯— Riddhi Sawant (@sawant_riddhi) July 19, 2017
#Mumbai #SonuSong there's nothing wrong and the BMC authorities must work for citizens,they can't runaway! Our time wasted, vehicles damaged

— Jignesh (@jigsjmpsnu) July 19, 2017
Full support Mallishka la.

गुंड सेनाला भीख घालत नाही आता मुम्बई #BMC_वर_भरोसा_नाही— AAPrising 2017 (@aap_ka_has) July 19, 2017
Ach Dine of @BJP4India and @ShivSena , will you control your @MCGM_BMC @AUThackeray . She has just shown you mirror.

— Pradeep Shaurya (@rtiindiapy) July 19, 2017
Malishka we are with you.. tune BMC ki polkhol ki.. aur nishana sahi jagah Laga.

Sena leader kuch nahi kar sakte tuze public ka support hai— सचिन मिरगे (@SachinMirge) July 19, 2017
peoples supporting to you go ahead RJ mallishka. whatever you are doing is great. no need to fear poltical parties. sirf bajate raho.

— vinod dhadve (@VinodDhadve) July 19, 2017
Unacceptable! Should be condemned in the strongest possible terms. RJ Malishka being targeted for bringing an issue to light. New India! https://t.co/SKqshXy5z0

— Hasiba (@HasibaAmin) July 19, 2017
Baby steps to communism.. First it was just AIB and now RJ malishka.. Who's next? https://t.co/6x5UlMjE9g

— Pratyush Velaskar (@PratTheRat) July 19, 2017
Wow..You can't see the potholes on the road but you can see Malaria Larvae at RJ Malishka's house. #BMC #Potholes #RJMalishka https://t.co/9eeoJASkSf

— Siddharth Upponi (@upponisiddharth) July 19, 2017
.
(Feature Image Source: Youtube)