Soooo, Sabyasachi had a good year apparently.
While #Nickyanka, #DeepVeer, the Ambanis and a dozen more celebs tied the knot, this year; Sabyasachi was the unsung third party who garnered all the spotlight.
And if you think about it, it's not just the wedded jodi, imagine the number of baraatis, decked up in Sabyasachi head to toe.
From clothing to jewellery, Sabyasachi household must have celebrated Diwali this whole year.
It all started with Alia Bhatt's lime lehenga, and I'm assuming Chandni Chowk must be drowning in replicas of this lehenga, by now.
This is Anushka decked up in none other than Sabyasachi for Priyanka and Nick's World Tour of a wedding reception.
2018 was also the year when #SabyasachiGroom became a legit thing.
Sabyasachi ki Deepika ka Ranveer.
It's like three entities tied the knot. Pati, patni aur woh (Sabyasachi).
Sabyasachi ko sakshi maan ke hum...
Wedding Season 2018, brought to you exclusively by Sabysachi.
Someone - *gets married*
Sabyasachi-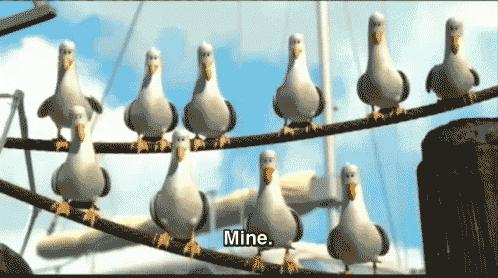 Sabyasachi imagining every celeb wedding outfit to be their own creation is the level of confident I aspire to be.
Kabhi kabhi lagta hai apun hi bhagwaan hai much?
Bas ek Beyonce, kisi aur ke paas chali gayi, nahi to overall Sabyasachi had a pretty great year.
Here's what Netizens think.
Right now, only two people in the world are chilling in life:

1) Sabyasachi2) Taimur's Nanny— Sonali Thakker (@SonaliThakker) December 21, 2018
Is it though?
hello is it ok to get married in india without a sabyasachi or do they refuse to let you register your marriage if you dont sabyasachi

— Gigi (is back) (@mycrotchetyluv) December 17, 2018
How does Sabyasachi manage ya..my aslam tailor needs months notice for shaadi ka blouse only

— harsha ramachandra (@taprichai) December 21, 2018
Think if ANYONE deserves a holiday, it's Sabyasachi!

— Anu Menon (@ExLolaKutty) December 17, 2018
Sabyasachi is the real winner of 2018

— Swetha Ganesan (@SweGanesan) December 19, 2018
Happy Sabyasachi to all the wedded jodas.