With all the chatter around banning of porn sites in the country, it is interesting to know that India ranks third on the list of countries providing most traffic to Pornhub. 
No, kidding. We stand on the third place behind Sharma ji ka beta USA and United Kingdom.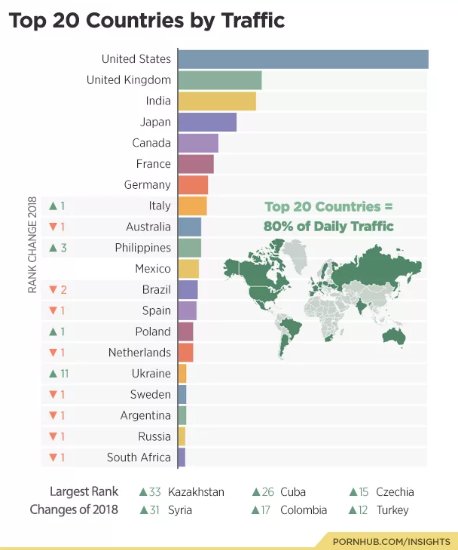 However, despite the stereotype of always running late, Indians do come (pun intended) early to some places. At least that's what the data suggests.
With the average time of 8 minutes and 23 seconds, India is second to last on the list of least time spent on the site, followed by Russia.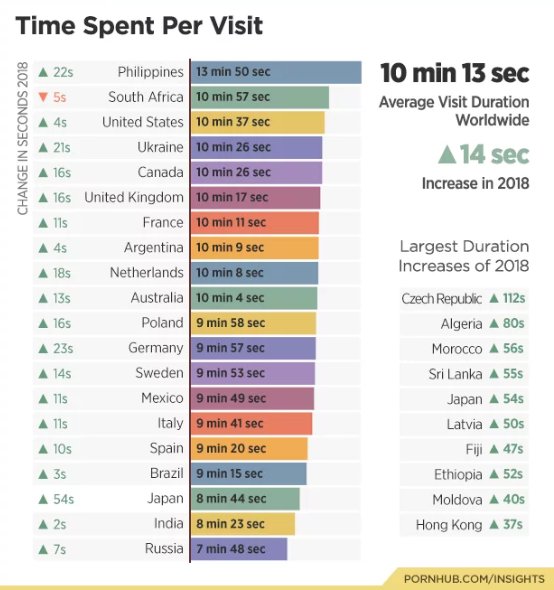 As for the favorite categories from world over- from 18-24 it's 'hentai', 25-34 it's 'Japanese' and then it's 'milf' till 65 and above.
Who's surprised?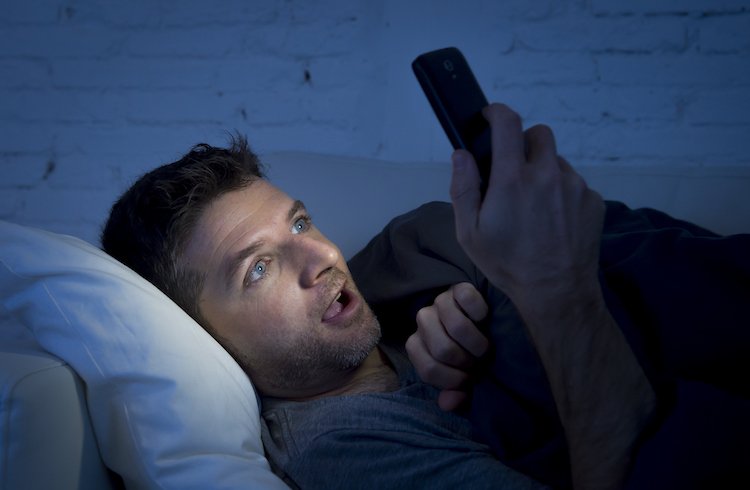 Coming back to India, we were hella predictable! Our top search for 2018 was 'Indian'. The top trend, on the other hand, was 'hindi sexy film', getting close competition from 'bf sexy video'. Um!
Most searched category was 'milf', because obviously. And while number of male viewers were 70 percent, females were 30.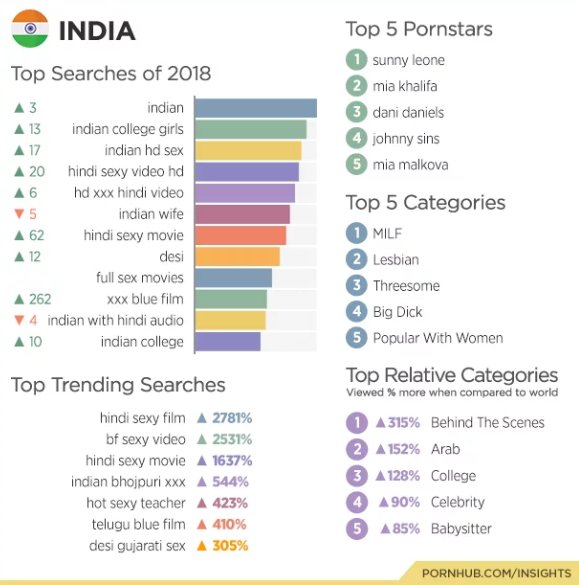 Top searches across the world were:
1. Stormy Daniels
2. Fortnight (Why?)
3. 4K (What?)
4. Romantic
5. Trans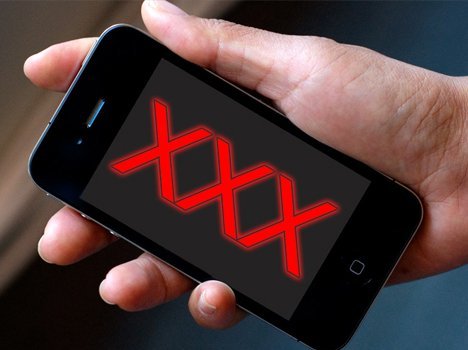 They further revealed that every minute, more than 2 lakh people access the site, 7708 GB of data is transferred and views on Kim K's 'sex tape' increase by 55 despite addition of 528 new videos.
All of this is fine, but Fortnight on Pornhub?