My best friend and I stepped into the underground world of central Delhi's Palika Bazar back in 2011 to buy a cheap hair straightener. Little did we know that there was way more to Palika Bazar than just cheap hair straighteners. 
While paying the middle-aged shopkeeper, we came across tiny packs with scantily-clad woman on them. Turns out, these were packs of vibrators. 
Tiny, barely noticeable but right there!
After a couple of giggles and hawws, we told ourselves that India's sex revolution had started and the beginning point was Palika Bazar.
And that's exactly what sums up Palika Bazar. It has always been the starting point of the next big sexual trend. The underground location is almost like a metaphor for its existence. There was a point when it was famous for porn CDs which were the source of most of the sex education for teenagers. Those CDs fixed the problem of slow buffering and enabled a free flow of entertainment for teenage boys who would share their porn stash, all bought from Palika.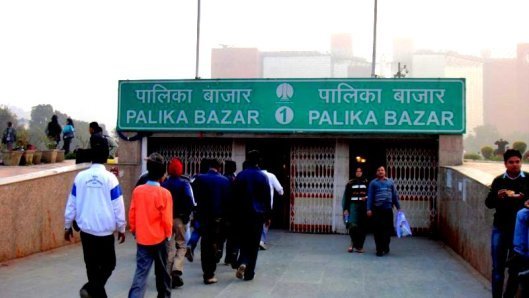 But as the era of slow internet passed and we got 4G connections, Palika Bazar saw itself losing out to websites which were easily accessible, offered more variety and helped people keep their sexual fetishes locked in their smartphones. But Palika Bazar wasn't going to go down without a fight. Hence, spotting vibrators back in 2011 was just the beginning of the market revamping its marketing strategy. 
When I went back there recently, I discovered that it had grown into a full-fledged sex toy market. Available in all shapes and sizes, you'd find yourself becoming the same curious teenager who used to come to the place looking for CDs.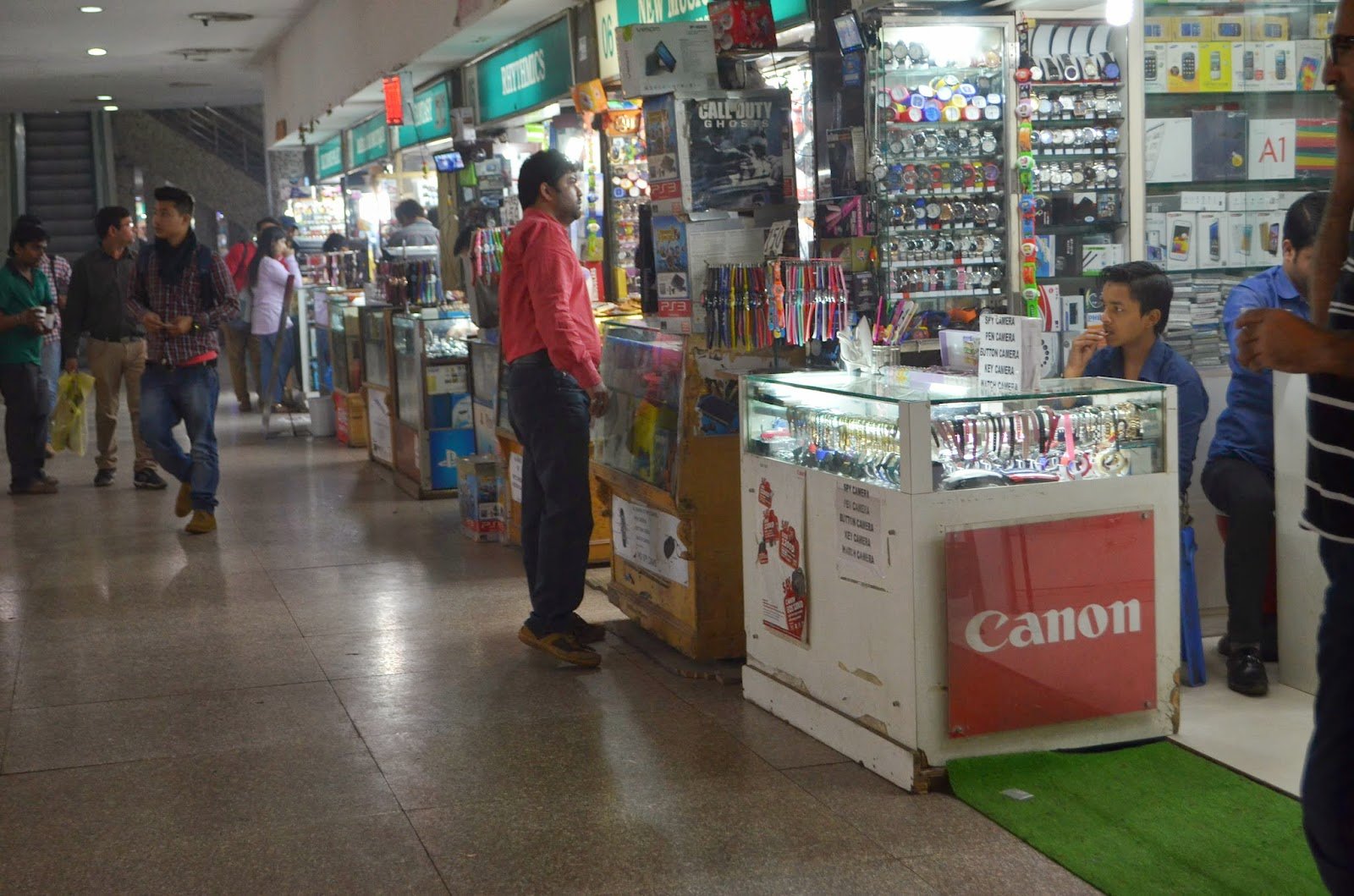 Given that it's still an illegal trade (Section 292 of IPC states so), you won't find signboards guiding you to the shops selling them but if you go there with the agenda of buying something, with a keen eye, you will spot it. 
The shop I entered had a business of phone covers, chargers, electronic products AND sex toys. The moment I asked the middle-aged salesman about vibrators, he showed me a couple of oval-shaped pieces. But he was quick to mention that he has more variety.
He wasn't ready to show me products till I told him exactly what I wanted. The shopkeepers are extremely careful with the transaction and probably wouldn't keep the products out in the open for too long. If caught, they could end up spending 5 years in jail for import and sale of sex toys.
After a lot of coercing and convincing, he showed me the safest thing. A vibrator duck. 
"Isse shower me use karte hain madam,"
he said. Honestly, my childhood memories have been completely scarred after looking at that thing, but nonetheless, it seems to be quite innovative an idea.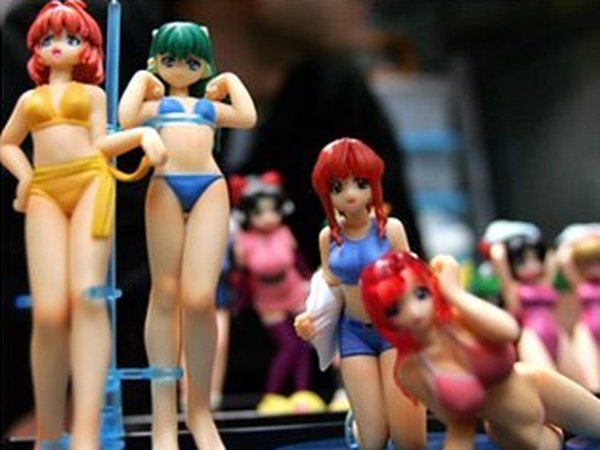 He could understand that the duckling hasn't managed to impress me. So he offered to show me dildos but only if I was going to buy them. He wasn't ready to show me any 'risky' products. Now I wasn't planning on buying a dildo but what I liked was that this man didn't seem uncomfortable with the conversation. 
In fact, he was aloof and like any middle-aged salesman, trying to sell something.
He told me girls bought dildos for bachelorette parties, but those were simple. Apparently, he also had good 'models' with in-built vibrators and remote controls. He said the boys mostly bought dolls for such parties but he didn't have any pieces at the moment because he doesn't order a lot.
"Inflatable doll hota hai, life size. Usko toh chhupana bhi mushkil hota hai. Shayad iss liye kam log lete hain."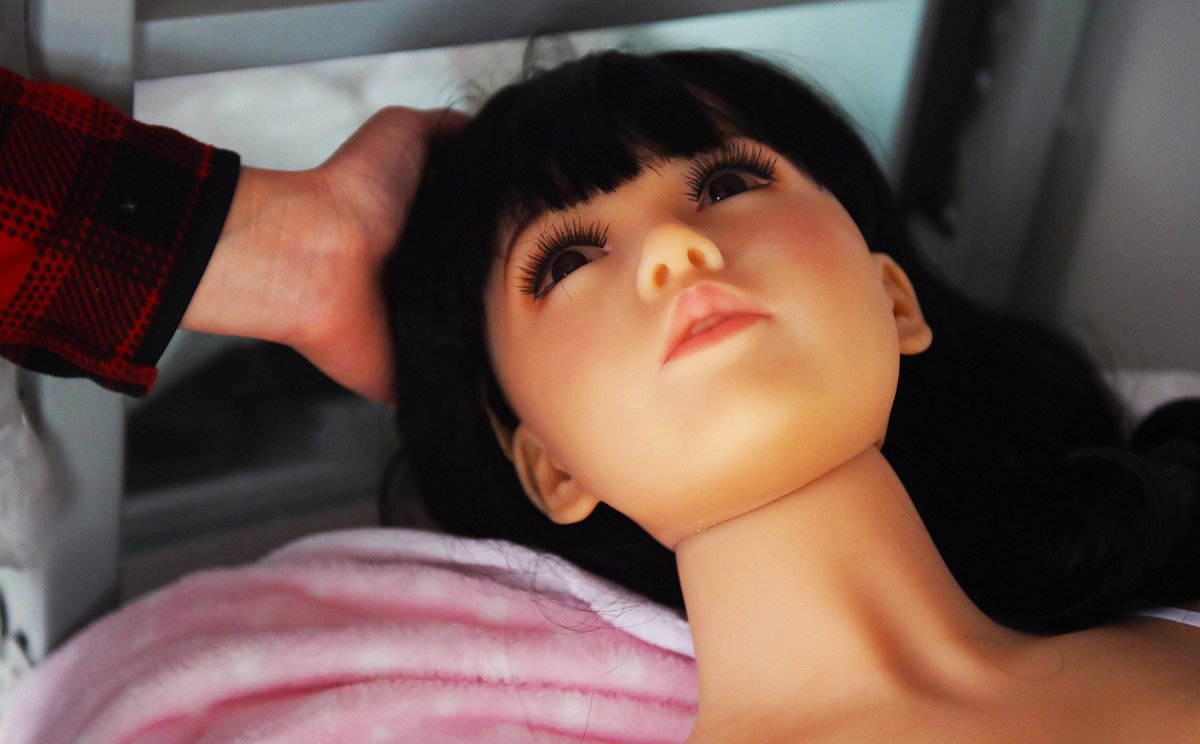 He then proceeded to tell me about vagina heads which are portable as well as convenient to hide, and one-time use masturbation caps. As curious as I was, I didn't ask him to show me these fancy things he was talking about. He suggested that I could buy those as gifts for my male friends. 
He was getting frustrated with my rejections and I was getting a little more surprised with each product description.
He even specified that he offered the toys for less than half the price of what's available online. For instance, the duck vibrator would cost me around ₹2000 online but he was ready to sell it for ₹800 only.
At some point, I asked him about the once flourishing CD business. He said:
"No CDs, only electronic products."
I stepped out of his shop without any buys but amplified knowledge of sex toys available to us millennials. In a last ditch attempt to convince me to buy something, he told me:
"College girls waise aaj kal dildos khareed kar leke jaati hain."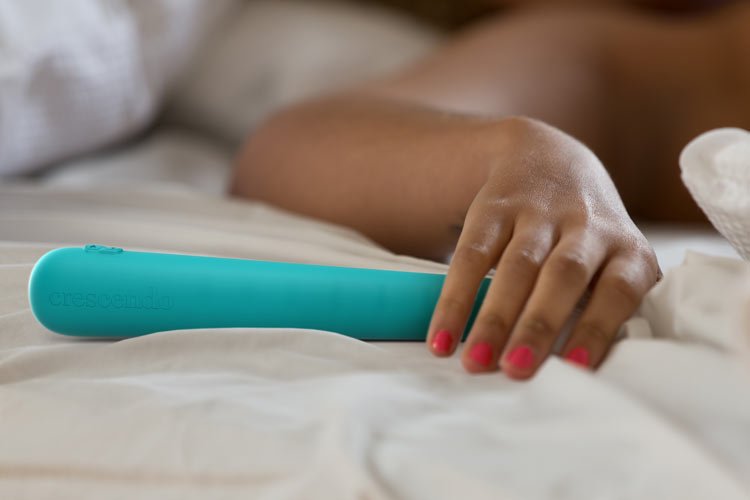 As I heard that, I realized that Palika Bazar had progressed enough to include girls in its next big sexual revolution. In the sausage fest, testosterone-dominated market, girls had finally made a place for themselves!
In the Indian society where sex is as good as a Western concept, there's Palika Bazar right in the heart of Delhi telling you that it is absolutely okay to cater to your sexual needs and while you're at it, might as well get fancy.
In a sexual regressive society like ours, Palika Bazar is the fantasy land everyone should visit once.