Warning: Article contains mature content. 
A bizarre video from the internet has surfaced where a Brazilian woman pins down a sexual predator on the street and rubbed her bare breasts on his face as a move against sexual harassment.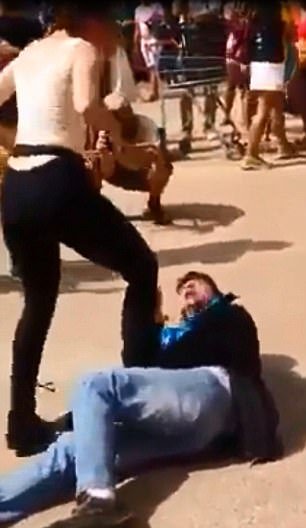 According to the Daily Mail, a young saleswoman, who had been handing out flyers confronted a man who was pestering her in public. 
She pins him down on the pavement, shouting that she is fed up with being 'touched and sexually harassed while just doing her job.'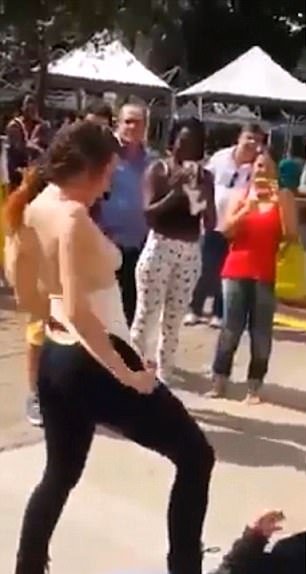 The accused pleaded with her to stop, saying he 'was just out shopping with his wife and has done nothing wrong'.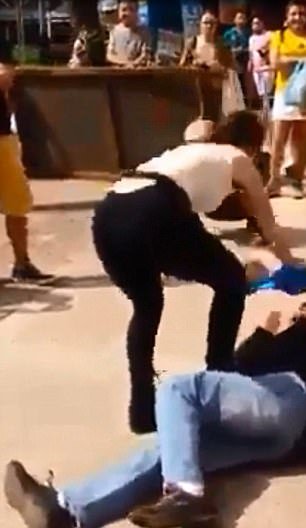 But the woman goes on and asks him :
'I'm fed up being treated like a sex object. Is it boobs you want?'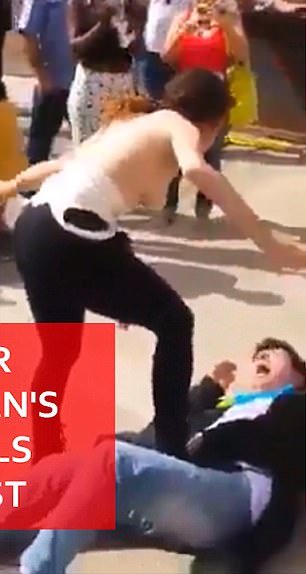 Then to the shock of everybody present, she strips off her top, exposing her bare breasts and straddles the offender.
Then she bends on him, slapping him continuously and goes on to rub her bare breasts in the man's face.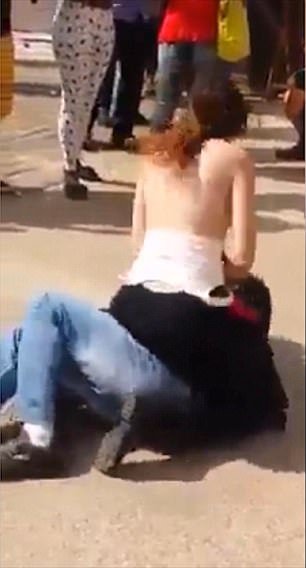 Among the bystanders, some found the act shameful while others cheered her for her courage.
This incident had taken place last year and has reemerged on the internet among all the accusations doing the rounds in Hollywood.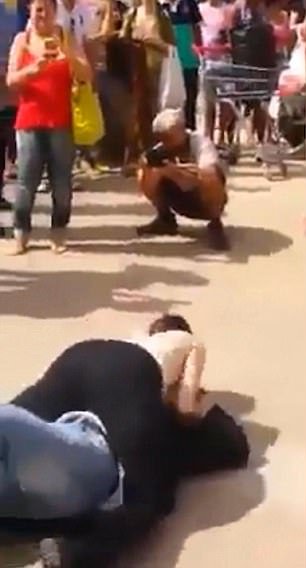 Turns out it was staged by a theatrical group that wanted to highlight the unwelcome attention that can often turn into sexually explicit and degrading comments, coupled with intimidating approaches to women working in public places.
Fausto Ribeiro, director of the Confluências group, the creators of the piece said: 
"We wanted to expose and address something that happens every day to our sisters and female friends.
Warning: Video contains mature content. Viewer discretion advised.