The web-slinging superhero is back. And he's back with more people like him. Spider-Man: Into the Spider-Verse is out in theatres worldwide and everyone is going nuts about it. If you thought that Spider-Man: Homecoming was the best Spider-man movie ever made, you may wish to reconsider.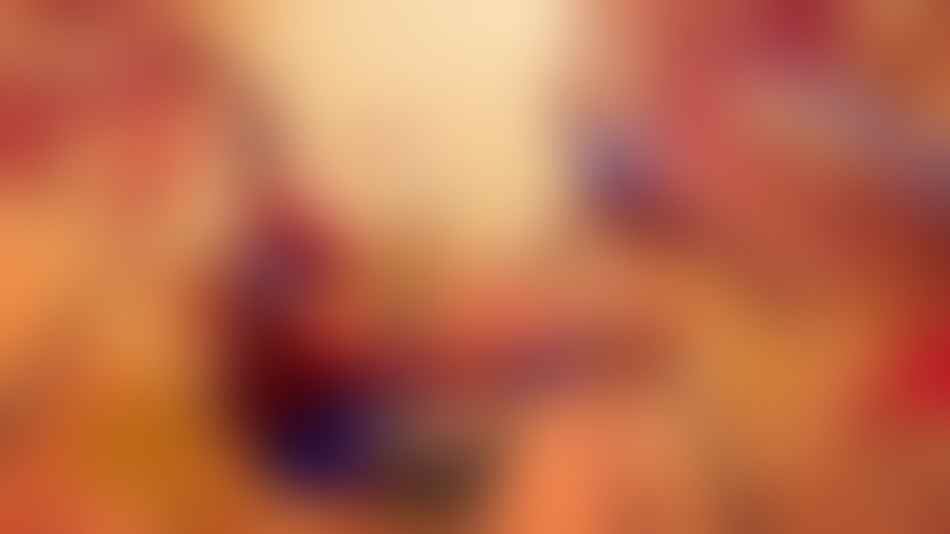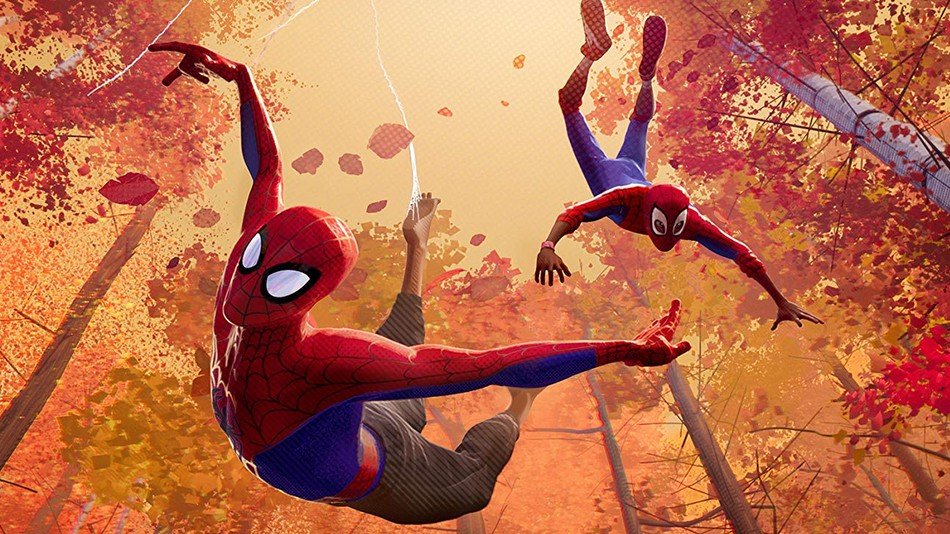 The story goes like every other Spider-man origin story - guy gets bitten by a radioactive spider and he then develops superhero abilities. However this time around, Peter Parker isn't the only one bitten by the spider. There are four others like him - Spiderham, Gwen Stacy, Miles Morales, and Spider-Man Noir.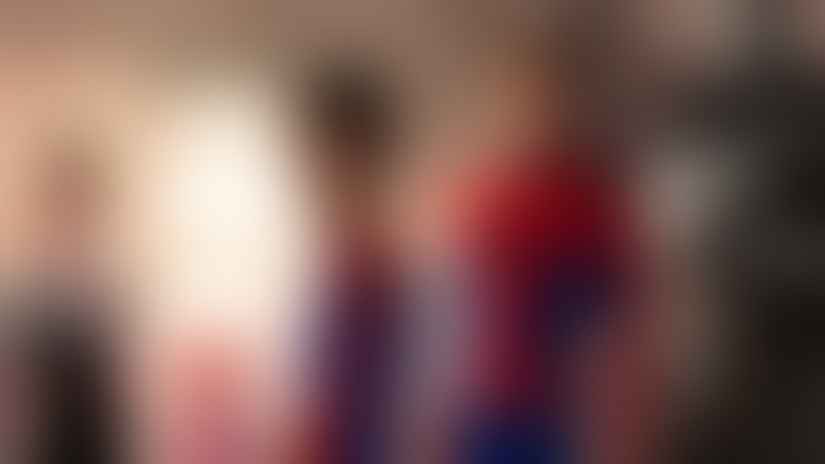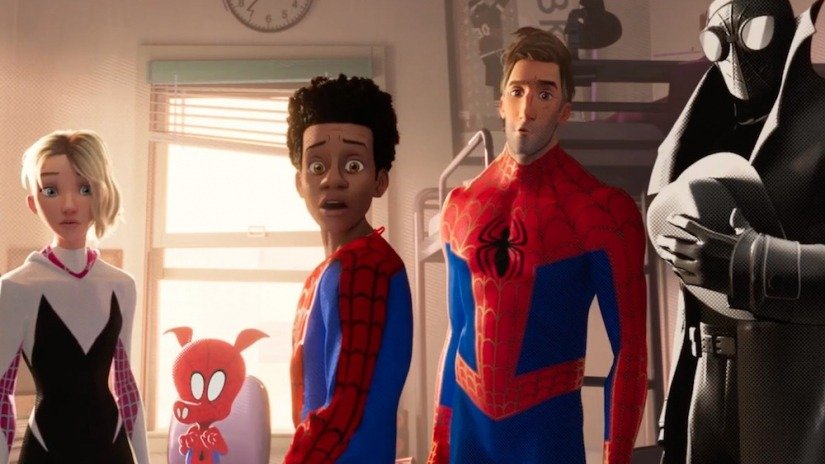 Twitter was equally impressed by the new direction in story-telling that the movie took. Some even went on to say that the movie was the best one ever since Spider-man 2.
#SpiderManIntoTheSpiderVerse One of the greatest non-TDK superhero films ever and there is an epic post credit scene too.Would really suggest you all to not read anything about the film and just go watch it not knowing anything about the story. pic.twitter.com/8BR7XBIPhJ

— Od (@odshek) December 12, 2018
#SpiderManIntoTheSpiderVerse Is the best animated film I've seen for a long long time emotional and funny with characters I care about it's stunning it's probably the best solo Spider-Man film out there 9.5/10

— WILSON!!!! (@W_Anthony2) December 12, 2018
OMG SPIDER-MAN INTO THE SPIDER-VERSE IS AMAZING! #SpiderManIntoTheSpiderVerse pic.twitter.com/9R60vSJ8OZ

— theblerdgurl™️ (@theblerdgurl) December 8, 2018
#SpiderVerse is easily the best Spider-Man movie since Spider-Man 2.Hilarious, tragic, dynamic, unlike anything else in superhero cinema, and a convincing argument that there can and SHOULD be multiple interpretations of any great character.Full review coming tomorrow! pic.twitter.com/7MSL0UcJF3

— William Bibbiani Actually (@WilliamBibbiani) November 28, 2018
I can finally talk about 'Into the #Spiderverse'! It's one of the best films of the year. It's the best Spider-Man movie thus far. The acting amongst the cast was incredible. Everyone is going to love this movie.

— Dorian Parks (@DorianParksnRec) November 28, 2018
#SpiderVerse is hands down the best animated movie of the year, possibly even the best superhero movie of the year, which is not an accolade I give lightly with Infinity War in the running. It's SO stylish and SO beautiful and SO funny. The entire thing is incredibly special.

— Meg Downey (@rustypolished) November 28, 2018
Spider-man: Into The Spider-Verse is not only the best animated feature and best comic book movie this year, but one of the best movies of 2018 period. I don't think another movie does a better job of bringing a comic book to life on the big screen. pic.twitter.com/EeDzaaoBqD

— Peter Sciretta (@slashfilm) November 28, 2018
Have now seen #SpiderVerse 3X's and can confirm:

It's 1 of the greatest super hero movies of ALL TIMEIt lives up to the hypeIt's even BETTER on repeat viewings (OH the Easter Eggs!)Trust me! See it more than onceStop watching clips. Avoid spoilersSwing into Spider-Verse ASAP pic.twitter.com/ZCNp16l086— Dan Slott (@DanSlott) December 9, 2018
Well deserved too, I went into this film with no expectations and I was blown away! It's a must-see. #SpiderVerse #SpiderMan

— Jake Wade (@Jake_Wade21) December 12, 2018
Into the Spider-verse is legit the most aesthetic animated movies I've ever seen.

— Aerjay (@aerjay_) December 13, 2018
i don't say this lightly: the leap of faith scene in spiderverse is the best animation sequence i've ever seen

— Noodlecember (@ejnoodles) December 13, 2018
Into the #SpiderVerse somehow expands the character's mythos and distills his spirit down to its essence all at once. I can't wait to see it 20 more times. pic.twitter.com/gkNOF7MprK

— Matt Singer (@mattsinger) November 28, 2018
Hello guys I got the chance to watch #SpidermanIntoTheSpiderVerse last night. Please don't let this flop it's one of the BEST superhero movies that I've ever watched.

(more thoughts will be put into this but for now go watch it on any cinemas near you ) pic.twitter.com/Gruh40RYob— Cess 👩🏻‍🏫 (@rhonalla) December 12, 2018
Simply beautiful. Someone had a lot of fun making it. And those references ... oh my god#SpiderManIntoTheSpiderVerse #SpiderVerse #Spiderman pic.twitter.com/dcAGgRKQK8

— Zdenek Pesek (@MrTzatzik) December 12, 2018
I saw Spiderman: Into the Spiderverse today and oh my lordy, it was unbelievably amazing. Easily the best Spiderman movie and tbh the best animated movie this year.

Here's a Spider-Gwen bc she was my fave, closely followed by Noir. #SpiderVerse #SpiderManIntoTheSpiderVerse pic.twitter.com/8y9dl3u2jB— Nyrandrea (@nyrandrea) December 13, 2018
Book your tickets today!