Baoringdao Bodo was handed his first start in the I-League by Minerva Punjab and the 17-year-old did not disappoint, opening the scoring with an instinctive goal which made him the youngest goal-scorer in the league's history.
Bodo wheeled away and celebrated like Paul Pogba and Neymar, but that was after the elated teenager hugged Minerva head coach Surinder Singh – the man who also played 19-year-old Anirudh Thapa in the starting XI against Mumbai FC. Both Bodo and Thapa scored in a 2-1 win, which was also Minerva's first of the I-League.
"I had a feeling, even before I started – that today I will score. It's not like I wanted it more than the win, but I just knew that I would score," Bodo told Scoopwhoop.
"I saw the situation and knew that there could be a chance of a rebound. When it did come, it was higher than I expected – between my shoulder and thigh, so I quickly adjusted and scored," he added.
As for the immediate feeling after creating history, Bodo just felt "happy". 
"Just happy you know, what else can I say. How would you feel, if you scored your first I-League goal?"
Bodo's rise has been rapid in the past couple of years. A product of AIFF's Elite Academy, the forward can play across the front-line, but his football journey is such that his rise has been predictable.
From being introduced to football at the age of nine, to being accepted by the SAI Academy in Guwahati, winning the Most Promising Player award at AIFF-SAI's U14 Championship and being the top-scorer and player of the tournament in the IFA shield last year, Bodo's initial years in the sport had an upward graph – always rising towards the ultimate goal of playing professionally.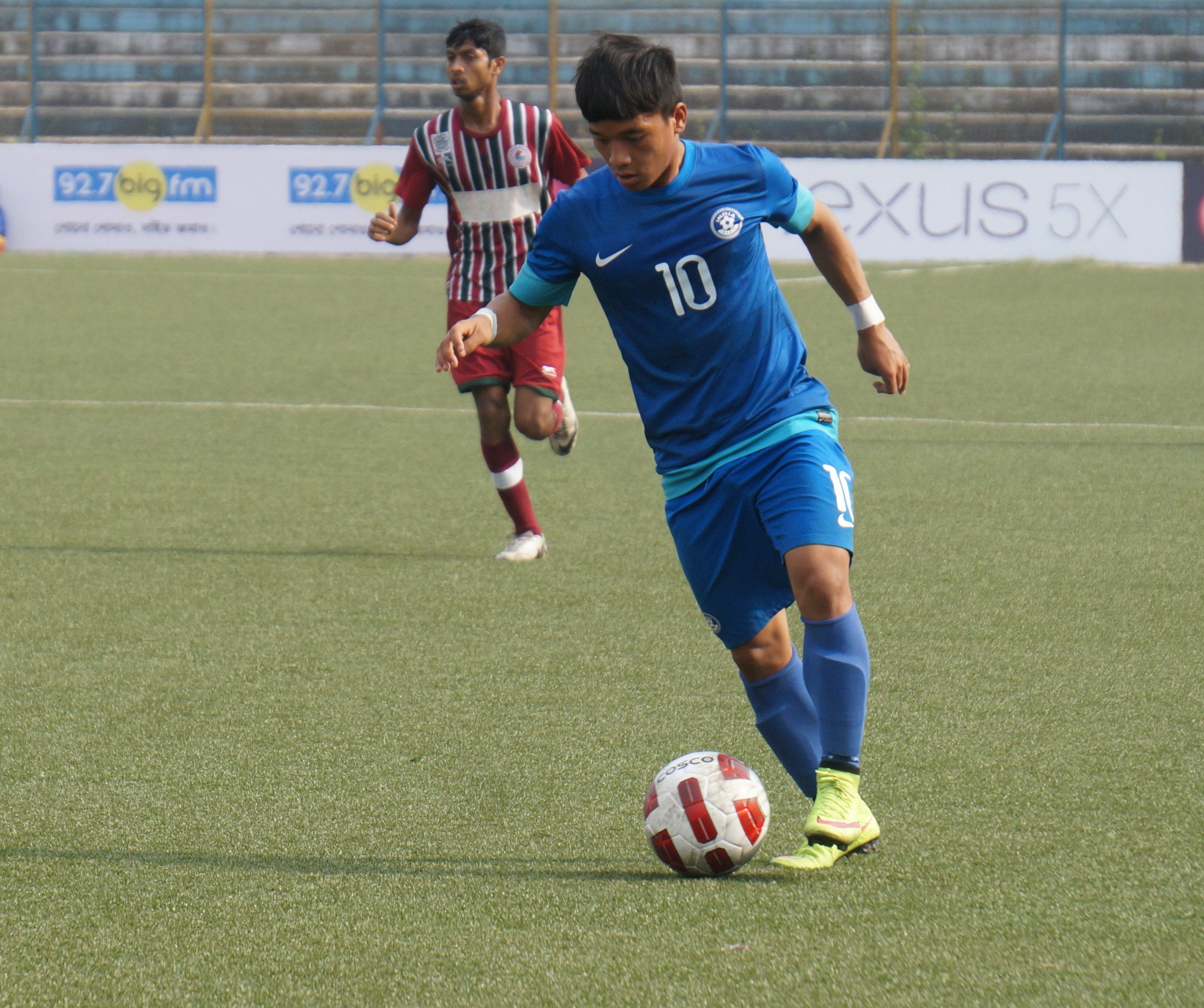 But his big break was being picked up by AIFF for their regional academy. Last year, he became the youngest player to be signed by an Indian Super League club when Chennaiyin snapped him up as a developmental player. And while ISL rules have reportedly stopped him from being played in the league, his I-League stint has begun with a bang. Bodo also spent time in France with FC Metz.
And while Bodo may seem boisterous – just like the modern footballer today – he remembers his roots, his early struggles adjusting to life away from family and the eventual acceptance of having to remain grounded to succeed.
"The player I am today is because of the hard work of the AIFF Coaches. I was very lucky to be under the tutelage of Colm Toal and Scott O'Donell [Toal is now technical director of Minerva and O'Donell holds the same position with the AIFF]. I also need to make a mention of my first Academy Coach Goutam Ghosh. They evolved me into a better player and gave me my first India cap when I was in the U-14 age category. I don't know where I would be without their coaching and teaching. However, I understand that there is still a long way to go and I work hard to improve myself every day," Bodo says.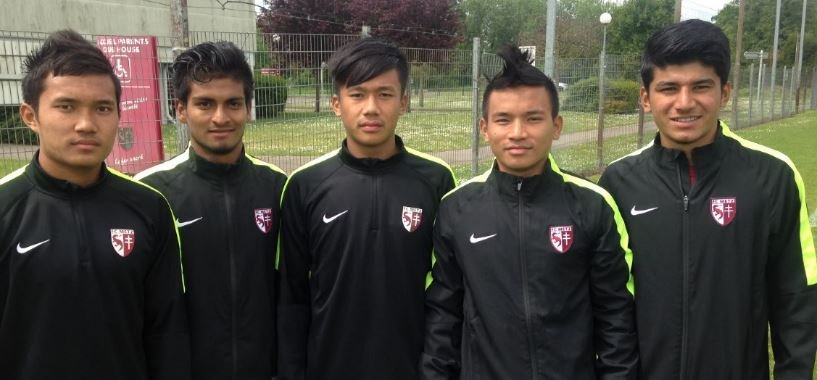 His debut against Mumbai saw him man the left flank as well – providing an early cross after a couple of step-overs which was just headed wide by Victor Amobi. Bodo has flair and form on his side, and age of course. But most importantly, he has the trust of his coach.
"The coach told me, 'do what you are best at, I trust you'. That allowed me the freedom and I'm glad I could score," he added.
So while watching the I-League on a weekend, over all the European football could be a tough decision to make, Bodo certainly gives you a reason to watch Indian football. A 17-year-old has taken centre-stage and nothing can be more exciting than a kid with potential slowly turn it into reality.