It was perhaps the greatest match-saving knock by an Indian captain in a World Cup. We all remember when MS Dhoni scored 91 not out against Sri Lanka in 2011 and won us the trophy. It's pretty well chronicled. Everyone knows where they were when he hit that six. Cameras caught it from more than six angles. But that's not the innings I'm talking about. This one happened about 28 years prior to that and not a single camera caught it. 
BBC was on strike. None of the cameras were operating, much like our top and middle order that day. If you Google for photographs, you'll only find a few of our 23-year-old captain, Kapil Dev. We were struggling at 17/5, against Zimbabwe, when he walked in to bat. He left with 16 boundaries and 6 sixes. 
A massive 175 off just 138 balls. A T20 innings in a 60-over format.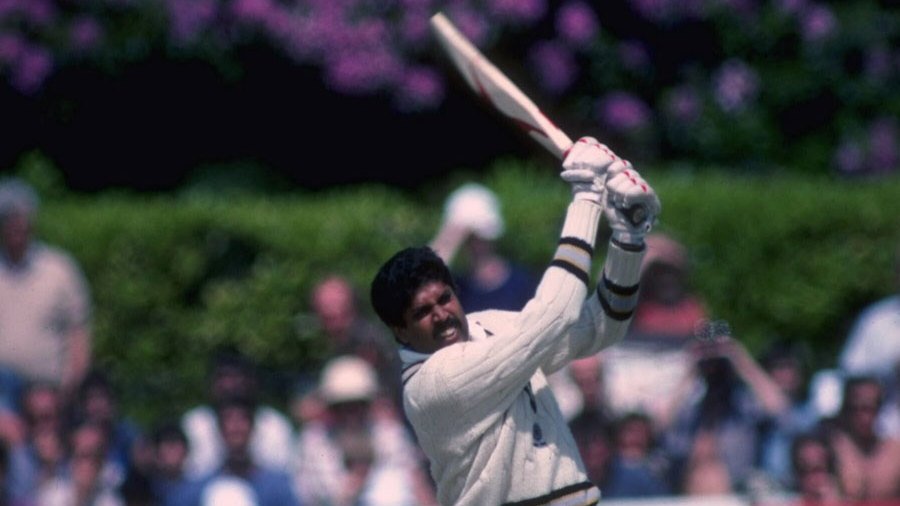 That match gave us confidence to beat Australia in the next game by a margin of 118 runs. They had beaten up by a whopping  162 runs in the previous meeting. Back then, each team played two matches against those in their pool. India had 2-time world champions West Indies in the group, along with the Aussies and Zimbabwe. 
I will have you know that our chances of winning the cup back then were pegged to be as bleak as Zimbabwe's is these days. But that had us playing like we had nothing to lose. After beating the Aussies, we reached the semis.  
In the semi-final, as Kapil Dev puts it, "We had a personal score to settle. We had been dismissed as not worthy of reaching the finals and me and my boys were out to prove them wrong."
And we did. England were knocked out with 6 wickets and 6 overs to spare, and we were in the final. Our opponents – the mighty West Indies.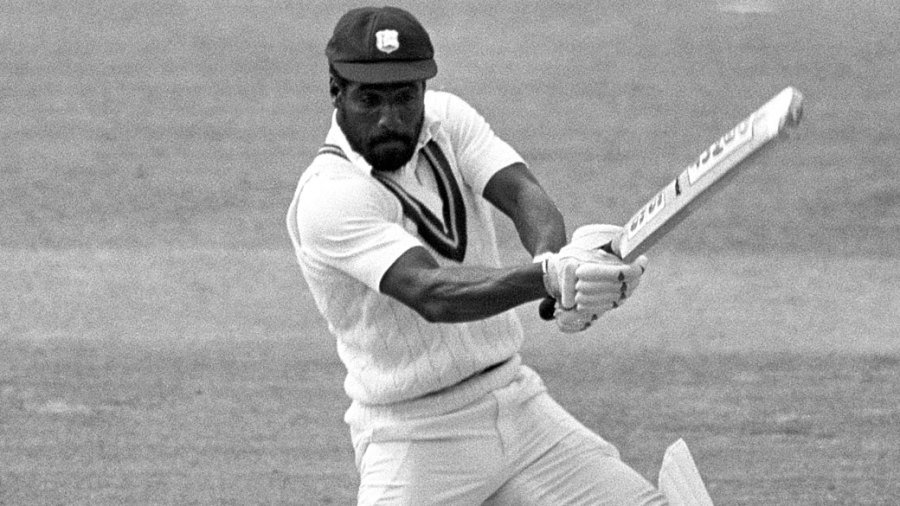 We had managed to defeat them in the first group game, but we lost in the second. In a way, the final would settle the debate of who was better.
We were clearly the underdogs. They, on the other hand, were looking to complete a hat-trick of World Cups, having won the first two. Stylish, strong and confident. The West Indian players had a brutal swagger about them. It wasn't going to be an easy task. 
We posted only 183. It was a 60-over game and they had the best batsman in the world. But young Kapil Dev showed maturity and fighting spirit. He led out a team that wanted to make a name for itself. This was it, this was their time to fight. And that's what he told them: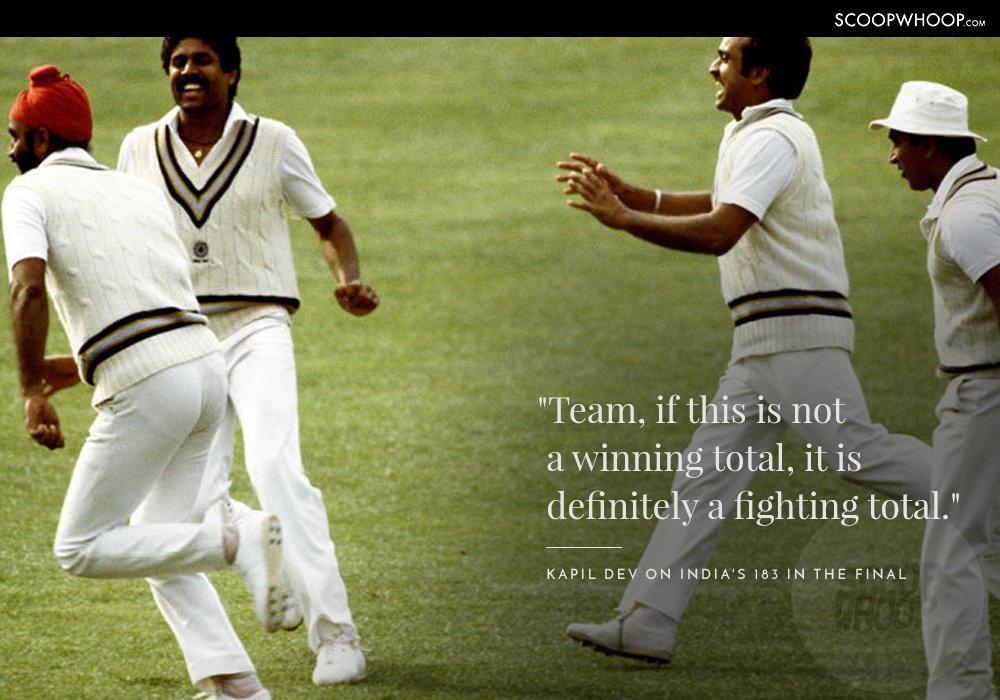 We did not have a coach back then. Strategies were discussed and executed between players. We bowled our hearts out. Gordon Greenidge, the greatest opener of his era, was dismissed when he decided to leave a delivery by Balwinder Sandhu that swung into the stumps. It was a magical delivery. 
But the main wicket had to be of Viv Richards. He was the king back then. There were few sights more beautiful that him batting. But Kapil provided one better. The catch he took to dismiss him was extraordinary and Sir Viv remembers it too: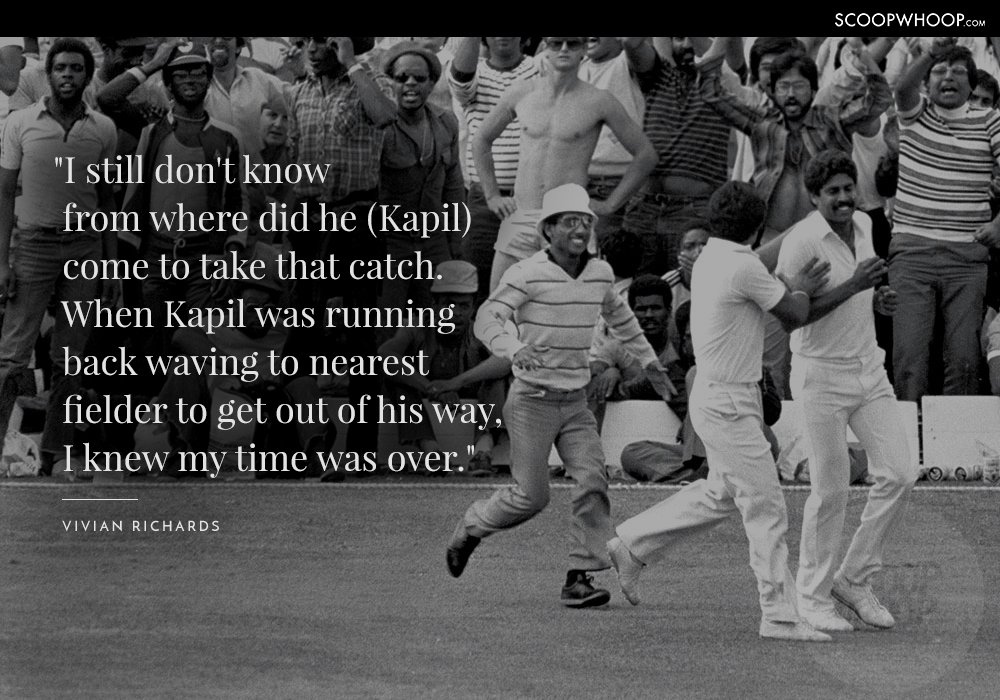 Soon, they crumbled. 
India was ready to celebrate. It was like an itch. The moment was nearly there and the country wanted to run on to the streets and paint the town.
Kapil took the 9th wicket and raised his hands to the sky. He knew this was it. Just one more wicket to go.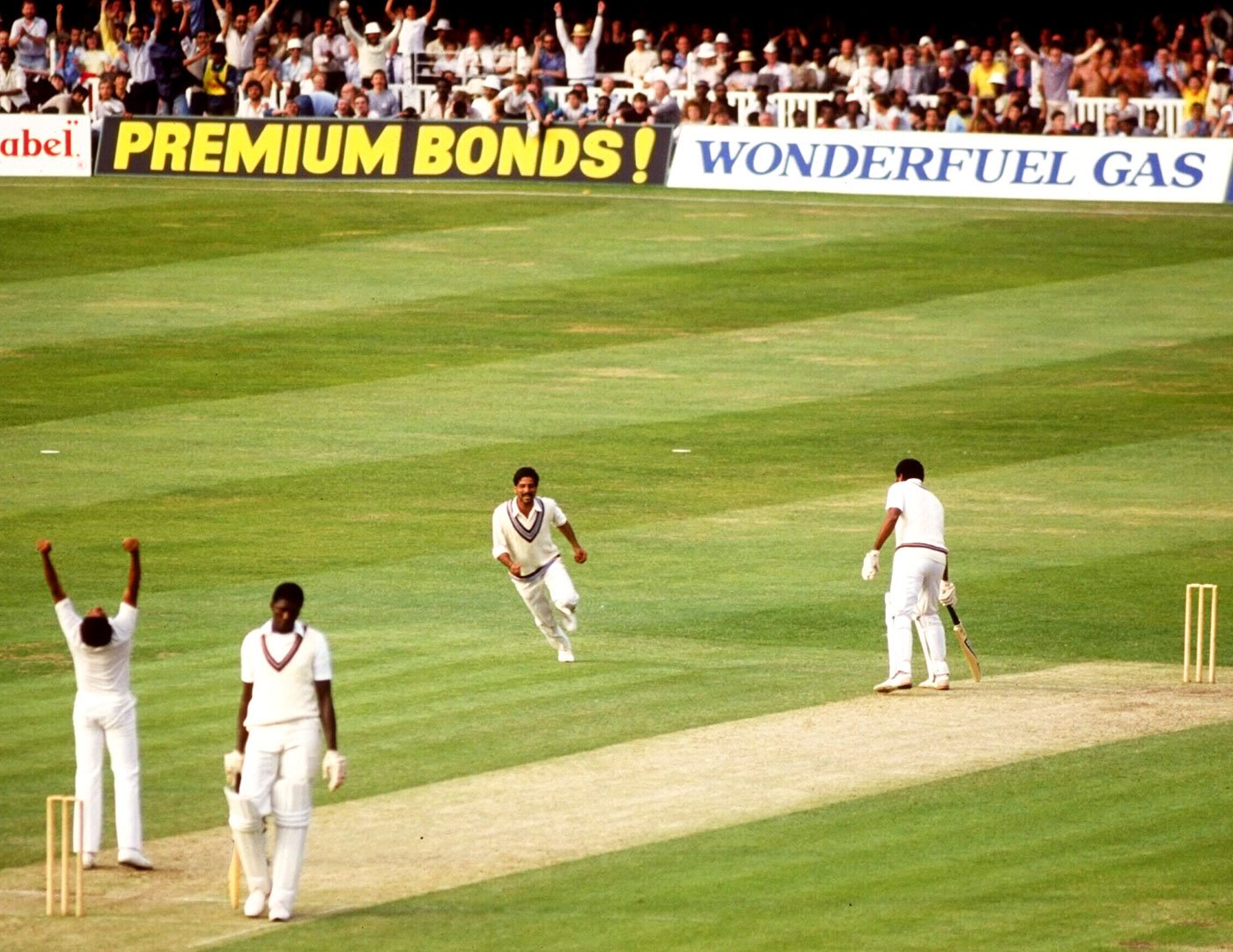 Mohinder Amarnath was to be Man of the Match. It was a fitting end, when his delivery hit Michael Holding on the pads. The entire team roared. A few seconds later, pandemonium. The crowd was on the field and the team ran to the dressing room. 
The underdogs had done it. A photograph of Gavaskar lifting the cap of the trophy to check what's inside showed the innocence of the team and how unbelievable it was. I think that made it more worthwhile.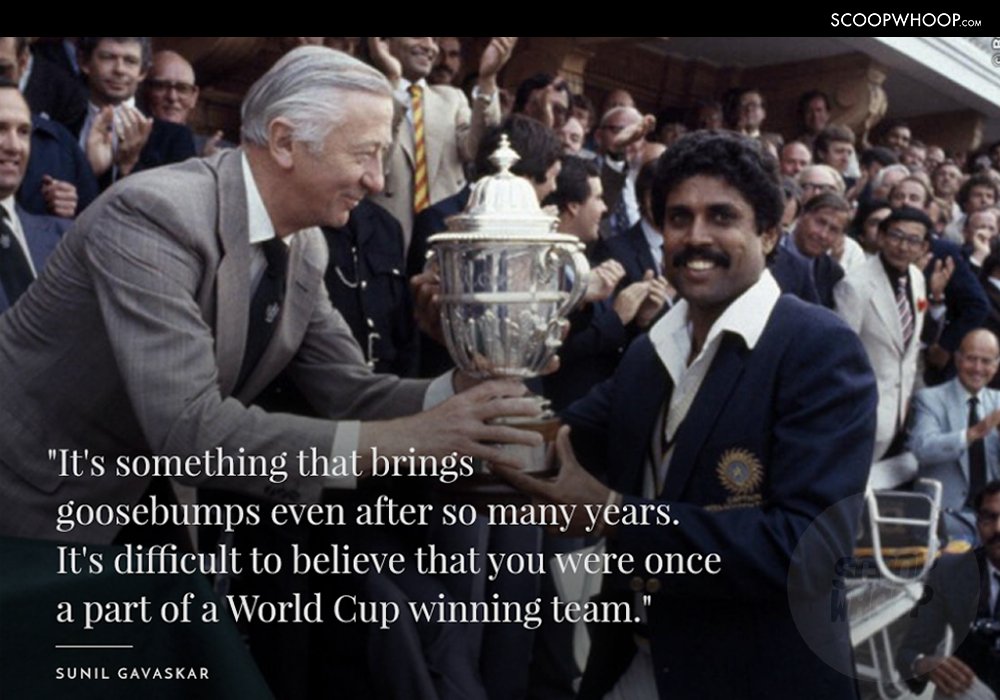 I remember watching the 2011 World Cup final on a big screen. There were people of all age groups, from young kids to old men. And when Dhoni hit that six, I saw all of them jump up. We all shared that moment together as one, age no bar. 
I realised that some of them had witnessed it before. While most of us weren't even born, they were celebrating a victory that was touted to be someone else's. Whatever I have gathered is from YouTube videos and stories from my parents. But I wish I had been there. What a time it must have been. The summer when cricket changed forever.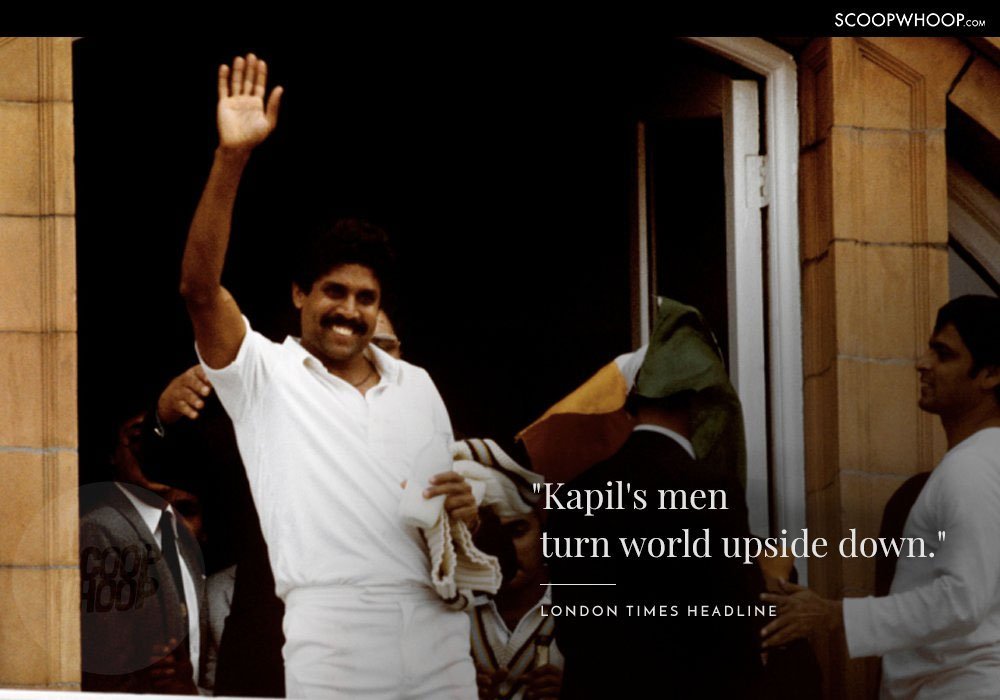 Some saw it on TV, most heard it on the radio. Sandhu's in-swinger, Kapil's overhead catch and the last LBW by Amarnath were etched into history forever. It was a miracle. A 23-year-old young leader climbed the balcony at Lord's to lift the Prudential Cup.  
25th June, 1983. It was the day India conquered the world.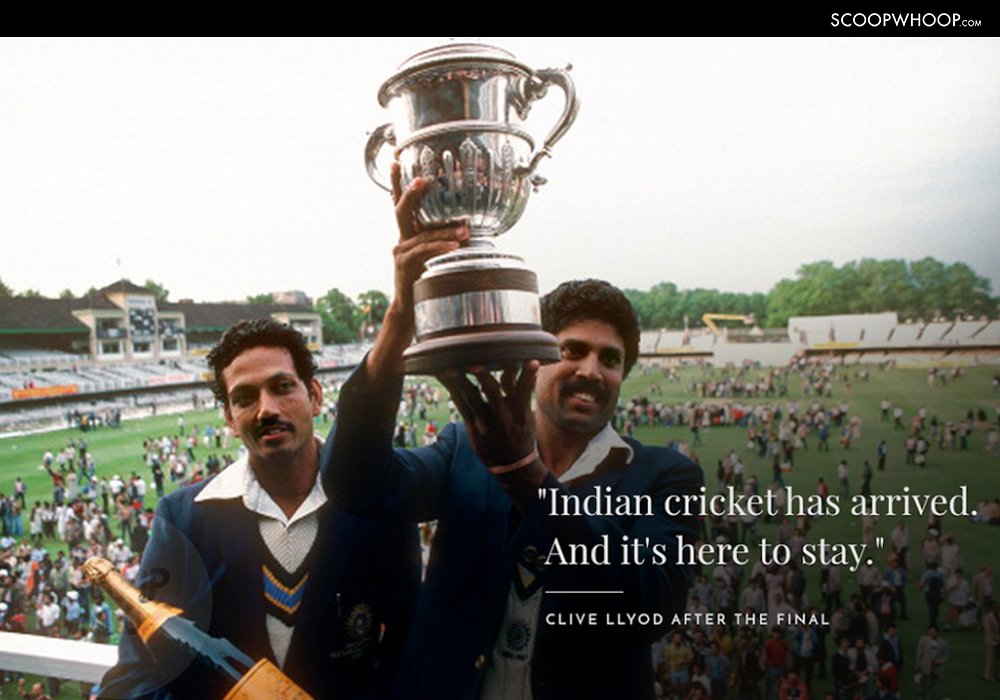 Design credits: Anmol Gambhir