India's 2007 World T20 final hero Joginder Sharma's father, Om Praksah Sharma was attacked by two assailants on Saturday. According to Hindustan Times, the 68-year-old was stabbed and looted near his shop in Kathmandi, Rohtak.
According to the report, two youths visited the confectionery shop around closing time on Saturday night for few things. The miscreants returned a few minutes after leaving and attacked Sharma's father. 
"They first tried to take cash from my pockets. But when I tried to stop them, one of the boys took out a knife and tried to stab me in my stomach. I stopped him by holding the knife in my hands. They then entered my shop and took all the cash from the drawer. They took nearly Rs 7,000," Om Prakash was quoted as saying by the newspaper.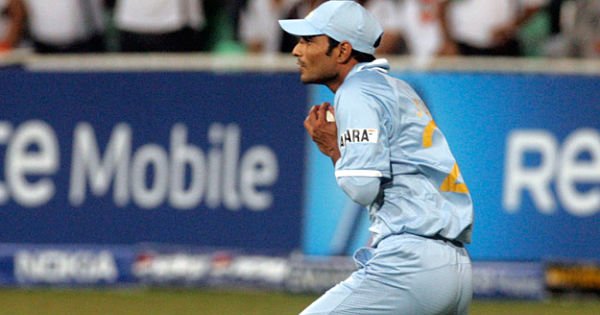 Joginder's father also added that the assailants locked him inside his shop after injuring him. Om Prakash was rushed to the hospital by his other son Deepak. He has been discharged now.
The police have registered a case against the unknown assailants under sections 342 and 379 B of the Indian Penal Code (IPC).
Joginder, who lead India to the World T20 title with the last over in the final against Pakistan is now a deputy commissioner in Haryana Police.
Feature image: Reuters