People from my father's & grandfather's generation used to tell me stories about that fateful night in 1983. When Kapil's Devils beat the mighty Windies to lift the World Cup. Some watched it on TV, most heard it on the radio. He told me how the streets were filled with people. An entire nation celebrated.
He said he had never witnessed anything like that in his lifetime. What a spectacle it must have been. A team that wasn't deemed good enough to reach the final, actually went on and won it.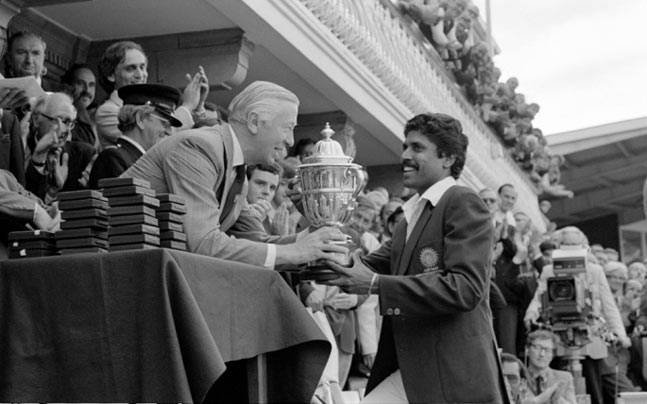 I could barely imagine how it must have felt. But the story gave me a sense of longing. I too wanted to celebrate like that. I wanted to witness what a World Cup win felt like.
Our generation did have things to celebrate. We have witnessed men like Dravid, Sehwag, Laxman and Ganguly and through them some brilliant victories. We had grown up watching a man of divine stature playing in the blue. But time was running out for him as well. 
Virat Kohli summed it up best when it came to Sachin – "He has carried the burden of the nation for 21 years. It was time we carried him."
No one deserved a World Cup more than that man did and 2011 was his last chance. But this wasn't 1983. We weren't really underdogs this time. We had sent the champions packing in the quarterfinal, we had beaten our arch-rivals in the semis. 
It just had to be us. The coach said so himself.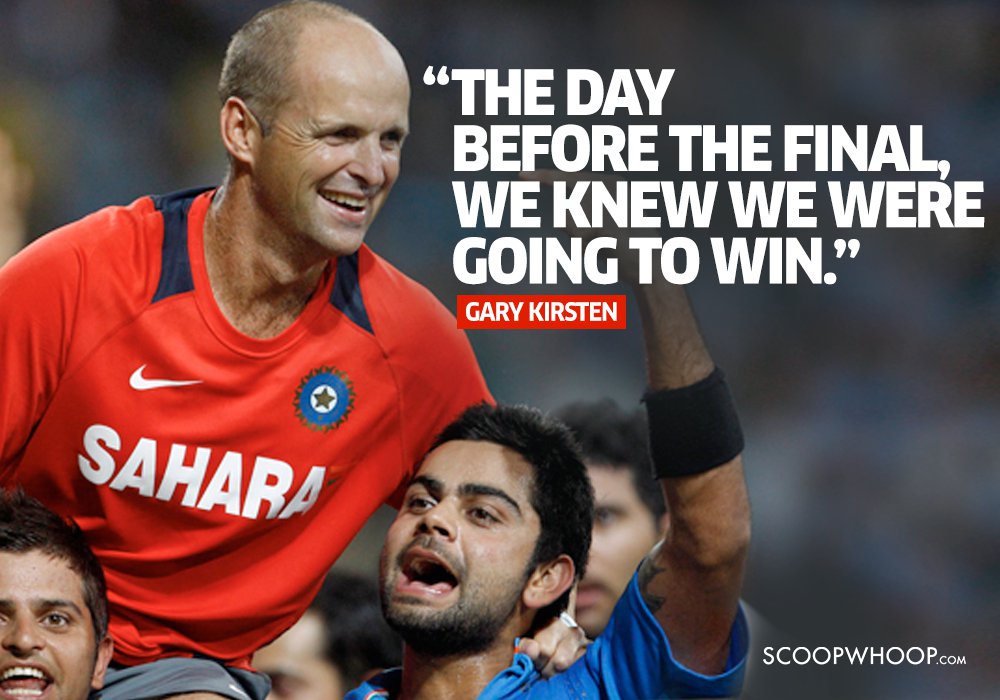 The setting couldn't have been better. The last time we had played a World Cup on home turf, it was Sri Lanka who knocked us out in 1996. That night in Eden Gardens is not easily forgotten. Vinod Kambli left in tears and so did we.
But this was our time. Let's not taint it with words like revenge, let's instead colour it with a word like opportunity. Our captain had been a brilliant leader throughout the tournament. But with the bat, he had been below par. However, an opportunity was nigh. He knew it was his time. The captain of a ship 1.2 billion strong.
275 is not an easy target, especially in a World Cup final. Gambhir started it with his 97, but when it comes to finishing, there's no one in world cricket who can do it better than Dhoni.
I still remember what the required score read. Everyone does. India need 4 runs off 11 balls. We had been confident throughout. But in cricket, it's never over till it's over. On those strong shoulders of his, Dhoni saw us through. He had saved his best for last. A massive six to announce that we were the new world champions!
For those few seconds, when Dhoni hit that ball, the world stopped moving. It was a shot 28 years in the making. We had to drink in the enormity of it all.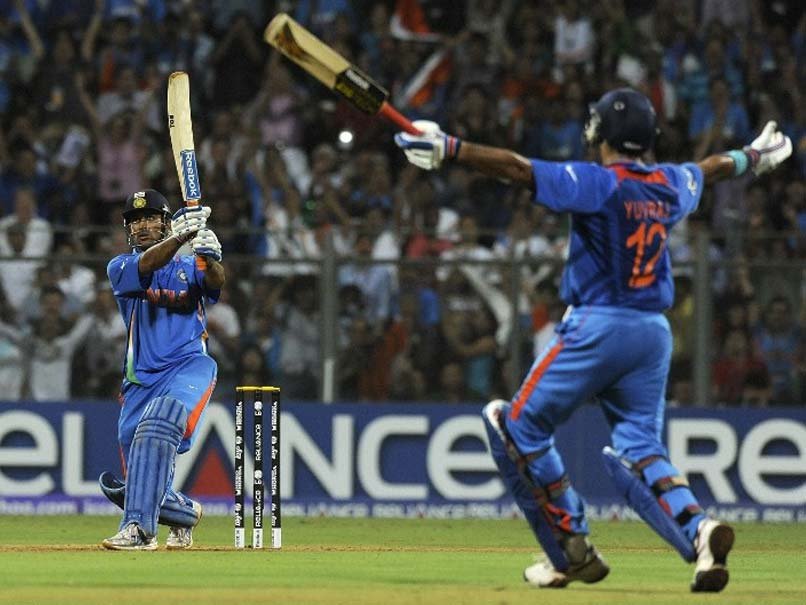 That calm expression on his face and the ball flying high into the stands. It was like a Beethoven symphony, where every single note fell into place perfectly.
Dhoni's exclusive performance of the World Cup finished off in his signature style, Ravi Shastri ecstatic with his commentary, Sachin running out like a kid on his home turf, Yuvraj, our pillar of the tournament, in tears, and the ever-so-humble Gary Kirsten with his arms raised in triumph. There was a sense of calm through the pandemonium. An Indian couldn't have asked for more.
We all knew it was coming, we all knew we deserved to win. In fact, graciously so, our opponents did too.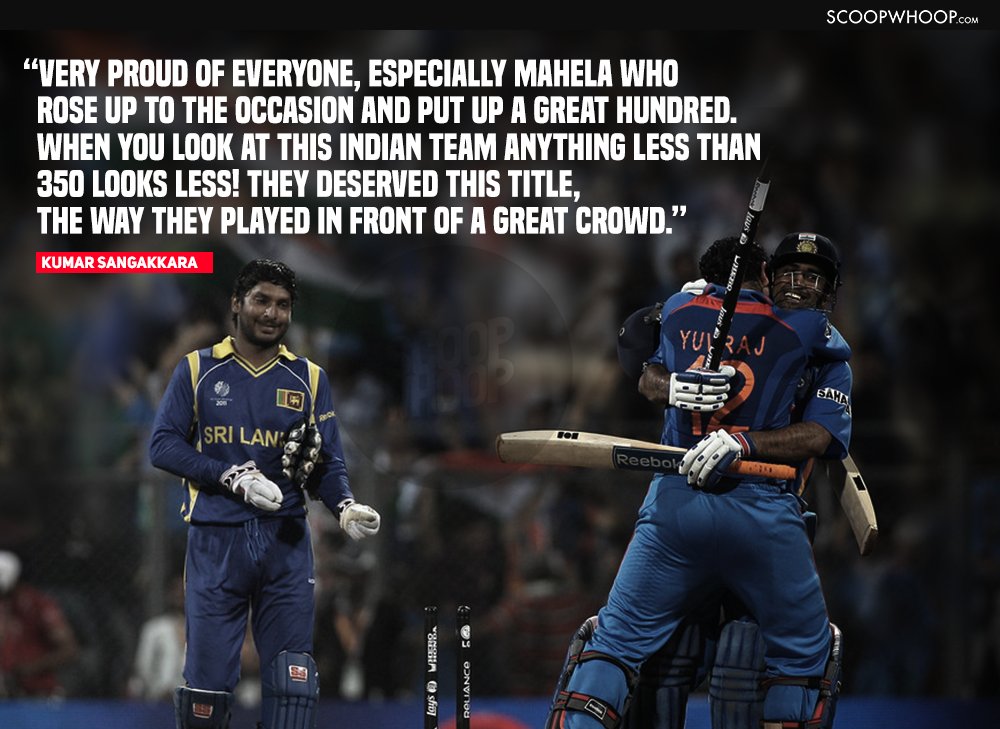 But when it happened, no words could do justice to it. Beyond comprehension. Everyone yelling, chanting, hugging, running around. The gods up above must've smiled. For once, all 1.2 billion of us were united as one.
In that moment, the folks who had witnessed the 1983 triumph turned into kids again. That feeling was back for them and we felt what they had felt 28 years ago. It was wondrous to behold. Something we would tell our grand kids. India was on the streets. Finals, semifinals, first-round knockouts, we had been through it all in the past three decades. But the trophy was finally coming home. It was so romantic. It was destiny.
2nd April, 2011 at 10:49 PM, we were all Indians. We all bled blue.