On a rain-hit day at the Eden Gardens in Kolkata, Bhuvneshwar Kumar claimed five wickets to leave New Zealand tottering at 128 for seven at stumps as India gained the upper hand in the second Test. The Black Caps were still trailing India, who posted 316 in their first innings, by 188 runs with BJ Watling on 12 and Jeetan Patel on 5 battling to survive.
Here are three talking points from limited but exciting action on day 2.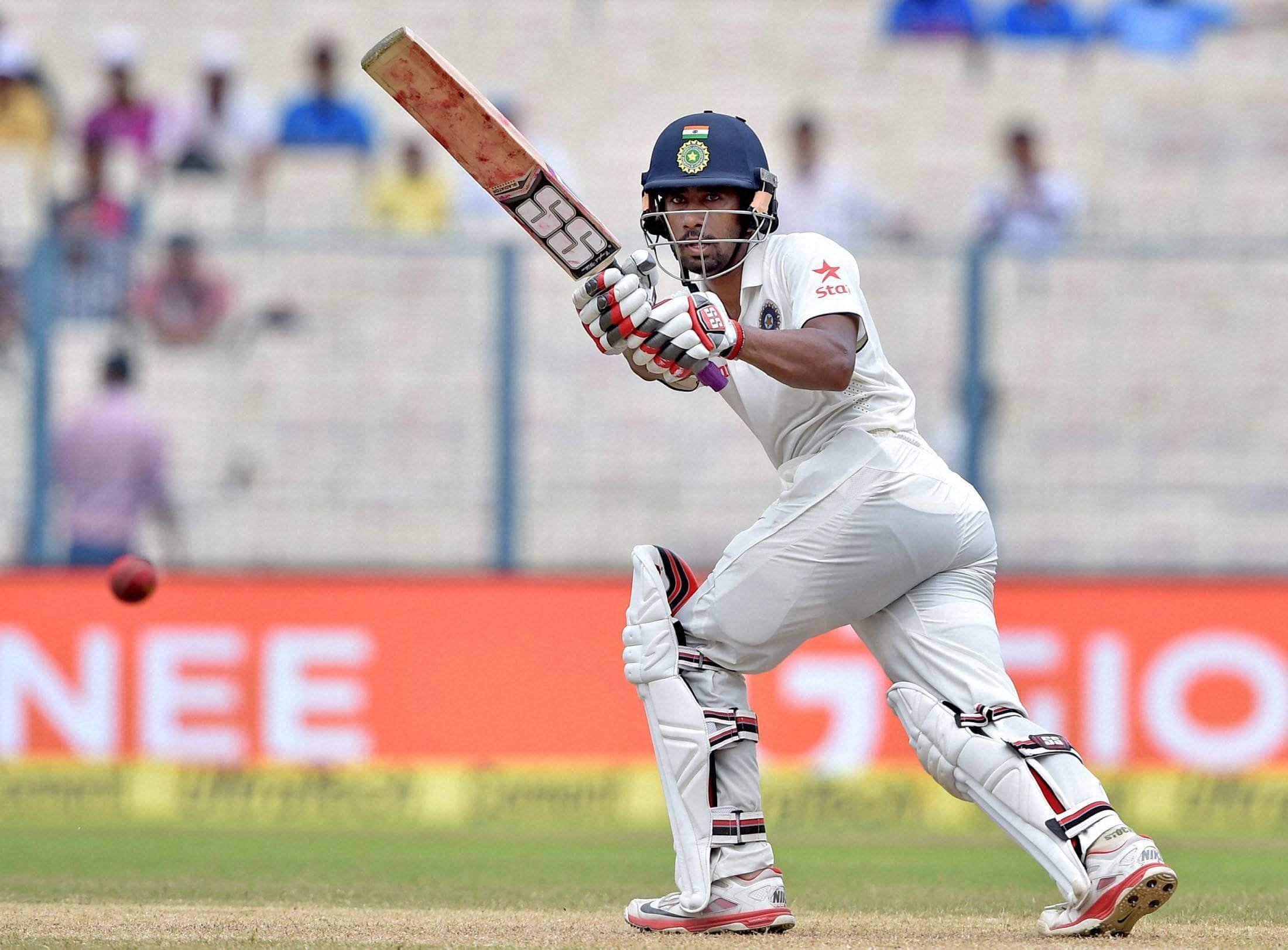 "One of the most important things in Test cricket is to have a strong lower-order who can contribute and this is one area we are working hard with the bowlers, everyone from Ashwin onwards wants to contribute and that puts a psychological dent on the opposition. They think they can get you out for 300 but you end up getting 340-360 and thus the momentum shifts from the opposition. We have improved in this area and we need to keep working on it because those 40-50 runs will be crucial when we play abroad."
Sample this: In the Eden Gardens Test, only No. 11 Mohammad Shami has an average below 20. And over the last year, Ashwin has an average of 40 in 10 Tests with two centuries, Saha has scored at 34 runs per innings with a 100 and a 50 to his name, and Jadeja has been steadily living up to his potential with the bat as well, as he showed in Kanpur with 92 runs in 2 innings in a man-of-the-match display.
Long may this continue.
A delighted Bhuvneshwar said after the day's play:
"In India you rarely get this kind of wicket, so I wanted to make full use of it. It was one of my dreams to take five wickets in India. When I saw that the wicket would help me, I told myself I want to take five wickets. I really wanted to make use of the opportunity and I'm very happy with how I bowled."
Which brings us nicely to…