"If the Indian president can be well over 70 years of age, why can't the BCCI administrators work beyond that that age limit," argued disqualified board veteran Niranjan Shah after being controversially included in the panel formed to study the Lodha recommendations.
Shah will be a 'special invitee' along with seven members, providing his "inputs and suggestions" to help the other committee members.
"I don't understand this hue and cry over the age limit of the BCCI office-bearers. If our president (Pranab Mukherjee, who is 81) can work beyond 70, what is so wrong about BCCI officials working beyond that age limit.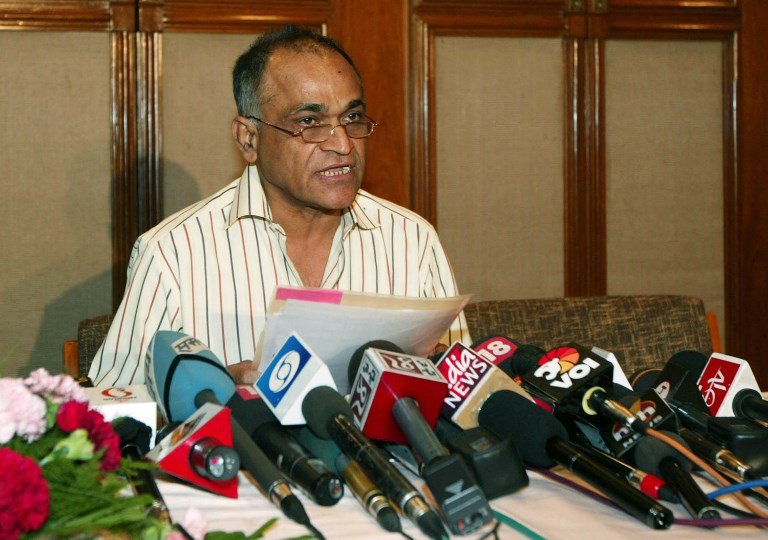 "As long as you are fit, you can work even till the time you are alive. I call this age discrimination," Shah told PTI today.
Saurashtra strongman Shah is in the Sourav Ganguly-led Special Panel even though the Lodha recommendations render him ineligible to be a state or BCCI administrator on all counts.
"I think my experience will come handy in the panel as we have discussed the recommendations at length during the BCCI SGM. Though all members will have a say," he said further with the panel's first meeting to study Lodha reforms scheduled in New Delhi on Saturday.
Shah not only has objection to the proposed 70-year age-cap, his biggest issue is with the one-state-one-vote recommendation, which directly impacts his state body, the Saurashtra Cricket Association (SCA).
"Personally I am not against the one-state one-vote. But how can you take away the voting rights of one of the oldest state associations in the country. The same applies for Mumbai cricket. They have done so much for Indian cricket.
"We have no problems with voting rights given to a new member but voting rights of West Zone should stay as it is a major contributor," said Shah, who has ruled SCA for more than four decades and has served as a BCCI official in various capacities.
Another contentious clause, according to Shah, is the three-year cooling off period between two terms and a cumulative period of nine years.
"What is the point of having a cooling off period? If I am joint secretary for three years, I should be eligible to be a secretary in the next term as it would ensure seamless transition and maintain continuity," he said.
Shah is hopeful that Supreme Court will consider reviewing the reforms.
"We are hopeful that the interim applications filed by 18 state associations can lead to a positive outcome," he added.
Feature image source: AFP