Eight Iranian girls who disguised themselves as boys to attend a football match despite an official ban were prevented from entering the stadium, an official was quoted as saying today.
Iran argues that its ban on women attending football matches in the same stadiums as men is necessary to protect them from lewd language that might emanate from the terraces.
"Eight girls dressed up as men to try to enter the Azadi stadium" in southwest Tehran on Sunday, the Tasnim news agency said.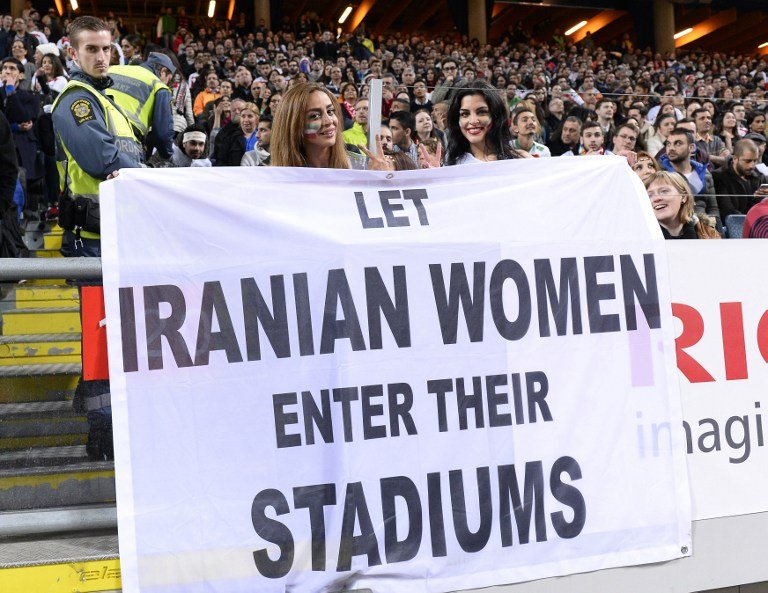 It cited interior ministry official Alireza Adeli as saying the girls wanted to "go to the derby between Esteghlal and Persepolis, but security guards spotted them and prevented them from entering".
The two teams are the oldest and most famous in the country, and Esteghlal won Sunday's game 3-2.
Women have been barred from sporting stadiums since the 1979 Islamic revolution.
The ban was the subject of the award-winning 2006 film "Offside" by Jafar Panahi, in which a group of girls dress up a boys to sneak into the Azadi stadium to watch that year's World Cup qualifying playoff against Bahrain.
The government of moderate President Hassan Rouhani wants to ease restrictions to some events, and women have been allowed to attend basketball and volleyball events, albeit from a separate section of the stands.
Adeli said the attempt by the girls to sneak into Sunday's match was nothing new.
"Girls have tried in the past to enter the stadium," he said, adding that women would remain barred because of "crowding" and "inappropriate conditions".
Feature image source: AFP