"This is not just a medal. This is a fight for equality. This is what puts us at par with the able-bodied athletes. It's an inspiration to women. It is an answer to a lot of people, including those in the sports fraternity. It is payback."
These are strong words, and Deepa Malik's voice doesn't waver when she says them. She is incredibly well-spoken, chooses what to say carefully, and makes it a point to highlight the real value of winning a Paralympic medal – that it goes far beyond sporting greatness. 
That it is an achievement which goes against the very grain of Indian society.
"We are confused as Indians. On the humanitarian side, we are fine. A hundred people will rush to help me when I need it. On the flip-side, India has no infrastructure favourable for para-sport," she told ScoopWhoop News in an exclusive interview.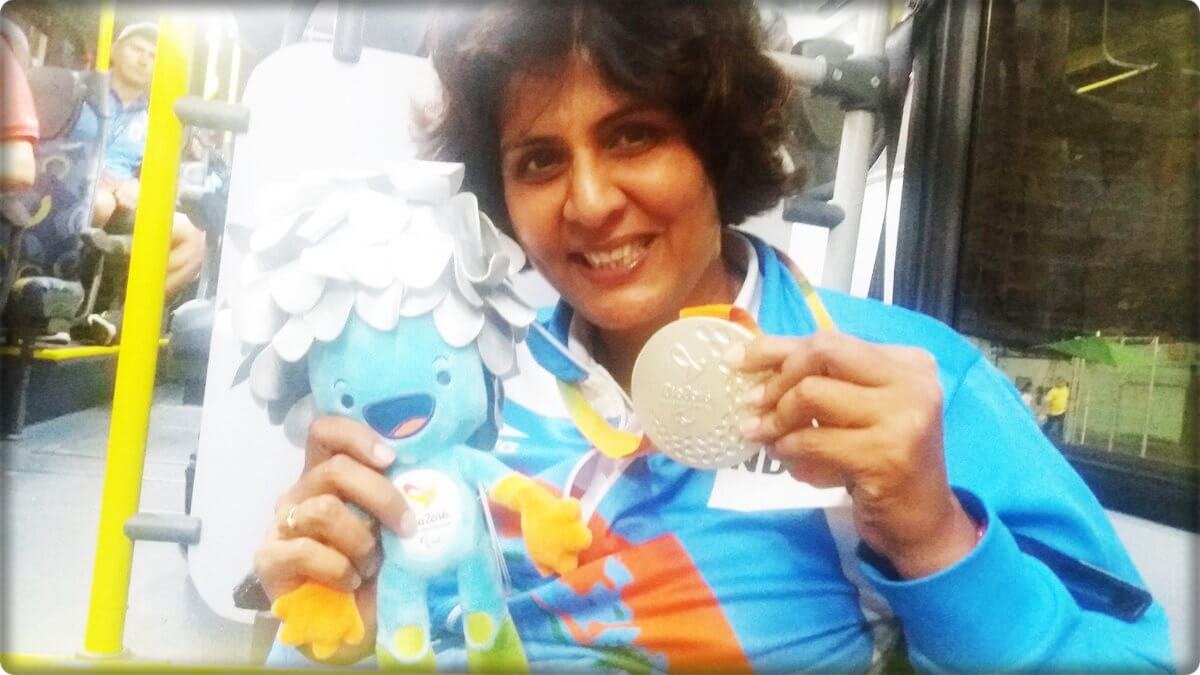 Deepa, who won a silver medal in shot put at Rio, and is the first Indian woman to triumph at the Paralympics. But the problem is larger than the arenas where Indian para-athletes train. 
Devendra Jhajharia, two-time gold medallist, shares the sentiment as well.
"If I tell you the truth, India is absolutely zero when it comes to being a disabled-friendly country. I've been abroad so many times and the bus comes and stops at exactly the point where the wheelchair mark is."
"There are ramps everywhere, the toilets are bigger and the facilities cater to both able and disabled. In India, can a person on a wheelchair get into a bus? Can he get into a local train?", asks Devendra. 
Devendra is the undoubted star among the group of 19 para-athletes to represent India as the contingent returned with a haul of two golds, one silver and a bronze. He broke his own world record in javelin to win the gold. 
But while state governments and the centre have been gracious enough to reward the medal winners with cash awards equal to those bestowed upon Olympic medal winners, it doesn't paper over hard facts. 
In April 2015, the standard of facilities for physically challenged athletes were so bad that it became one of the reasons for the International Paralympic Committee to suspend the Paralympic Committee of India. The terrible organisation of the National Para-Athletic Championships highlighted just how bad things were.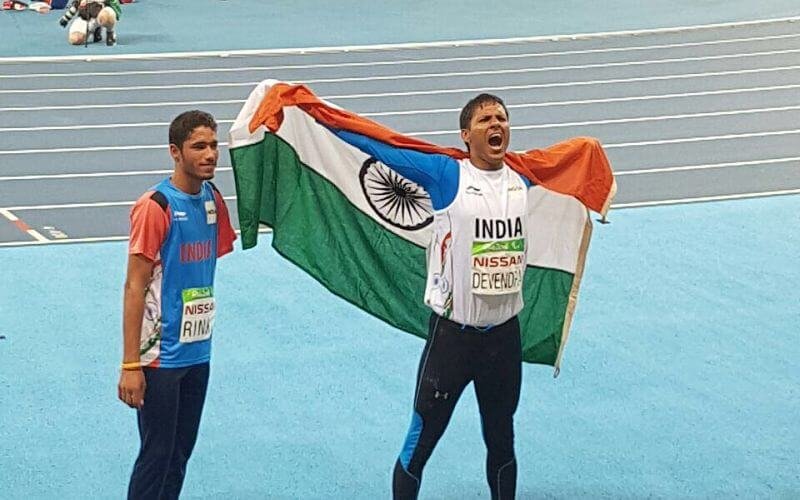 The bathroom, washrooms and rooms were filthy and the facility in Ghaziabad was simply not ready to host an event of that magnitude. A suspension, for the infighting among administrators and a failure to get infrastructure in place, was the rap the PCI needed to sort itself out.
"That's the point. Should it be achievement comes first, and then infrastructure – or should we make infrastructure and then wait for the achievements to flow? It's a cycle we need to end because there is a lot of ignorance about us. "
"People will tell us 'tumhare bure karmo ka fal hai' (your handicap is a result of karma) while we are okay worshipping Gods with elephant heads. The almighty is never considered disfigured, but his creations are," Deepa says. 
She adds that the country is not inclusive and this medal goes a long way towards changing that. 
"When you are in a country where you see disabled signs, when you have ramps and other facilities, the whole atmosphere is inclusive. The visual impact is hard. Our medals have helped this visual impact but India needs to be more inclusive of us," she says.
But it's not all bad. Devendra says that the Sports Authority of India has been brilliant in its treatment of para-athletes, whether in the providing of equipment or living facilities.
"SAI treated us like high priority athletes. The lifts, toilets… everything, at Sonepat or Bangalore, were suited to us and that was a welcome relief," he said.
The buck must not stop there though. These medals, be it Mariyappan Thangavelu's gold or Varun Bhati's bronze, should be proof of the fact that the disabled must be valued as much as the able-bodied. 
"Line lag gayi mere saath photo lene ke liye Mumbai airport pe (People queued to take pictures with me at Mumbai airport). This has never happened. Society will see this and hopefully be encouraged," Devendra says.
Deepa agrees. 
"The medal has changed perspective. A medal hungry nation has embraced our achievement as one of mainstream sport. This is not just a medal. It is a movement," she says. 
We hope the same.