To Sachin,
It was one of those moments, you remember exactly where you were and what you were doing. Apart from the 33,000 strong who were rocking the Wankhede, chanting your name louder than ever before, billions were sitting with their eyes glued to their TV sets.
I remember it clearly. Nibbling on my last packet of Phantom Cigarettes, cursing myself for not making it to the stadium on time. As a fan, I felt I had let you down. But I watched you on TV bid goodbye to the game that, deservedly so, gave you divine status.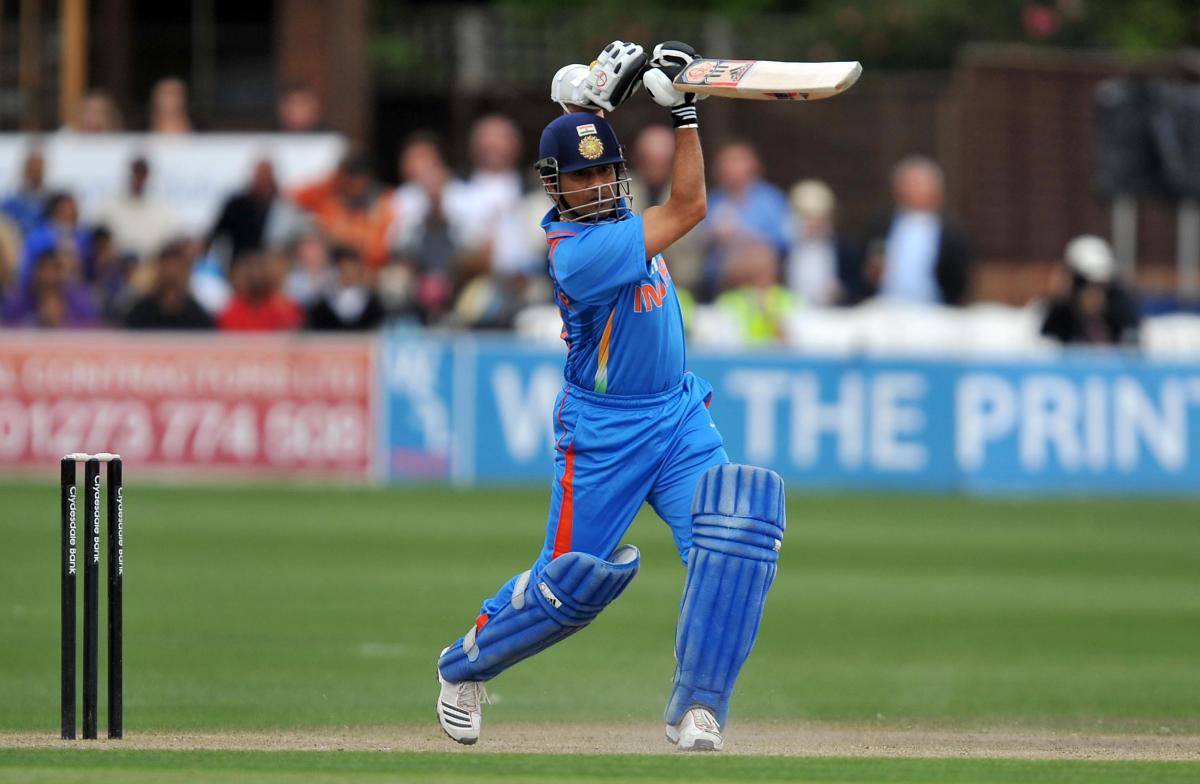 I can never forget that day. The day you, Sachin Ramesh Tendulkar, retired and with your career, an era came to a close. Countless boys became men. Our childhood had ended. Cricket, for so many of us, had officially ended.
A day before you retired, people were talking about when you played your first match. Because 15th November marked the day when your shy-yet-confident 16-year-old self made his debut, on hostile territory, right across the border. That was in 1989.
But I was fearing the next day. The 16th of November, 2013. 
The Taj Palace had turned blue in your honour.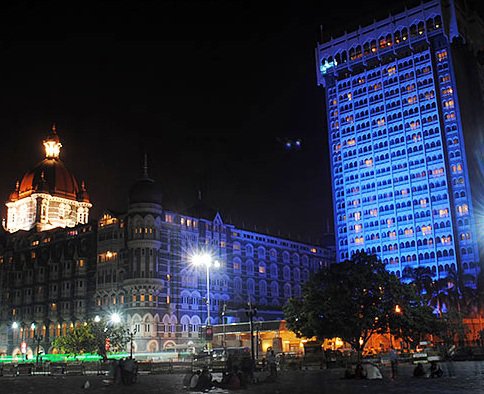 Fans had made banners.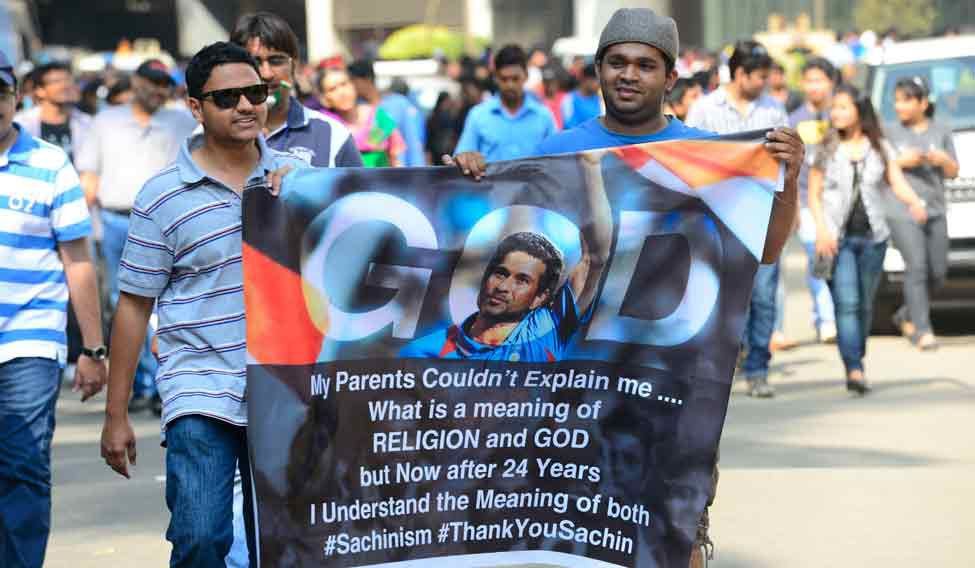 The city was gearing up to celebrate your career. But I was scared because it was coming to an end. The feeling that I'll never see you in the Indian jersey was as scary as you batting in your 90s. Any Sachin fan will know what I'm talking about.
But now, even that scary & nervous feeling is something that I crave for. Sitting on the edge of our seats, fingers crossed, when moving a muscle was deemed a crime. If you got out, that muscle twitch was to be blamed. That's how much you affected us.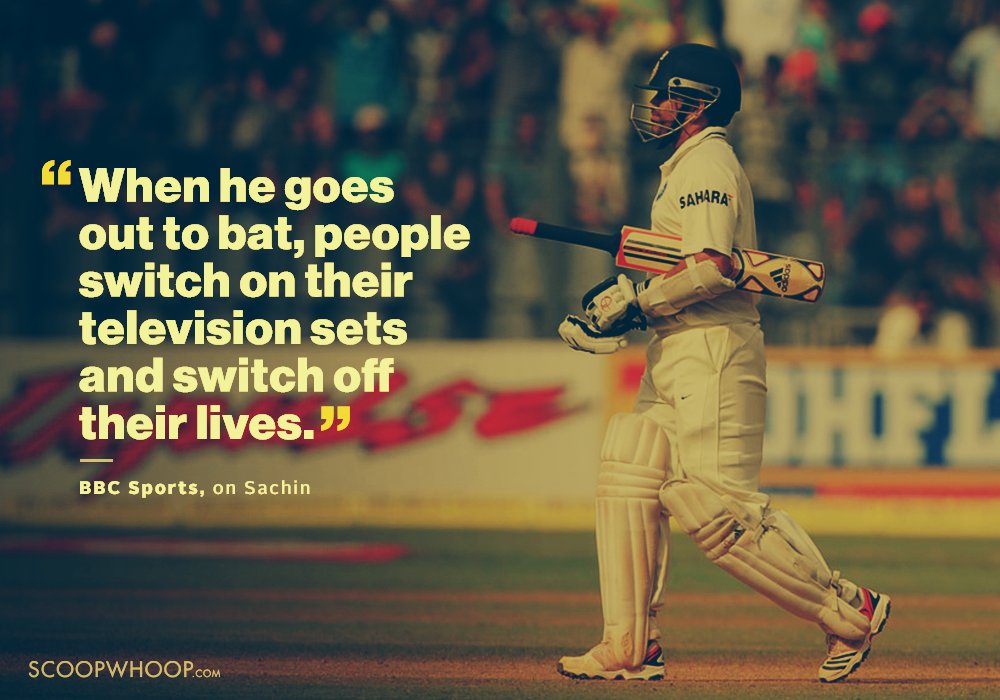 For me, your greatness was not just defined by the marks you left on the advertisement hoardings straight down the ground, below the sidescreen, with your perfect drive, but the mark you left on us. 
I remember being at an Akon concert where people were tired of all the regular chants so they started chanting one that came to everyone naturally –"Sachin! Sachin!". 
That's your legacy. Your name, your chant. Still reverberating in my ear, still able to give me goosebumps.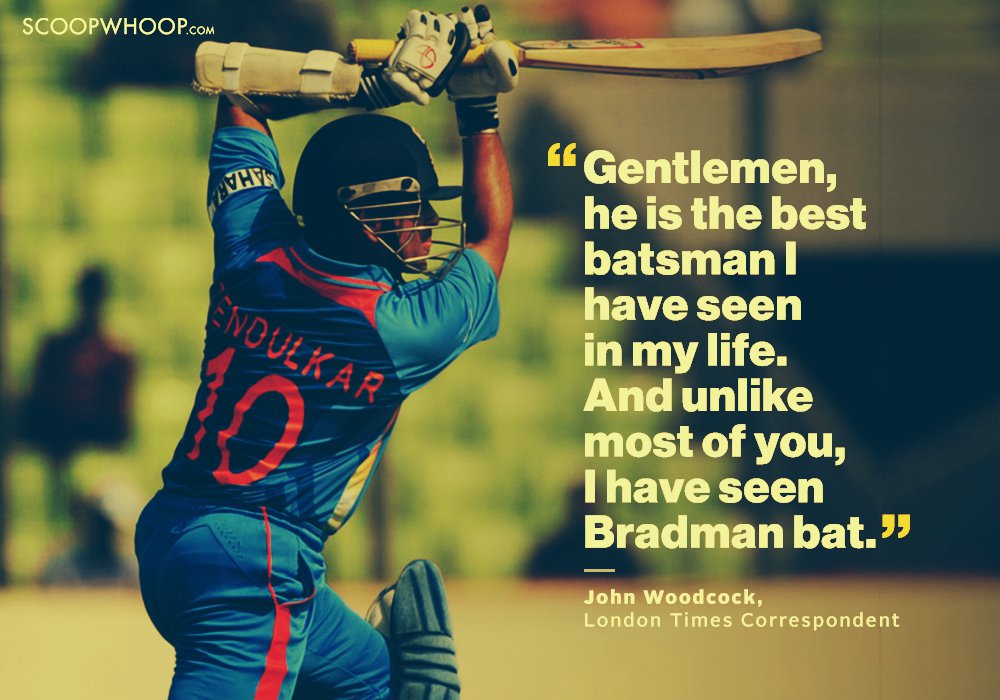 Somehow, I never thought of your retirement. To me, you weren't just a great batsman who played the sport. You were the sport. You were cricket. You had been around for so long, I assumed you would never leave. And I guess the blame for that also goes to you.
When you played in Sharjah in 1998, the Australians were caught in the 'Desert Storm' you created. Two brilliant innings. A flawless 143 that took us to the final and a brilliant 134 that won it for us. It was your birthday, and you gave us kids a treat. 
They say that was your prime. And yet you scored the first double century in ODI history 12 years after that, with the same flawless brilliance. So why would I think that you would ever retire? 
You never grew up! And with you neither did we.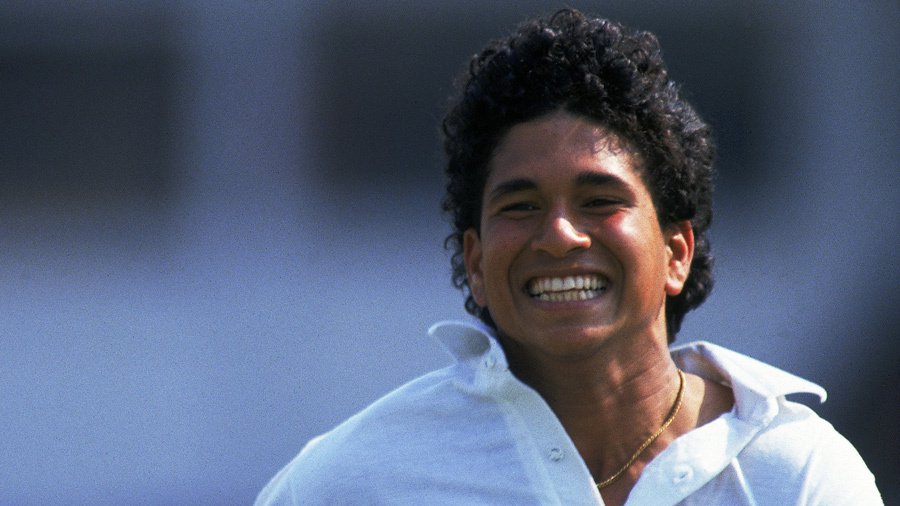 For me and countless others, there was no cricket beyond you. How so many of us wished to be blessed with your ability. Those effortless drives coupled with Tony Greig's masterful commentary and the inevitable yet humble glance at the heavens when you reached your milestones.
You looked up to your God, we were looking at ours.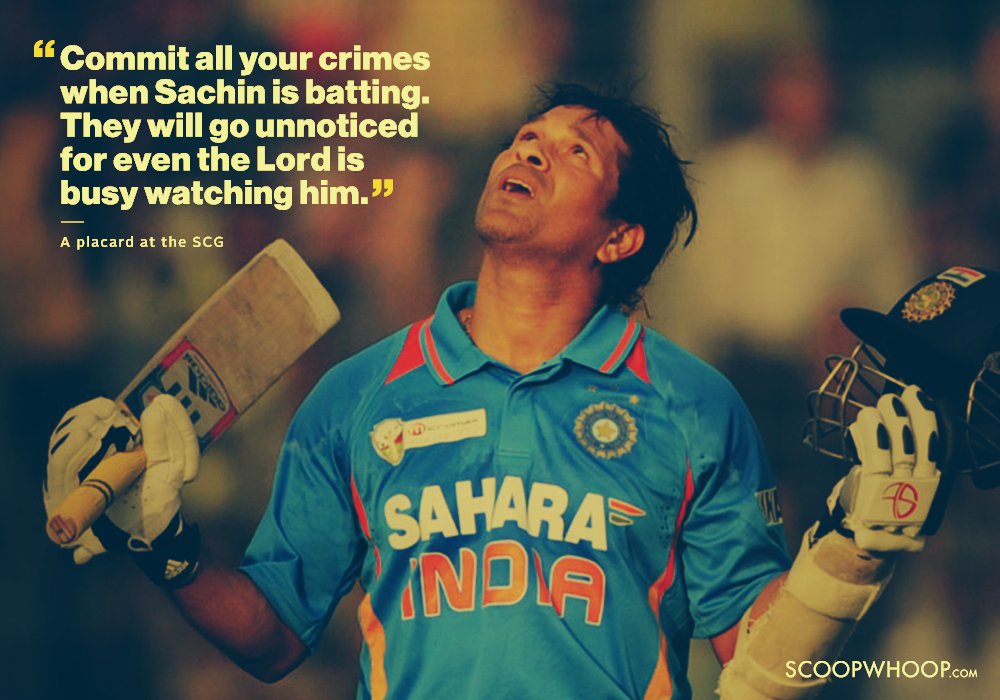 I apologise if I was ever part of the audience that put so much pressure on you. Carrying a billion hopes couldn't have been easy. But you still carried the burden without complaining. Harsha Bhogle was right when he said that the most difficult thing about being you is that you were always compared to yourself. 
Yet, you always came out of an injury or a bad spell, ready to forgive us, ready to score runs for us, again and again. It's difficult to be so selfless when you're the best the sport has ever seen.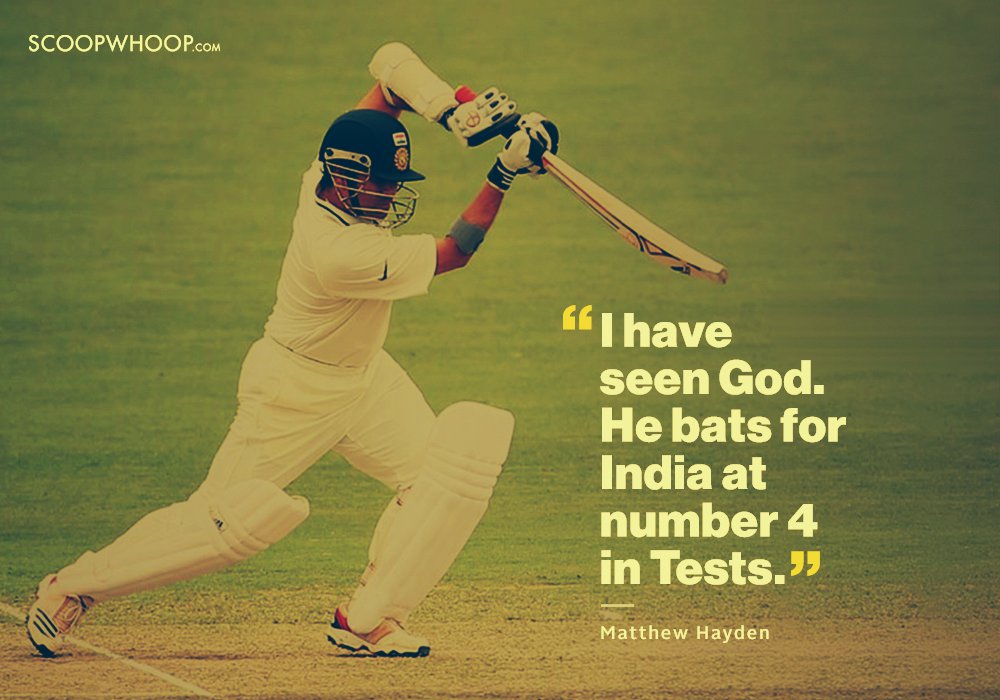 But with you reaching down to touch that sacred, semi-cracked 22-yard strip one final time and the last of my candy cigarette from that pack in my mouth, my childhood was officially over. 
I had a tear in my eye, and so did you. I guess it had finally hit you too. That you will never play for India again. Of all the walks you've made back to the pavilion, that by far must've been the longest and the hardest.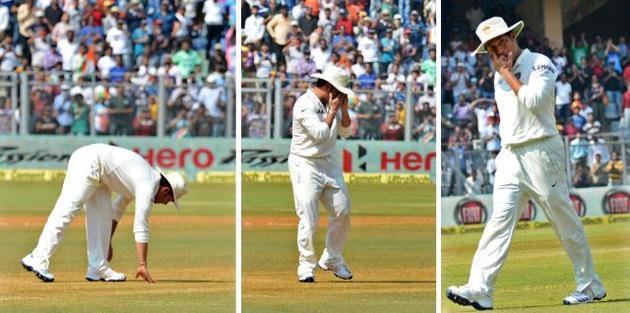 It's been 4 years since you hung up that Indian jersey and that void can never be filled. For making us all feel like kids inside every time you padded up, took a wicket, a catch, or simply did that slight knee bend or the helmet tug while taking stance, you gave us unforgettable moments and I thank you for that.
Thank you for the most memorable 24 years of batting brilliance. I can proudly say I was alive when Sachin played!