South Africa batsman AB de Villiers has ruled himself out of the team's three-test series in New Zealand in March, but insists he is not retiring from the longest format of the game.
De Villiers has recovered from an elbow injury which kept him out of the recent home test series wins over New Zealand and Sri Lanka, as well as the away victory in Australia in November.
He has handed over test captaincy to Faf du Plessis and admits that playing at the 2019 50-over World Cup in England and Wales remains his career priority.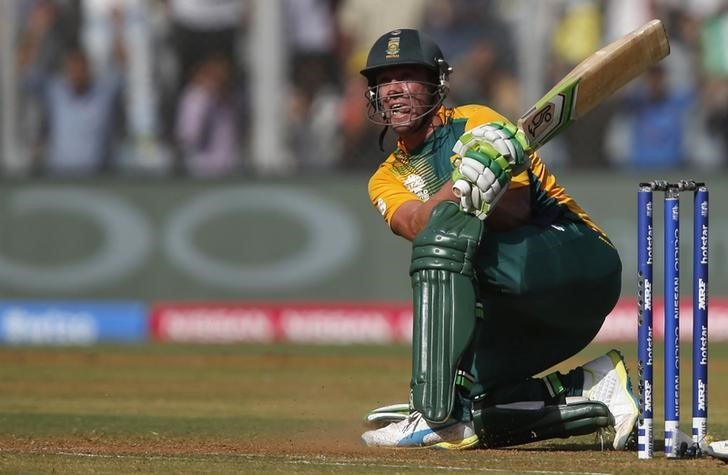 >
"I've made (myself) unavailable for the tests in New Zealand," de Villiers told reporters on Tuesday. "I'm not there yet. I need a bit of time just to settle things in my head. For me the goal is the 2019 World Cup – I want to lift that trophy."
But with an away test series in England to come in July and August, as well as high-profile home series in the next South African summer against India and Australia, de Villiers said he would make a test return at some stage.
"I'm not retiring out of any format, that's for sure. I am not prepared to do that," he told South Africa's Radio 702.
De Villiers, who turns 33 next month, has played 106 tests averaging 50.46 but feels the need to manage his workload across all three formats of the game.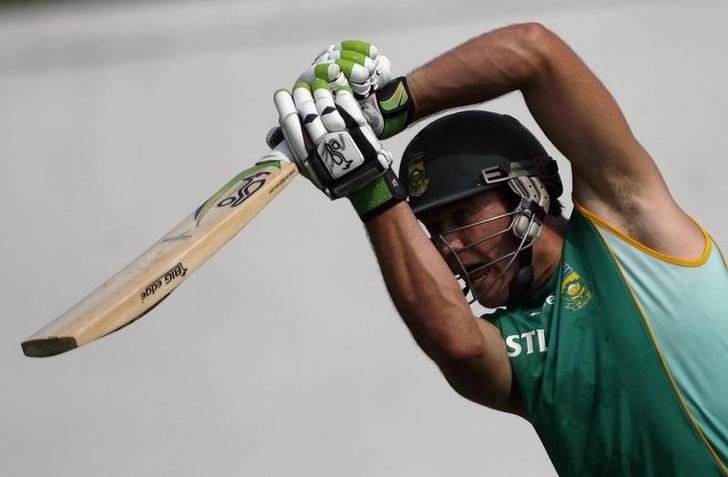 "My main aim is to get to that 2019 World Cup and I am going to do everything possible to get there," he said.
"It's important to play the other formats but mentally and physically I need to be in a good space come the 2019 World Cup and that's what I am aiming for.
"I am going to have to make certain choices. It's not easy for me. I have always been the go-ahead guy, the team man, never want to miss a game for South Africa and I still do, but the schedules these days, it's really tough to play all formats."
De Villiers is slated to play in the third Twenty20 international against Sri Lanka in Cape Town on Jan. 25, and then captain the side in the five-match One-Day International series that starts three days later.
(All images sourced from Reuters)