"A medal is just a disc, it's nice, it doesn't have a life. I am not connected to it, I live for the process, I live for everyday of preparation that goes into it." 
This is not something you would expect to hear from the country's only individual gold medalist, one that a billion people still hold as the shining pride in our Olympic history. Especially to a room full of youngsters in IIM Bangalore, a business school which would typically instill in the minds of students that results are what matters most. (Full disclosure: I am an alumnus)
You would definitely think that winning any Olympic medal, leave alone the gold, would easily be the best moment in any athlete's life and one they would cherish most. So it was surprising when he said that Rio 2016 and not Beijing 2008 is what he would call the happiest moment in his career.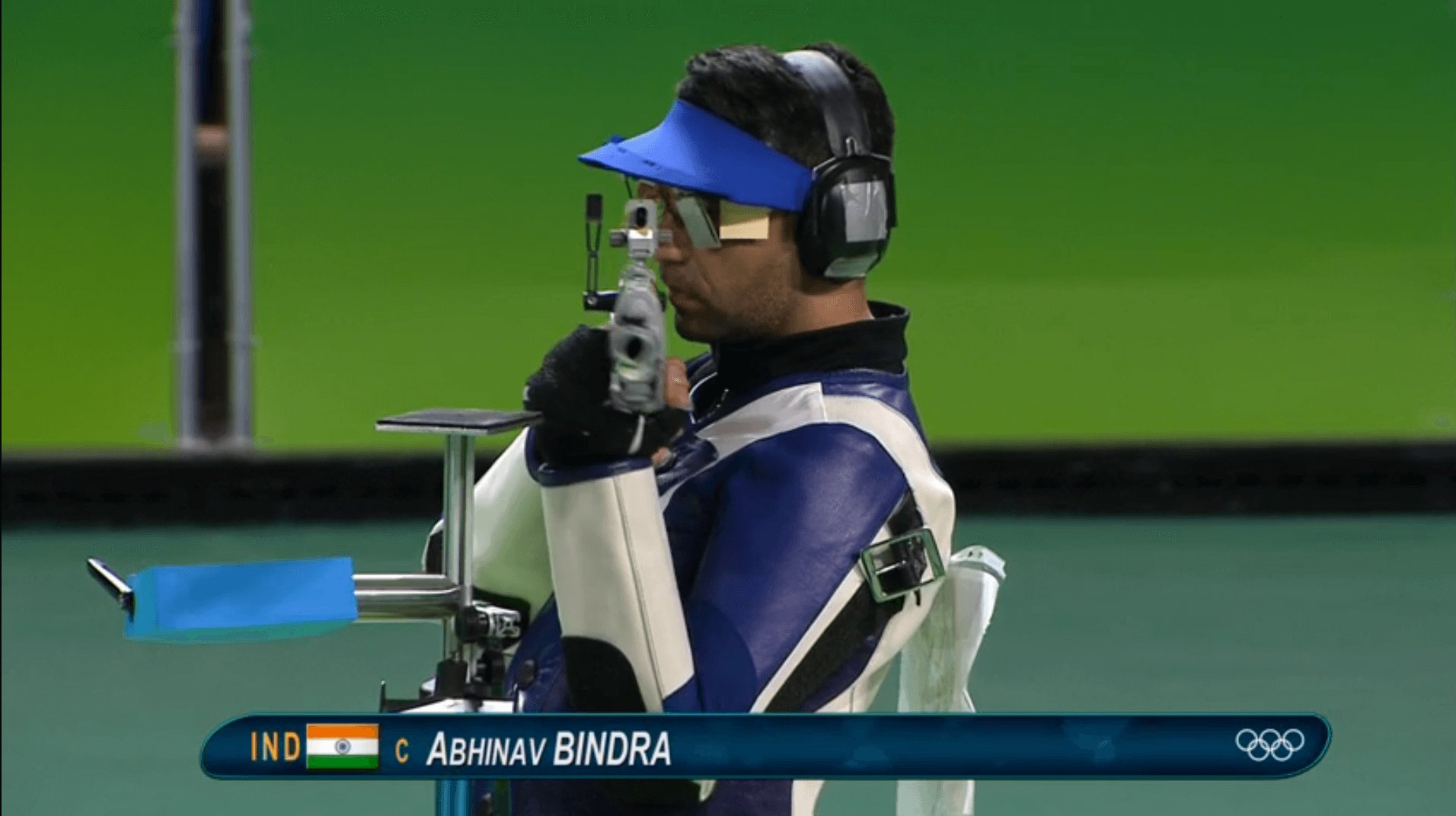 It was a little ironic that he didn't even seem to remember the exact year he won the gold medal — an event which happened 10 years ago as he put it. Despite missing out on the medal at Rio, knowing that he had done everything he could and could have done absolutely nothing different during Rio 2016 left him a satisfied man. In a young man's sport where most athletes achieve their peak in the 20-25 age range, competing and almost making it past the finish line as a 33 year old is something he is very proud about and calls it the right "closure to his career", one that we have all been lucky to be witnesses of.
A veteran of five Olympics, he remembers most details as it had happened yesterday. When the host mentioned that he probably didn't fare too well at Sydney, Bindra casually mentioned that as a 16 year old, he had finished 11th and had just missed qualification by 1 point. He recalls Athens as the one in which he was in the form of his life, breaking the Olympic record and qualifying in 3rd position. You can still see him re-living that day when he says he really thought anything was possible and not knowing what he had done wrong when he found out that he had "failed terribly" and finished 7th, later realizing that he stood on a shaky tile / trampoline which had likely upset his rhythm.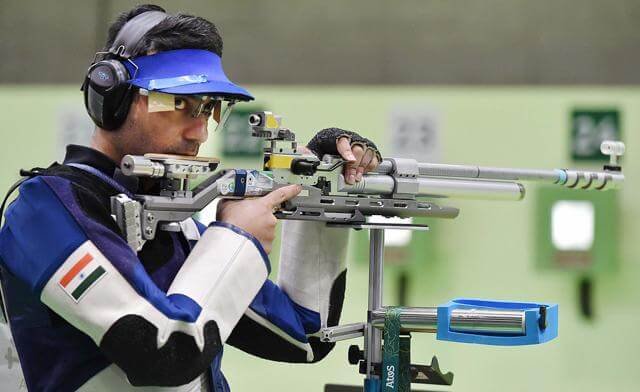 While the result had definitely left him bitter for a while, he describes this as one of those incidents that thought him that there were always circumstances out of his control and hence detached him from the end result. This was probably where he started his un-ending focus on preparation and the process of being ready to scale the summit when it mattered. In his words, this helped him give his best at every shot in Beijing and was "lucky enough" to win that gold. Giving us all a moment to forever be proud of – the flag, the anthem and the shiny medal that had been elusive. Bindra describes how he couldn't really show any emotion or break into a dancing jig post the win because he was just "so spent and had nothing left in him".
What followed though was probably Bindra's toughest phase of his life. Returning to a country that was completely over the cloud with his achievement was the more difficult part though, especially for a person who doesn't enjoy the limelight and describes himself as a "very boring person". Post all the celebrations, he says he felt the biggest void in his life – dressing up, being ready and having nowhere to go. Having scaled up the peak, he really didn't know where to go next. 
As many followers would know by now, he had to push himself to recover from "depression" of sorts. Unfathomable isn't it, for arguably the country's greatest sports achiever to be lost for direction after giving it all and achieved what he had lived his life for, all at the age of 25!
Through all this, Bindra emphasizes how India as a country has never really been able to maintain the balance and there is always "lots of hysteria" which start 2-3 weeks before the Olympic opening ceremony and end immediately post the closing ceremony, irrespective of whether we succeed or fail. As he has already expressed many times, he once again said that we as a country need to understand what our expectations from Olympic sports – of all our priorities right now, do we really want to invest and project ourselves as an Olympic superpower to the world? 
He admitted that he doesn't see more than 4-5 medals likely to come out of the Indian contingent at Tokyo 2020 and if we are really looking for a haul of 30+ medals in his lifetime (& not Tokyo) , the entire machinery will really need to start working right away.
The solutions he suggests aren't exactly rocket science, things which all of us are familiar with – start from the grass roots, establish the right foundation, invest in facilities and have the tenacity to persevere. The pressing need to build a successful ecosystem to help our junior champions make a successful transition to the senior category as well. Also, not to forget about the complaints on the lack of the right & knowledgeable coaches. While we might not have them today and need to rely on external expertise, there is practically no real way in which we can grow if we can't establish the right systems to nurture a good coaching culture as well to support our athletes.
The smaller countries like Azerbaijan that have achieved success is primarily because of their significant financial investment (because they are rich and they can) in building world class facilities for sports. The question is never about the money in his head though, it will always be made available given the right utilization and willingness from corporates to pitch in. He doesn't blame the government either, for 95% of our Olympic funding still comes from them, he says. Just a question of finding those 1% chances where we possess our cutting edge and really aiming for glory there and in his eyes, there is no doubt that those chances exist.
It's funny how he described his post-retirement life: "Like a 11 and a half year old who looks forward to everyday with excitement. Start from the scratch and struggle through everyday to do something new". But he has no doubts or second thoughts about reconsidering his retirement, he no longer has the motivation to pursue a hobby he picked up as a 'fat boy' purely because all he had to do was stand idle. When asked about who would be his pick to play him in a biopic, he didn't blink before replying that even he would never watch it if it was ever made, for it would be "boring".
But really, it wouldn't have been just Bollywood that would have loved the ending if the shoot-off at Rio 2016 had had a different result.
——
For an hour on Saturday morning, senior sports journalist Gaurav Kalra took the audience inside the psyche of Abhinav Bindra in a candid conversation at Vista 2016, IIM Bangalore's business festival. The author, an IIM-Bangalore alumnus, was a spectator at the event. He is a sports "enthusiast" and can talk endlessly on any sport, or so he thinks. He is on Twitter as @madnavin.