Aditi Chauhan has made the whole of India proud by becoming the first Indian woman to be selected to play for a top English football club after she got picked by West Ham United Ladies. Here are 17 things you need to know about the 22-year-old.
1. Aditi was born on 20th November, 1992.
2. Her family moved to New Delhi when she was 9 years old.
3. Before football, she showed an interest in karate, where she has a black belt, and basketball, in which she made it to the school team.
4. She also represented her school in various zonal and inter-zonal athletic meets for discus throw, javelin throw and shot put.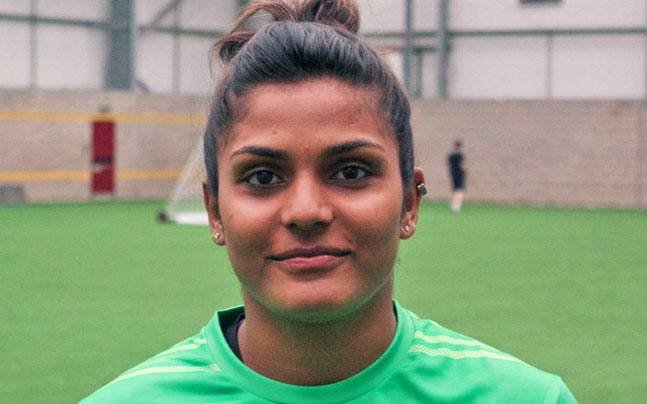 5. She was quite good at basketball and even represented the Delhi state team.
6. Her grip of the ball and good athletic built prompted her coaches to try her out as a football goalkeeper.
7. And she turned out to be better at football. She represented Delhi Under-19 at 15 years of age.
8. Aditi also made it to the India Under-19 team at 17 years of age.
9. She was part of the Indian team that won the 2002 SAFF Women's Championship in Sri Lanka.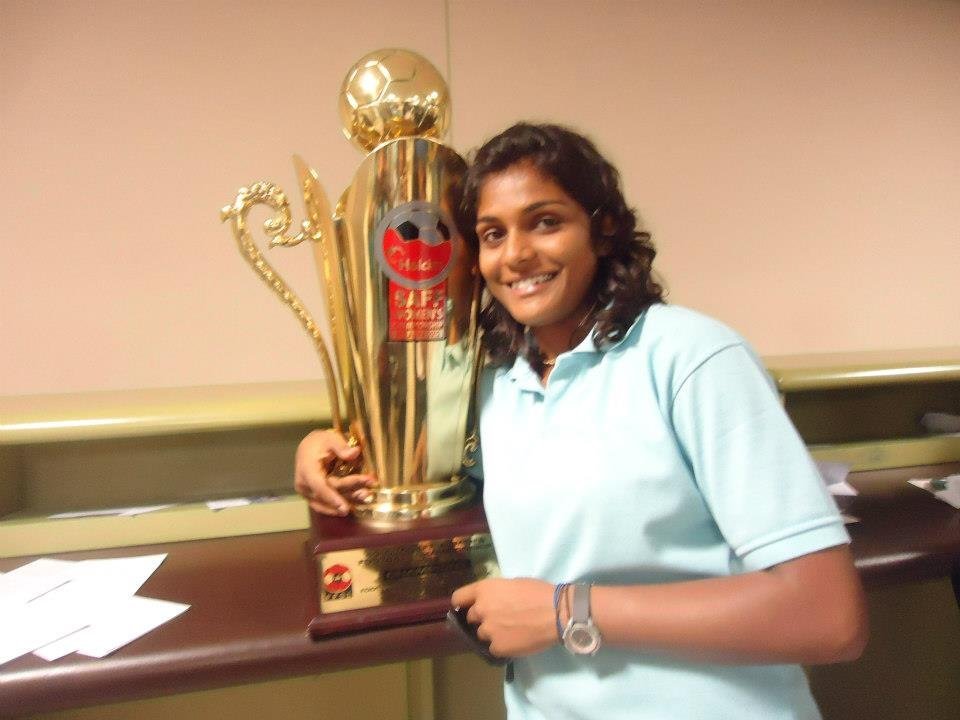 10. She was pursuing a Masters in Sports Management degree at the Loughborough University, England, and playing for their uni team when she got picked for West Ham.
11. Her selection for West Ham means she is the first Indian woman* to join a top English football club.
12. Aditi is also the third Indian to join a top British club, after
Mohammed Salim who played for Scottish team Celtic FC in 1936 and Bhaichung Bhutia who played for Bury FC between 1999-2002.
13. She will represent West Ham Ladies, who are currently in the Football Association's Women's Premier League Southern Division.
That's the third level in the women's football structure in England.
14. She made her competitive debut for West Ham on S
unday, 16 August, in a 5-0 defeat to Coventry United in the FA Women's Premier League Southern Division.
15. Her favourite football club is Barcelona. Her favourite player is Lionel Messi.
16. In India, her favourite club is Pune FC.
17. Her favourite Indian player is Oinam Bembem Devi who she played alongside during the 2012 SAFF Cup triumph.
Thank you all for the overwhelming response and wishes. I will work hard to make this opportunity count @westhamladies

— Aditi Chauhan (@aditi03chauhan) August 17, 2015
* Tanvie Hans, who recently moved from Tottenham Hotspur Ladies to Fulham holds a British passport, and thus is ineligible to represent India.