After Committee of Administrators (COA) directed BCCI to announce Team India's coach by Tuesday evening, Cricket Advisory Committee (CAC) member Sourav Ganguly has asserted that Indian captain Virat Kohli will be consulted while selecting the new national coach, playing down reports that the high-profile position will be filled by this evening.
Kohli is not expected to be back in the country before July 17 as he is currently enjoying a break after the limited-overs series against the West Indies.
The CAC, which also includes Sachin Tendulkar and VVS Laxman, conducted interviews for the coach's position on Monday but did not announce the final decision. Ganguly had stated that the CAC needed some more time to work it out.
"We respect his (Virat's) decision. At the end of the day it is his team, he is going to lead the team. He (Virat) will be consulted and no, he will not be the main person and he doesn't want to be the main person," Ganguly said.
"When you speak to Virat Kohli, he is aware. He doesn't want to be the main person," the Cricket Association of Bengal president said.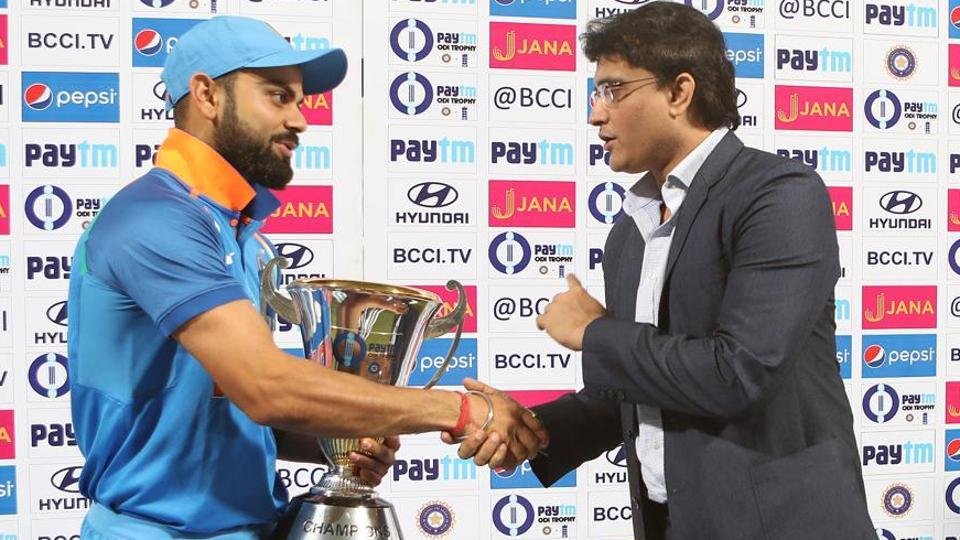 Ganguly had also created quite a flutter by stating that Kohli will have to understand how coaches work, seen as a terse message for the Indian captain who had a fallout with previous chief coach Anil Kumble.
Asked whether it was a message from the CAC to Kohli, Ganguly said, "There is no message. It's just to bring him in confidence. I respect him immensely. He is a terrific player for India and he is the captain of India. You have to respect the captain of India and I respect him."
Ganguly's comments came in the wake of news reports that the Supreme Court-appointed Committee of Administrators, headed by Vinod Rai, has asked the BCCI to announce the name of the coach by this evening.
Asked about the reports, Ganguly said, "We will speak to him (Rai), I will speak to him. He is a very respected man."
"This afternoon I was supposed to go to Delhi, but that has been cancelled. We will speak to him (Vinod Rai) because all that was announced yesterday was with everyone's permission and everybody was on board."
"He (Rai) has got the right (to ask us). The reason we wanted to (hold back) was because Virat is on a holiday to America, and you don't want to disturb him in the break. If he is available on the phone, we will talk to him."
Pressed further about the date of appointment of the new coach, the ex-India skipper said, "very soon".
Feature image: BCCI