The BCCI Chief Executive Officer Rahul Johri will seek a detailed report from Indian team's administrative manager Kapil Malhotra on the Anil Kumble-Virat Kohli fiasco after the chief coach decided to quit.
It is learnt that COA chief Vinod Rai will discuss Kumble's unceremonious exit with the BCCI top brass in Mumbai on June 24.
A senior BCCI official confirmed the development that Johri, who is currently in England for the ICC Annual Conference, has asked Malhotra to give a detailed report of what all transpired during the ICC Champions Trophy.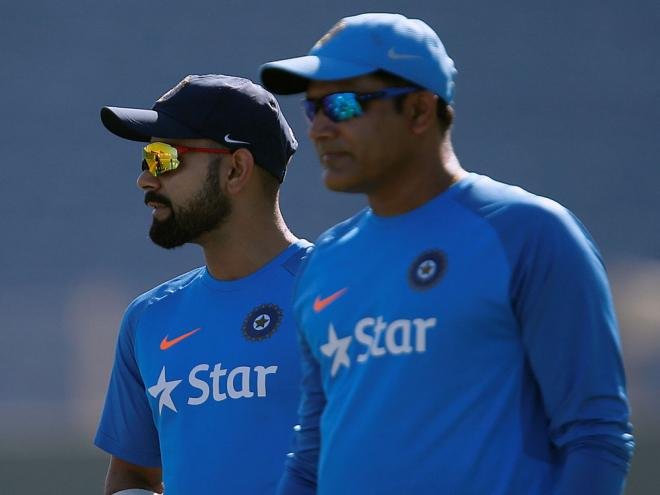 "Johri asked for a report from Malhotra about what exactly happened in England. Johri is expected to then submit it to COA chief Vinod Rai. Malhotra is currently in West Indies — his last assignment as Indian team's administrative manager. He is expected to give his report to CEO soon," the source told PTI.
When asked that the tension started much earlier than England, the source said that COA has even taken that into account.
"The CEO will also check if Anil Patel, the administrative manager during the entire home series has given any report mentioning the difference between the captain and the coach. If so, that report also needs to be submitted to the COA," the source further added.
It was learnt that COA were only made aware of the differences when they spoke separately to Kohli and Kumble on the day of the IPL final.
Feature image: Reuters