After her social media campaign against the ABVP, Gurmehar Kaur, the daughter of an Indian Army soldier killed in the line of duty, has been caught in a media storm for the past couple of days. 
Virender Sehwag was one of the first celebrities to give his take on her "Not afraid of ABVP" campaign. Actor Randeep Hooda soon joined in as well.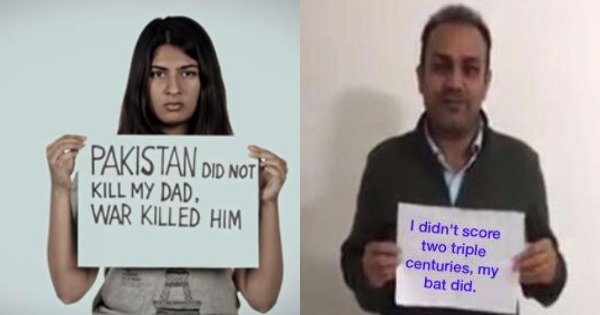 And now, on Tuesday, London Olympics bronze medal winner Yogeshwar Dutt has thrown his weight behind the duo, posting a tweet similar to Sehwag's: 
24-year-old Gurmehar, a Delhi University student, had started the campaign "I am not afraid of ABVP", following the violence at Ramjas college, which went viral and received a massive support from students of various universities. 
There was also a barrage of criticism and online trolling — mainly focussing on the video campaign that Gurmehar had been a part of, in April last year.
On Tuesday, Gurmehar said she is pulling out of the campaign because it was becoming too much for her to handle.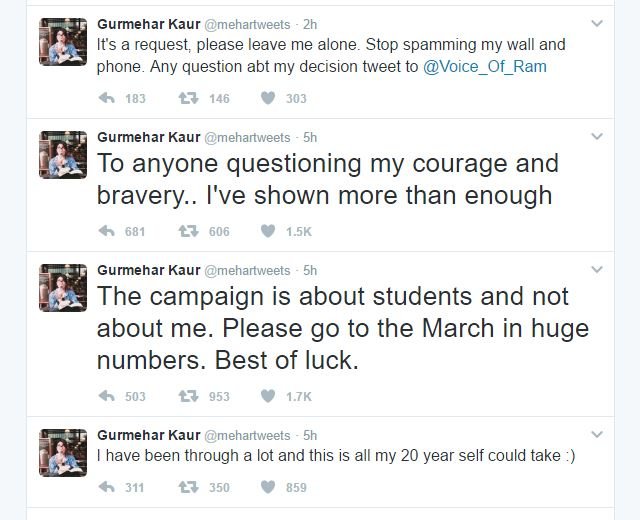 Yogeshwar is known to voice his opinion on political issues. He had tweeted a 19-line poem during the JNU crackdown last year, conveying one simple message: "If Afzal Guru was a martyr, then who was Lance Naik Hanumanthappa?"