Those who belong to the Sachin era know perfectly well that when he played, there was just him. He was cricket for all of us. There's no other cricketer in history who could have evoked more emotion than the Little Master did. 
He was born with it. Under that curly hair, lay genius. A mind that was miles ahead of the those on the other side of the 22-yard strip, trying their best to get the better of him. Rarely did they succeed. 
Like I said, he was born with it. We only witnessed him when he turned 16 and donned the Indian shirt. But before that, before the world knew of his talent, there was one man who saw that spark. The man Sachin wholeheartedly thanked in his farewell speech. The same man who took him to the famous Ramakant Achrekar. He's a Tendulkar too. Sachin's elder brother, Ajit.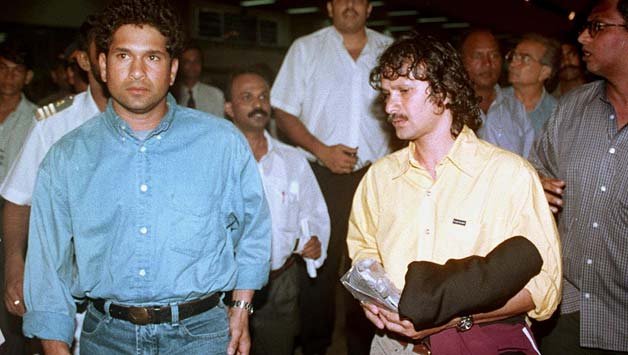 Ajit was a cricketer too. An off-spinner who played Division A cricket for Jolly Cricketers. He was 10 years elder to Sachin. For us Sachin is Sachin, but for Ajit he has always been his young brother. And like most younger brothers do, Sachin has looked up to Ajit.
Without any doubt it was my brother Ajit who is the reason I started playing cricket. I wanted to become like my brother first.
Ajit however knew that Sachin did not have to be like him. He had a unique quality of his own. Sachin was only 11 when Ajit took him to Achrekar. The little boy was obviously nervous and did not perform up to his calibre. 
Ajit then asked Achrekar to move away from the nets and watch from a distance so that Sachin does not get conscious. It worked. Ajit had found a gem and Achrekar polished it further.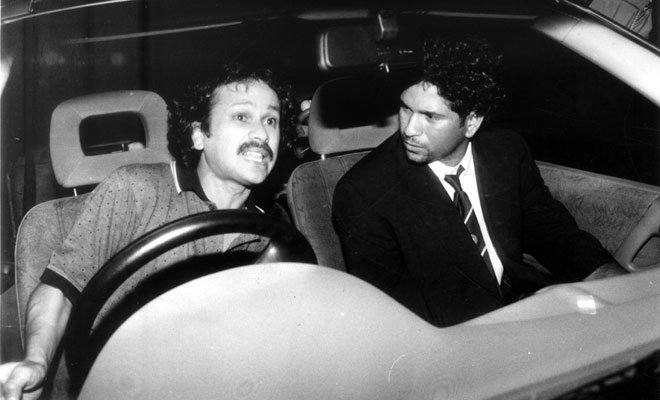 Ajit decided to give up his dream of becoming a cricketer and chose to live it through his younger brother. The younger brother who one day would achieve God-like status in his country and would go on to be declared the greatest ever to grace the game.
Sachin's rise was inevitable. He had his highs and he had his lows. The highs we praised, the lows we criticised. But Ajit, regardless, has always treated him the same. The opinion of the world did not matter. He had seen Sachin like no one else has and he has believed in his brother when no one did. And Sachin has always trusted him.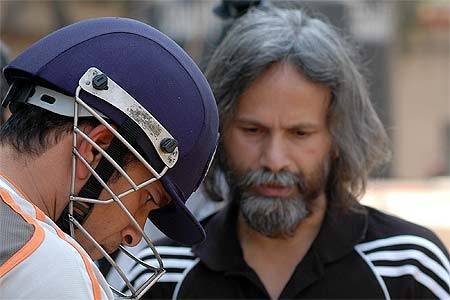 Over time, the Tendulkar name became holy in our country. But only when it was followed by 'Sachin'. His world was open to all. The only mystery was – how was Sachin so brilliant? When you reach where he did, you are dissected by the media. 
But the spotlight never reached Ajit. And he never sought it either. His goal in life was simple. Making Sachin even better. And he pursued that relentlessly. Even after his last innings, when no one really cared about how much Sachin had scored, they discussed his innings and not his retirement.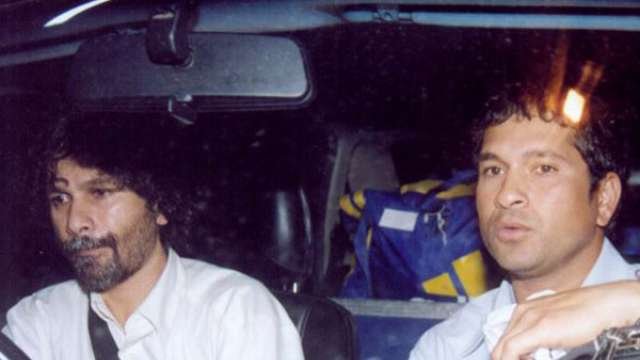 Ajit had access to Sachin like no one did. He witnessed class from the front seat. But in reality, he was rarely spotted in the stadiums. Again, nothing else mattered to him but his brother bettering himself every inning. 
Apparently, he did not even watch the matches live. He did not want to jinx it. He perhaps pictured his brother conquering the world. He knew every shot Sachin had in his arsenal and with his eyes closed, he probably still saw that 11-year-old playing every shot like it meant the world to him.
Ajit would later watch replays and discuss Sachin's performance. They had their arguments too, but Sachin always trusted his elder brother. Because deep down, he knew that had it not been for him, Sachin would not have become the greatest.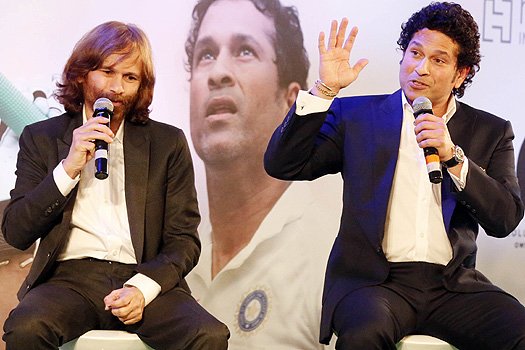 Sacrificing his own career, staying up late to make phone calls halfway across the globe, supporting his brother when no one else did and most importantly making him believe that he was the best in the world, Ajit's life has been a single-minded pursuit towards making Sachin's better.
We are just his fans. But from the time Sachin was 11 to the time he crossed 40, Ajit Tendulkar has always been the rock behind him. From the moment he saw that spark to the moment we saw the greatest ever bid goodbye to the game, Ajit Tendulkar has remained Sachin's fan, mentor, coach and most importantly, his doting elder brother.
Sachin dedicates his film to his father and his brother, Ajit. This clip from Sachin – A Billion Dreams shows how much Ajit sacrificed in his brother's journey to become the greatest.
Harsha Bhogle was right when he said that Sachin was a great habit. We should be grateful to Sachin for that, but even more so to the man who introduced us to that habit we got so wonderfully addicted to. 
Thank you, Ajit Tendulkar. Thank you for giving us Sachin.