You would have seen those elaborate contraptions. You know, the ones where a perfectly placed ping pong ball or a lighted match triggers a series of movements that ends up breaking a window or unleashing an arrow. 
That's pretty much what happened with India in Pune — the trigger being a moment of madness from the bat of Lokesh Rahul. 
Rahul's career in whites so far has been characterised by three-word phrases — boom or bust, feast or famine, go-big or go-home. In his 21 innings before this Test, he made 10 runs or fewer in 11 innings, and has also scored four Test centuries. More than 70 percent of his Test runs have come from just those four innings. In fact, every time he crossed 50 in Tests, he made a hundred. 
So in Pune, against a fired-up Australian bowling attack which reduced India to 44 for 3, with both Cheteshwar Pujara and Virat Kohli dismissed for single digits, the onus fell on the Karnataka opener to go big. For close to 150 minutes at the crease, he looked poised to do that. The crisp cover drives, the audacious reverse-sweeps, the powerful orthodox sweeps — the shots that have made him a dangerous all-format batsman — were out in full view. On the most treacherous pitch in this home season so far, Rahul was playing perhaps the most telling innings of his career. 
And then came a moment of madness. A brain-freeze. A nothing shot that rendered all the hard work he had put in till then, pointless.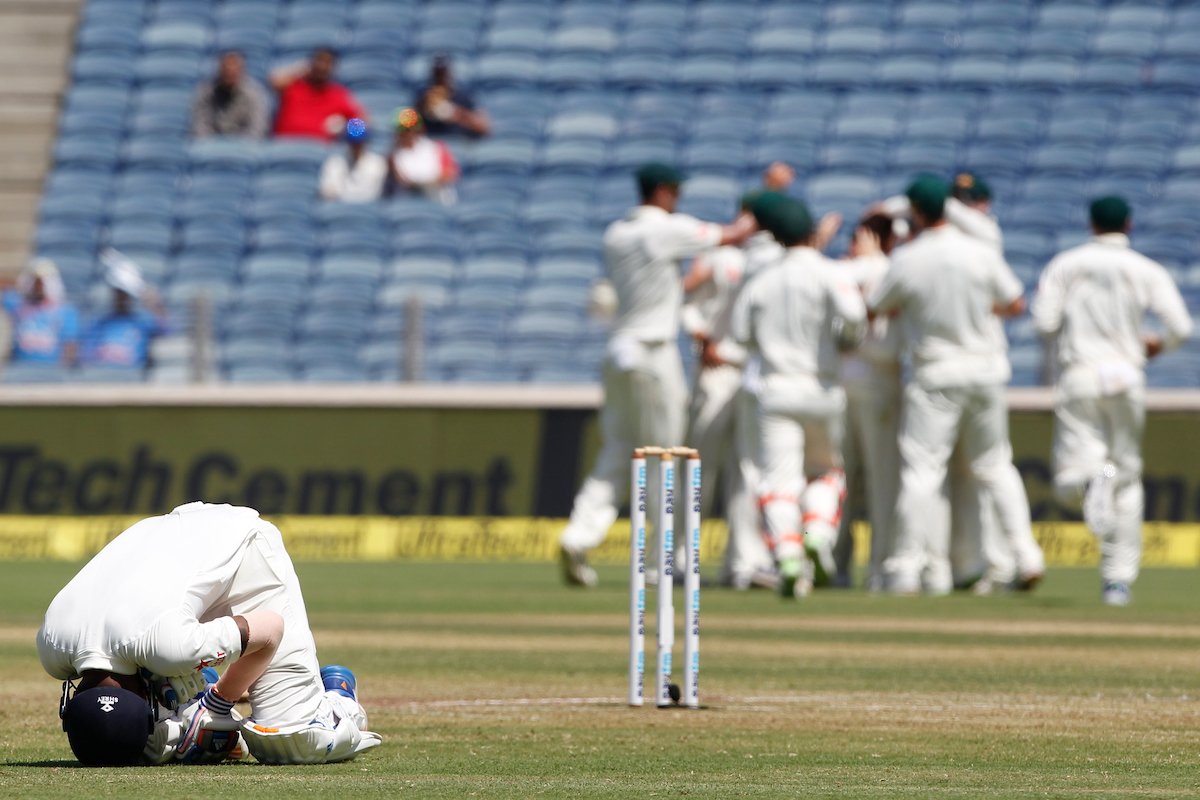 For the first 96 balls he faced, he hit 10 boundaries but there was one moment that stood out — out of nowhere, in the 10th over, he danced down to Steve O'Keefe and launched a full length delivery straight down the ground, into the stands. The shot, as pretty as it was, was not the most significant aspect of that moment — it was the follow-through. Rahul pulled up with pain, clutching his shoulder, seemingly cramping up. He required immediate medical attention.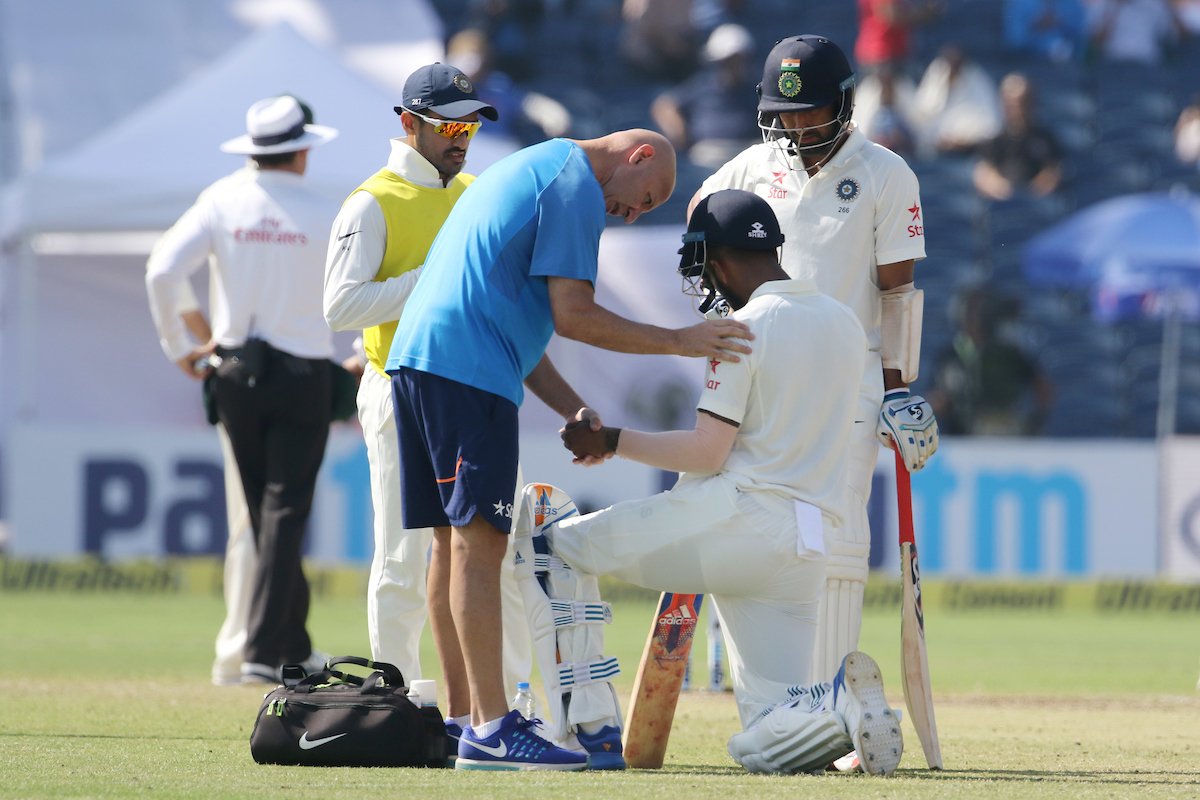 Quite why he would play the same shot, when he knew that his body won't cooperate, is a question that will haunt him. The pain was evident on his face the moment he stepped down to O'Keefe again and knew he mistimed it. He went down clutching his shoulder again and was on his knees, in agony, as David Warner completed the formality at long off. 
The scorecard read 94 for 3 at that point. About 28 minutes later, it was 105 all out.
Now, it would be harsh to lay the blame squarely on Rahul's ill-judged shot for India's worst seven-wicket collapse in Test history. The batsmen that followed him were not great by any yardstick. Australia's fielding was phenomenal, with Peter Handscomb taking two close catches for the ages. Ravindra Jadeja proved once again that for a street-smart cricketer, he does not really possess the brains of a smart batsman. 
But knowing that the pitch was difficult to get going, it was poor judgement on Rahul's part — a moment that Kohli will likely look back on at the end of this Test match as the one when the match got away.
Rahul, despite playing the best innings of the day by any batsman, ended up playing the worst shot as well.
Feature image source: BCCI