A lot has changed for Indian football in last one year. Just like it has for Indian football fans.
If I have to pick one moment that changed it all, it would undoubtedly be the heartfelt plea from Indian captain Sunil Chhetri.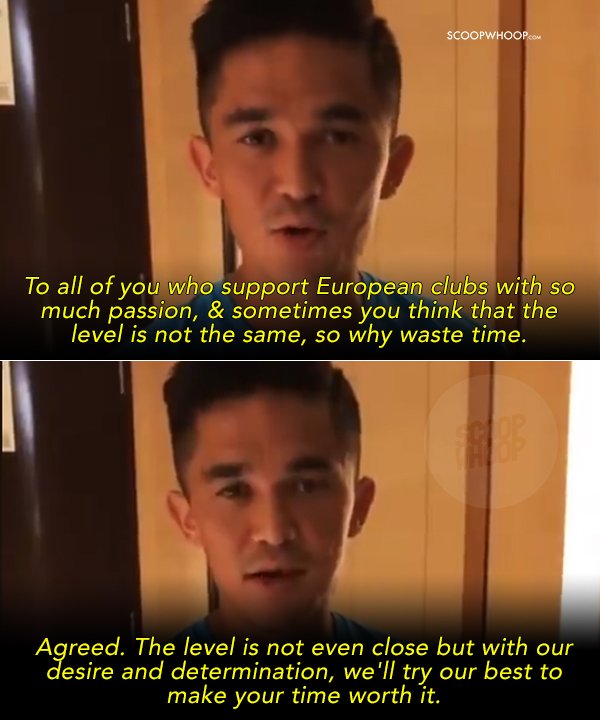 Before India's Intercontinental Cup match against Kenya, Sunil Chhetri posted a clip of himself urging the fans to support the team as the boys try to give their best.
That one video broke the internet and fans braved heavy rains to watch the match, filling the football stadium in Mumbai.  
They were rewarded with a thrilling 3-0 victory in the clash and eventually, India's first victory in the tournament.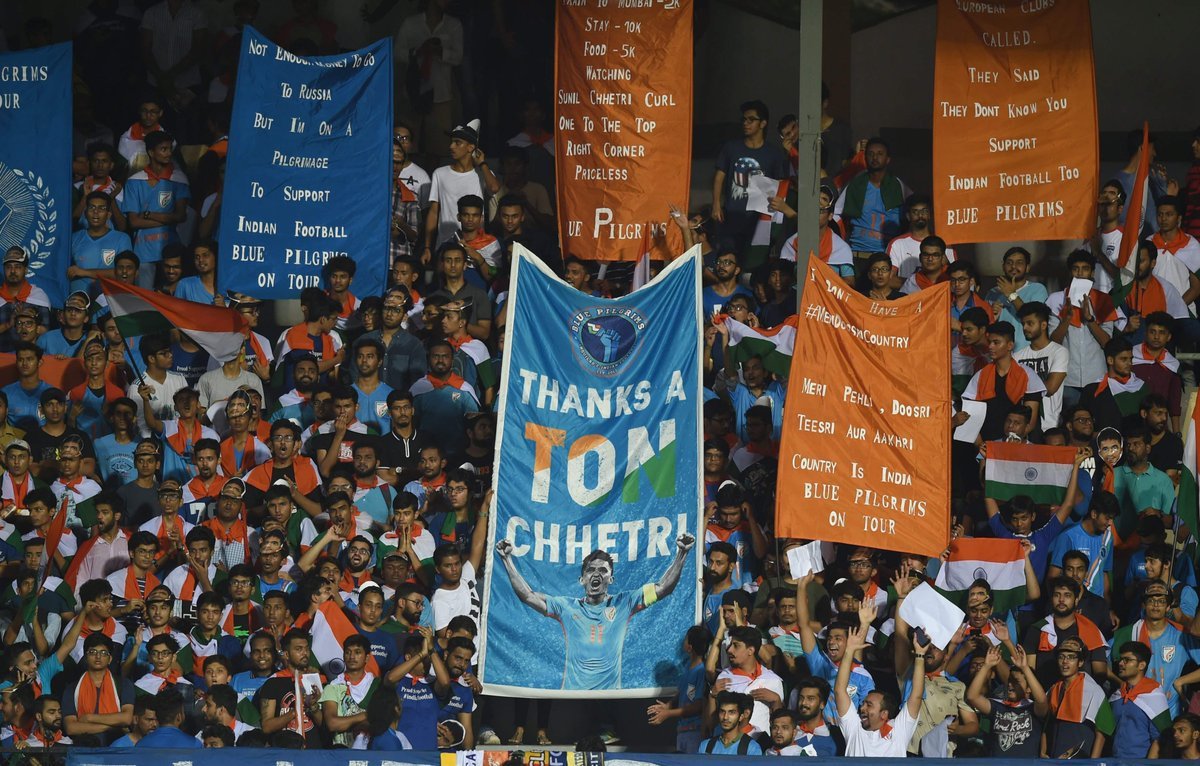 However, a lot of us were afraid that it would be a one-time thing. That the excitement will die and the passion will fade. 
But the fans kept the momentum going and have been extending unconditional support to the team since then.
Case in point, India's FIFA World Cup qualifier against Bangladesh on Tuesday. It was held in Kolkata, the city that loves football, which was evident in the manner the locals thronged the stadium.
The videos from that day show how fans packed the stadium, holding banners and chanting to elevate the team's spirit in the clash that didn't end too well for India.
In a country where people don't care much about anything except men's cricket, it is heartwarming to see this happening.
And you know why it is happening? Because the love for football and the country trumps the fear or disappointment or losing.
A friend once told me that the biggest fear of his life is that he won't be able to watch or play football some day. 
It was not an exaggeration and he was not being dramatic.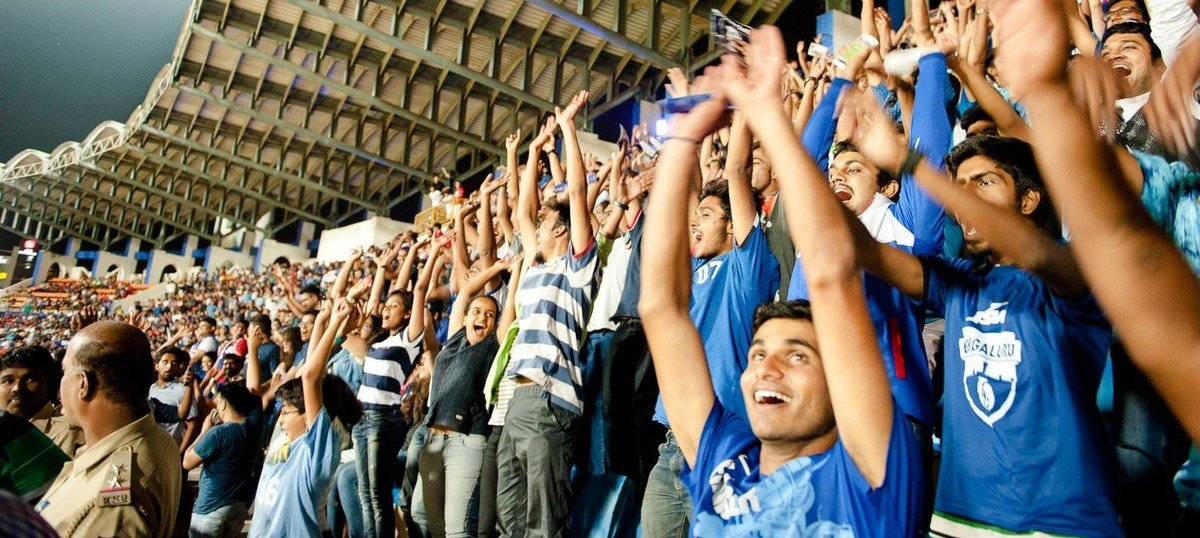 That is the kind of love people have for the sport. However, for the longest time, people didn't get a chance to channel this love towards their own country and team.
For instance, among the nations that failed to qualify for the FIFA World Cup 2018, India bought the third highest number of tickets. This was when the sale was still on. 
But what about India? 

You'd mostly get a shrug as a response to that.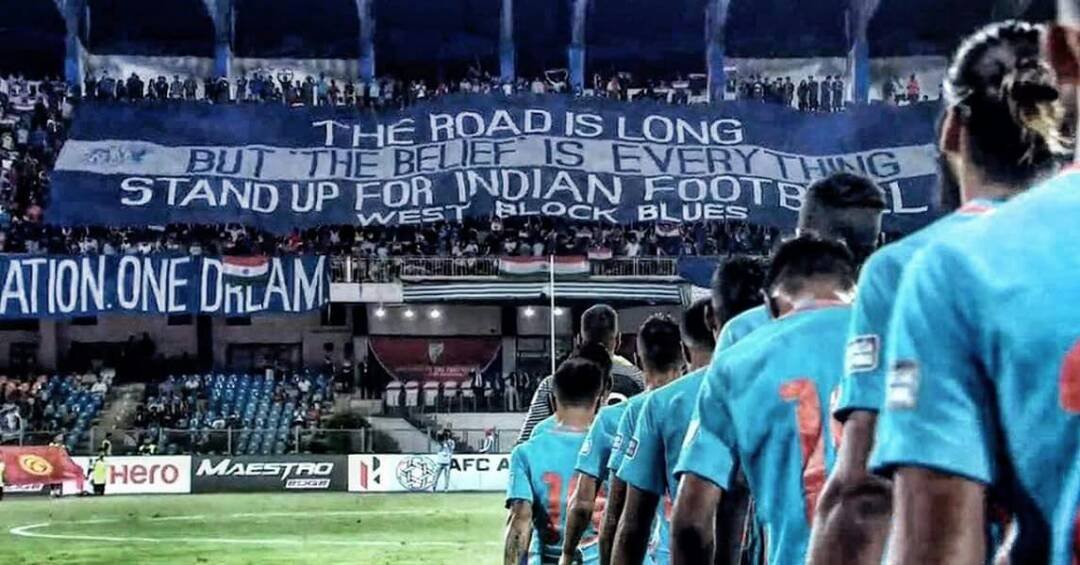 As I said before, in last one year, a lot has changed. Now people have an answer to that. They tell you – India is trying its best and we will be there to support the team as it makes its journey to the top.
If this isn't a victory in itself, I don't know what is. So, as I write this, I not just feel proud of the boys representing us but also millions of people who go to the stadiums to watch them. What a time for Indian football this is!