Chasing 216 against Australia on a wicket that was proving all too friendly for pacers. Sachin had scored a gritty 88, but the rest of the batting order had already collapsed. Tendulkar departed too, leaving Javagal Srinath & Anil Kumble at the crease with only Venkatesh Prasad to follow. We needed 52 runs. The odds were stacked against us, with impending defeat staring us in the eye. But what seemed almost inevitable, never happened. Srinath and Kumble took us through.
I remember jumping up and down, celebrating with my father as we watched the magic unfold on our old television set. During the ordeal, there was a time when we needed 3 off 10. The Aussies did their traditional closing-in-and-stopping-the-single routine. Enough to unnerve the best batsmen. But Kumble took a single like he wasn't bothered, impervious to the pressure imposed by the sea of yellow around him. It was beautiful. It stood out. And my respect for him shot up overnight. It was the 21st of October, 1996 & I was officially a Jumbo fan!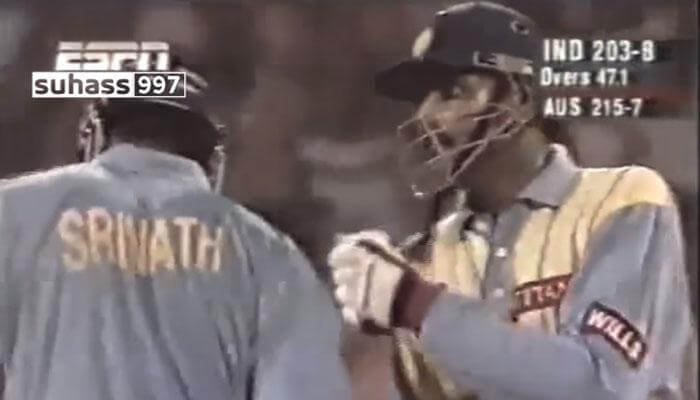 As his career moved on, his stats moved forward. 619 wickets in Tests & 337 in ODIs. Those are huge numbers. The guy took countless wickets without even spinning the ball! He stepped up when India needed him with the bat as well, be it a quickfire 20-30 or as a nightwatchman. He always had to work hard though. He wasn't a gifted batsman, but he did the best he could. 
That's what made him stand out – always doing the best he could.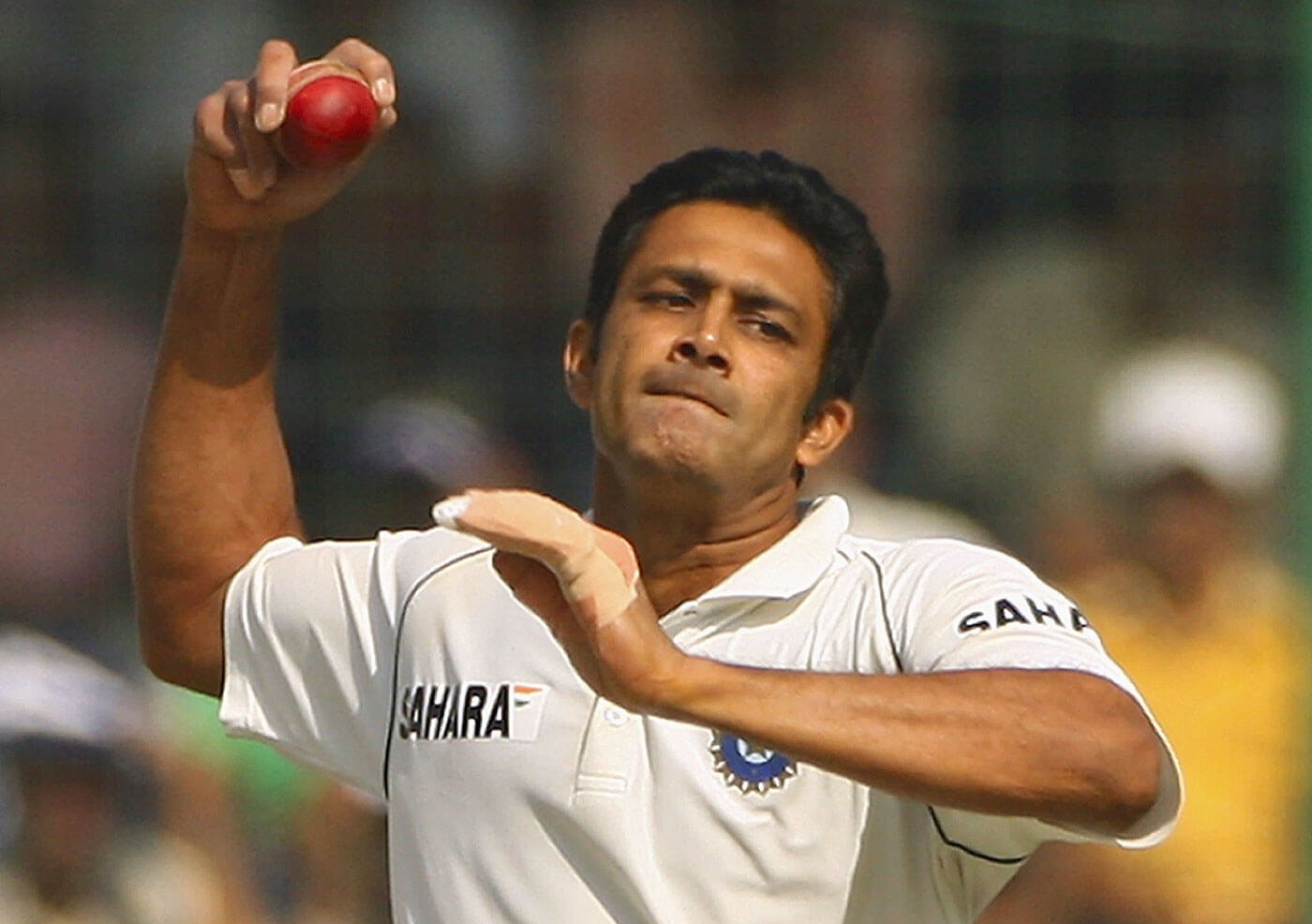 If you remember the Test century he scored against England on 10th August, 2007, some of the shots seemed beyond a tailender's talent. But on that day, he was unstoppable. The thing that stood out was his celebration. Before the ball even reached the boundary, he took off his helmet and raised his bat to the men in the dressing room. 
He had proved that yes, he can score runs too. In case people hadn't noticed. An occasion so wonderful that prompted Harsha Bhogle to say this: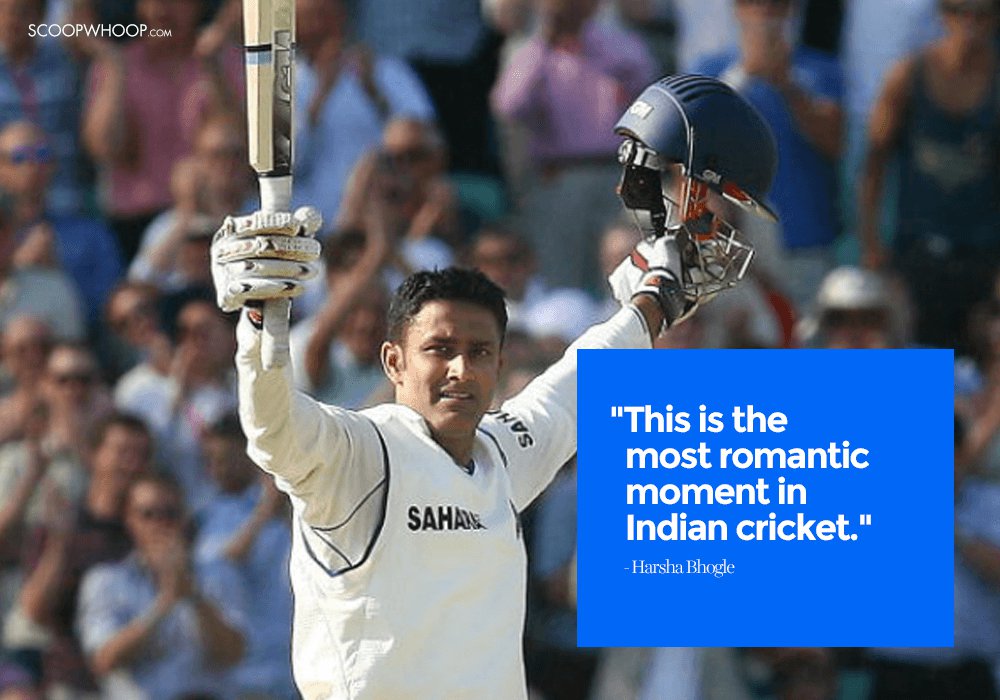 It truly was. His career isn't just about his stats. Those show how great a cricketer he was and how effective he was. But the heart of the man, the reason why he was prepared to give everything he had out there on the pitch for his country. 
There is no bowler who has won us more matches than he has. Maybe you didn't notice that. But his legacy, his true legacy is defined by his fighting spirit and how humble he was through it all.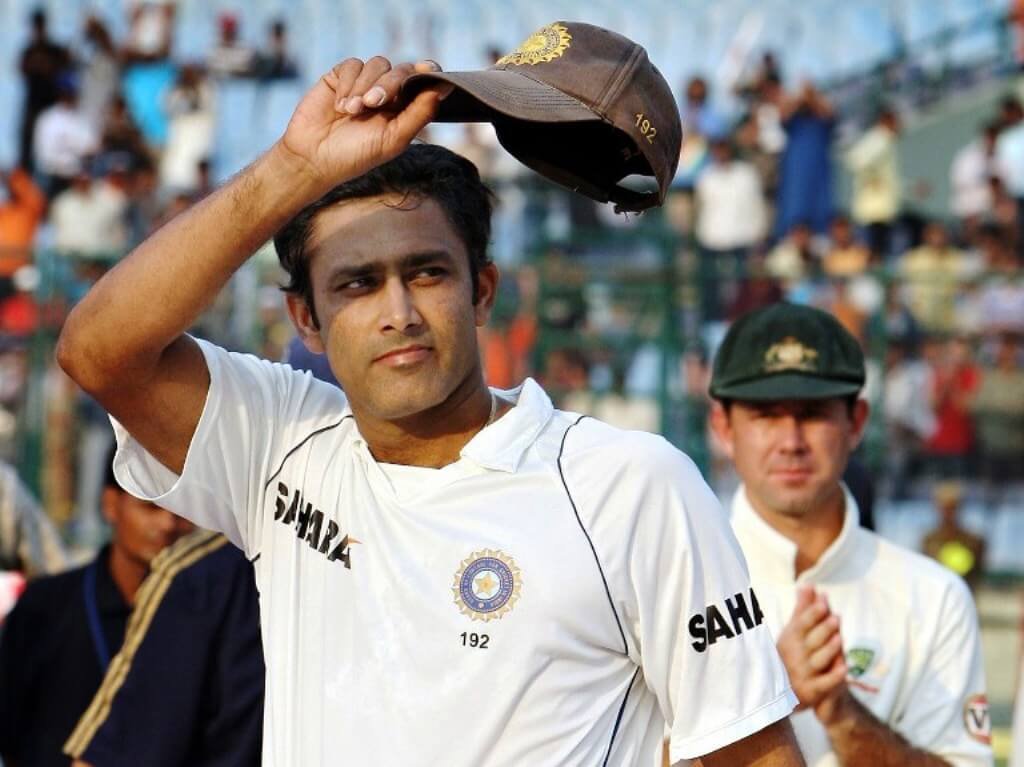 His confidence, at times, was beyond comprehension and so was the trust his teammates had in him. When he was nearing his 10-wicket haul in a single innings, against Pakistan, on the fateful evening of 7th February, 1999, there was Srinath intentionally bowling wide to give Kumble that chance. He believed Kumble could do it and he did. History, that seems unrepeatable now, was made. 
And again, it was Jumbo with a performance as majestic in magnitude as his nickname.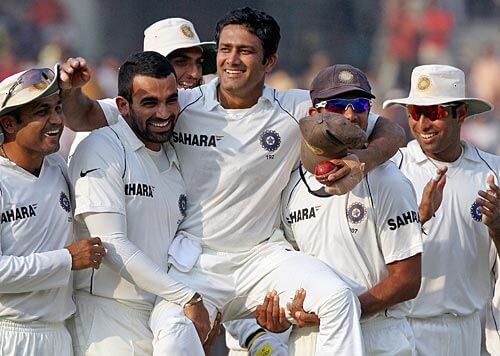 Everything aside, one moment defined his career. On 12th May, 2002, while facing the fierce Merv Dillon of West Indies, Kumble broke his jaw. But it wasn't a cricketer getting injured in a stadium, it was a warrior wounded on the battlefield. 
Spitting blood but standing tall.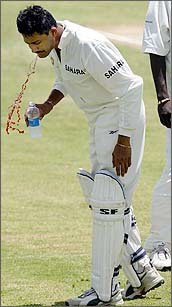 It is moments like these that history remembers, when men like him rightly become legends. A total of 1,142 runs were scored in those two innings but the 14 overs he bowled with a broken jaw became the highlight of the game. 
He also got the wicket of the great Brian Lara. The match ended in a draw but he did not want to go into surgery or rest. He wanted to come away from the game, knowing that he had done his best.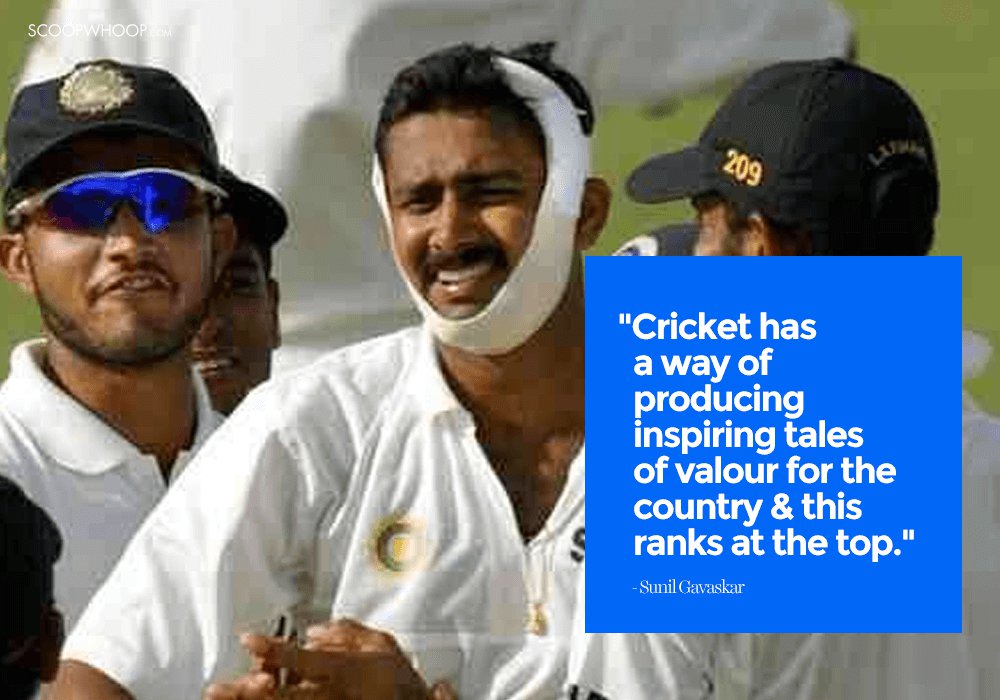 Through it all, the one thing that always remained constant was the humility with which he conducted himself. In fact, he still does. A world record holder, the greatest spinner our country has ever produced, a captain and now the head coach. Enough fodder to make any man behave like a superstar. But Kumble's greatest strength has always been the fact that he's a superstar who always stayed grounded. 
An engineer who took the chance in a field that's considered a religion in our country. And he became a devotee of a different order.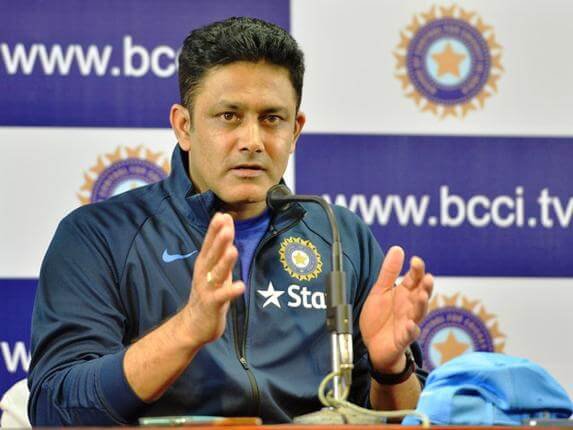 From that night in 1996 to the broken jaw to the 10-wicket haul against our fiercest rivals, he has been a soldier who remained unfazed in the heat of war. 
Even now, he sits in the stands with the air of a general, commanding his troops into battle. Still fighting for his team, for his country. Few men are born to be great and even fewer chase greatness like he has. 
Anil Kumble is indeed one of a kind.