When you picture Anil Kumble and Virender Sehwag, the images that come to your head are very different. 
If one is silent and serious, the other is as outspoken as a public figure can be. If one was measured in his game, the other was carefree enough to hit a 6 when he was approaching a triple century.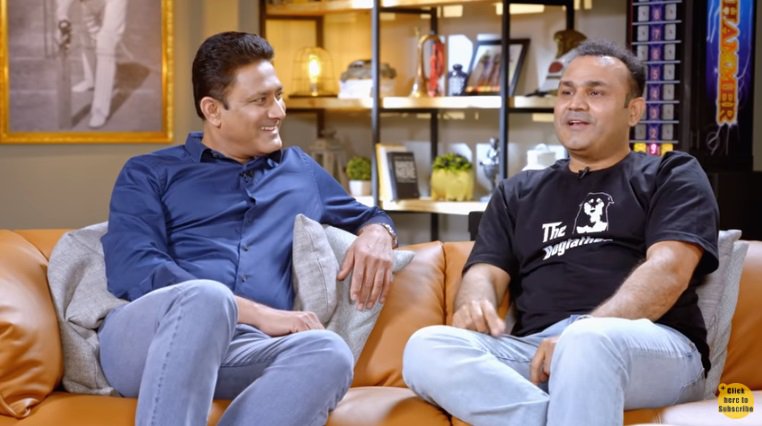 However, when these two came together for the latest episode of What The Duck, they were surprisingly compatible and really, very hilarious. Here are some of our favourite moments from the show.
1. Kumble was about to hit his second Test century in 2008 at Adelaide, when he made the mistake of listening to Sehwag's advice. Sehwag was an attacking opener, Kumble was a tail-ender. No points for guess what followed.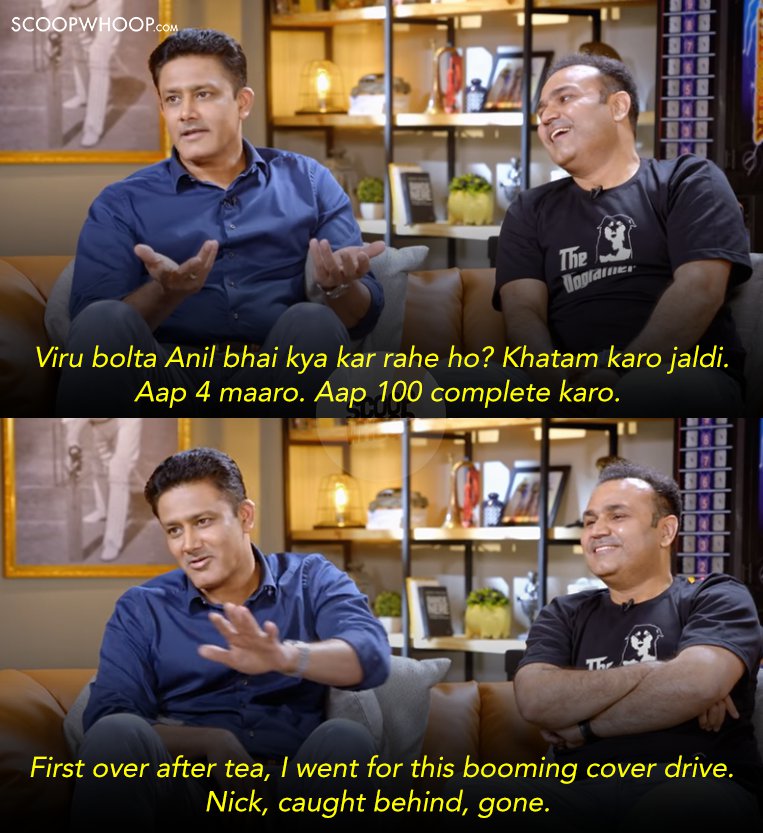 2. But he has a pretty legit explanation for this.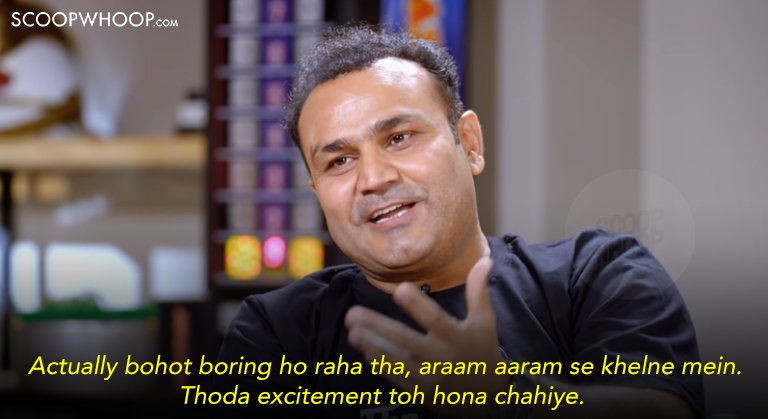 3. Then Viru went on to share one incident when he was the captain and Kumble and Harbhajan were acting very stubborn about wanting to ball. That's when he 'made the wish to the God'.
4. As for Anil Kumble, Viru thinks he was a better captain than MS Dhoni (Ahem!).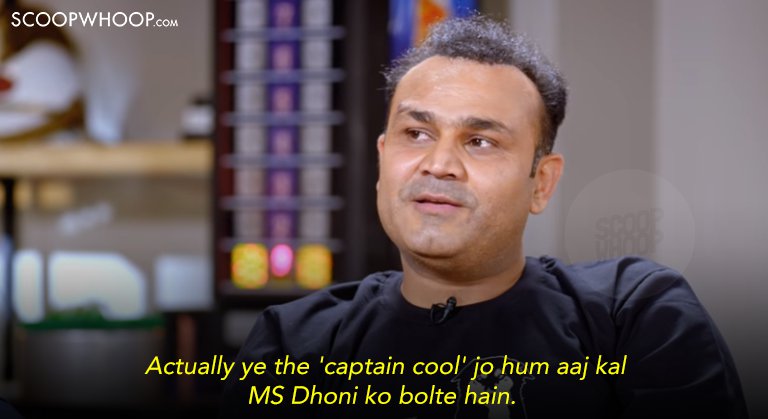 5. Both of them had their fare share of struggles with the umpires but Viru decided to tackle it, sometimes with swag…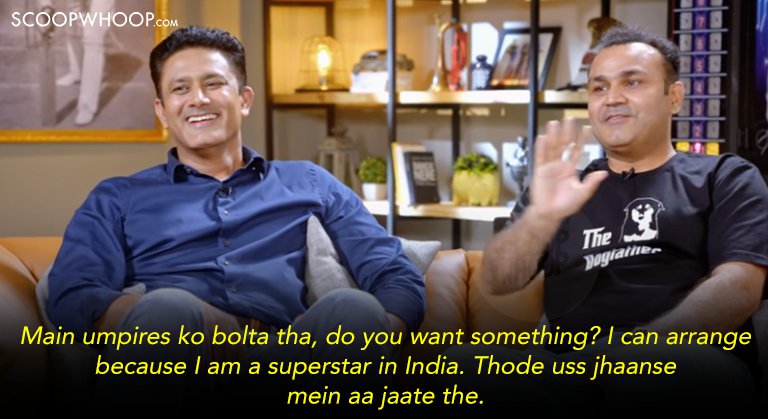 6. And sometimes with shrewdness.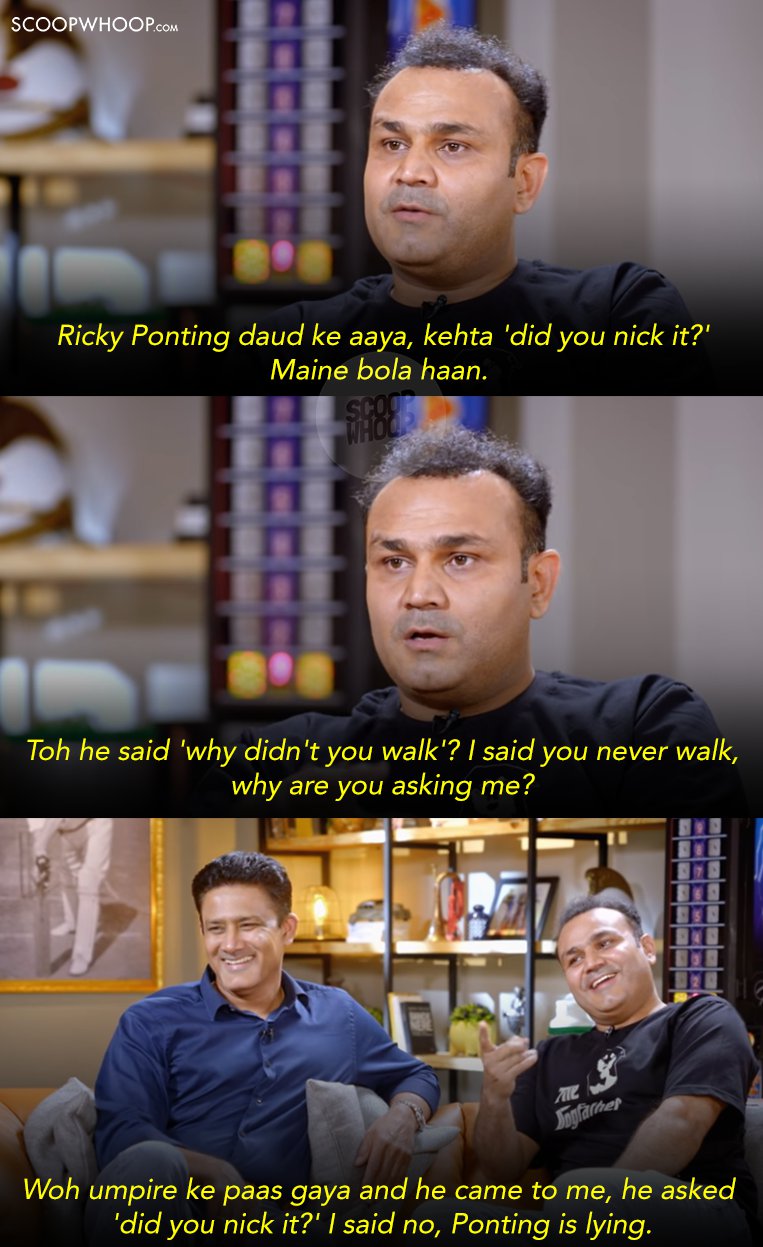 7. Now, revenge stories of cricket are as interesting as the matches itself. Looking back at one of them, Anil Kumble said: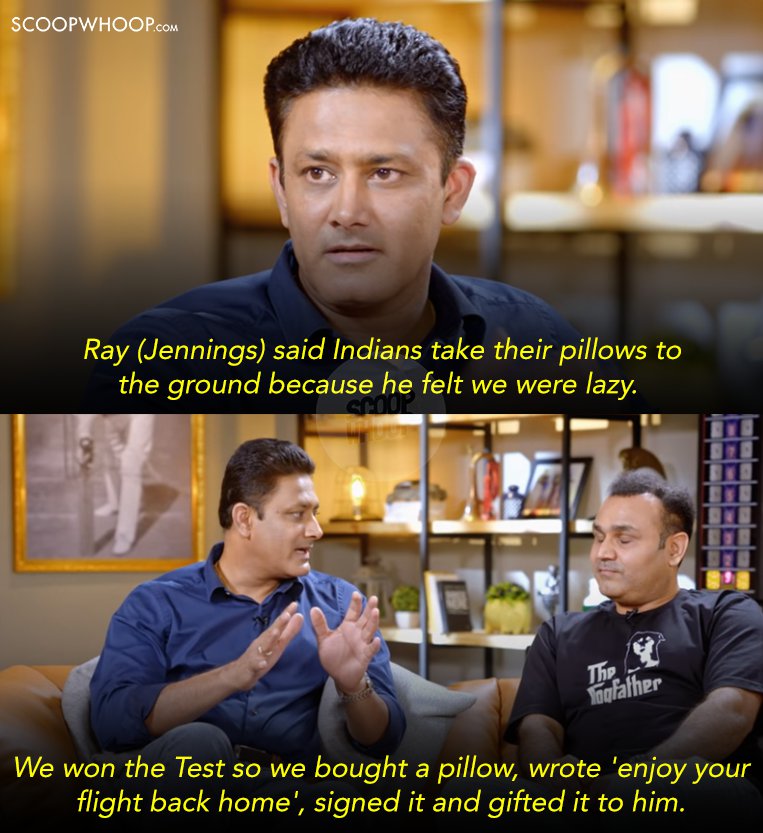 8. A few years after that, Anil Kumble decided to retire. This was also MS Dhoni's first official Test as India's captain and Sachin had also hit a big milestone. It called for a party and party they did.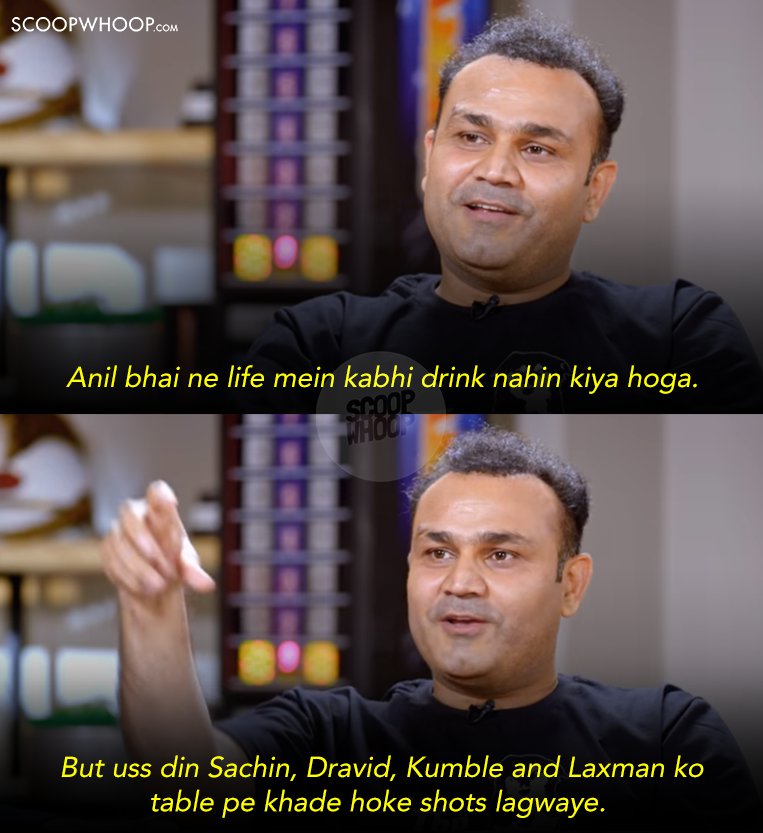 9. For Sehwag, it was an emotional moment as Anil had played a huge role in ensuring he made a comeback (despite tricky situations).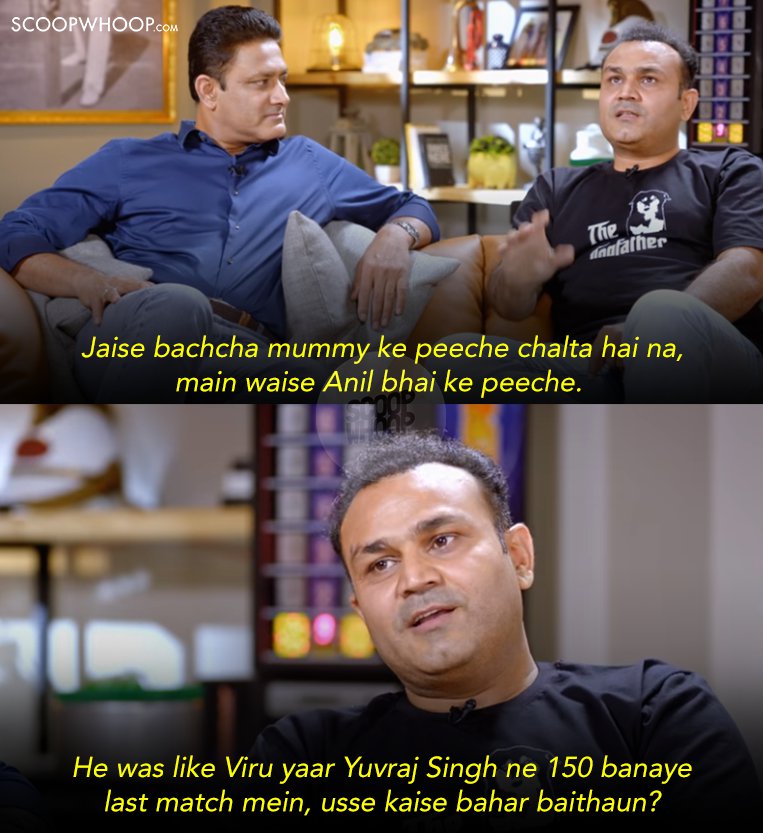 10. Lastly, Anil reminisced that one 'shirt vs shirtless' volleyball game that became national news.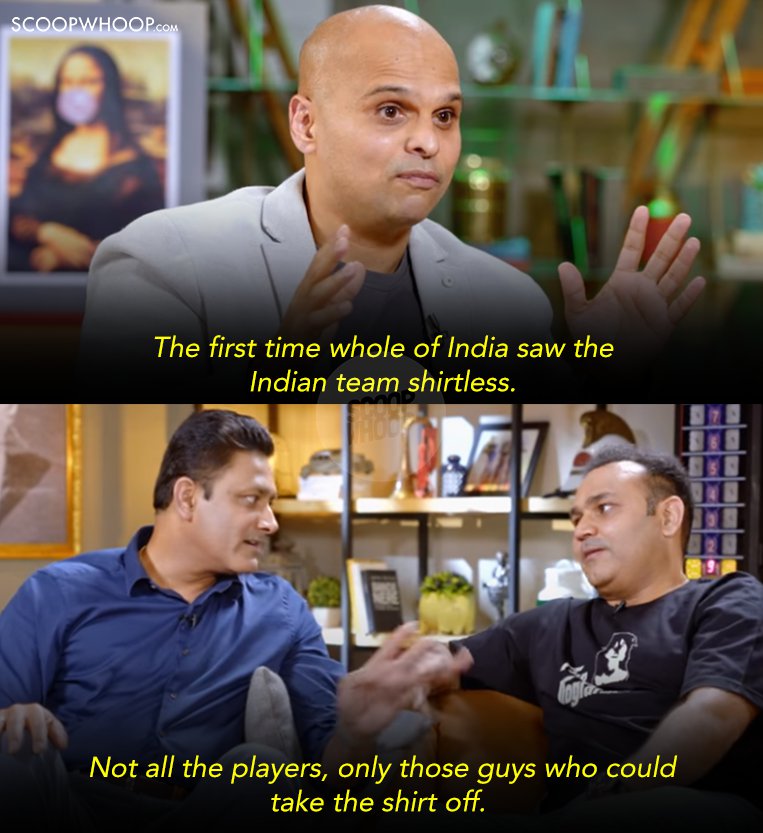 What fun this was. You can watch the complete episode here: