Sachin Ramesh Tendulkar gave me memories that I will tell my grandchildren about. I'll tell them how lucky I was to watch him play. I'll tell them how one man made all our dreams come true. That's how much he means to me. 
Why wouldn't I go watch his movie? As always, I got late for the first show. But I did not care. 10 minutes later, I booked the next one. I HAD to watch it. 
I went in scared. I did not know if my memories of him would be tarnished, whether the nostalgic grip he had on me would loosen. But that wasn't the case. I learnt a lesson that I have learnt many times before – Never doubt Sachin Ramesh Tendulkar.
But I wasn't there to write a movie review. I am not going to write one and I couldn't care less of what other people thought of it. To me, it was a wonderful journey. It was like seeing my childhood again.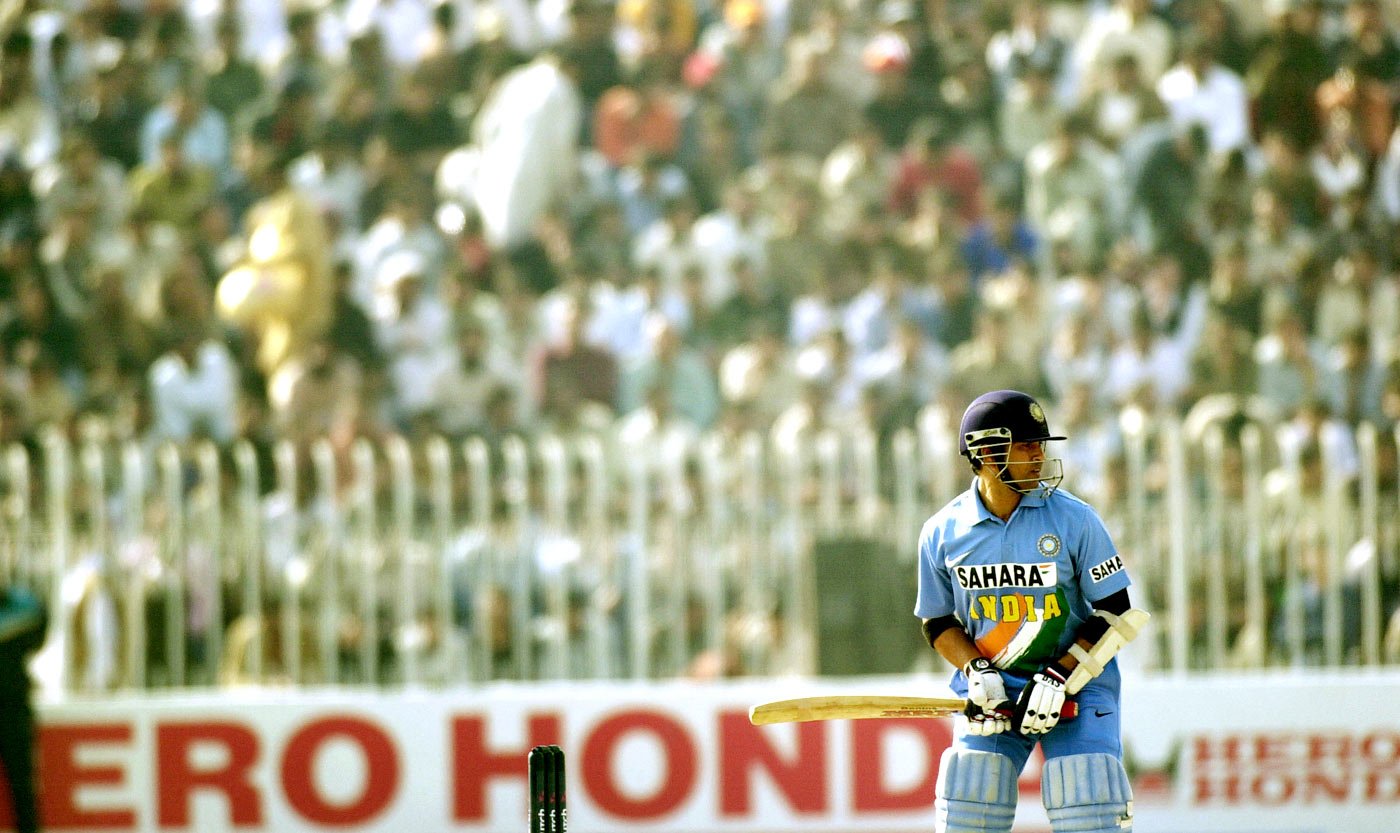 Just then I realised how much I had sacrificed for him. Missed tuition classes, called in sick at work, did totkas, prayed selflessly for his well-being. And then, I saw the role Anjali Tendulkar played. The life she lived as a Tendulkar. The sacrifices she made. The love she gave to the man an entire country loved. And it became apparent that her support meant more to him than the rest of the billion.  
It all stems from the way things started. How they saw each other at the airport and Anjali thought he was so cute that she ran after him, shouting his name. He was still very young. And Sachin being Sachin was extremely shy and did not have the guts to go up to her. But soon they would talk on the phone and Sachin too would confess that he remembered her from that day.  
Of course, it was love. Very school-like. She saw a photograph of him the next day in the newspaper which she made copies of and pasted in every notebook she had. He could still recall that she was wearing an orange-ish top and blue jeans when he saw her at the airport.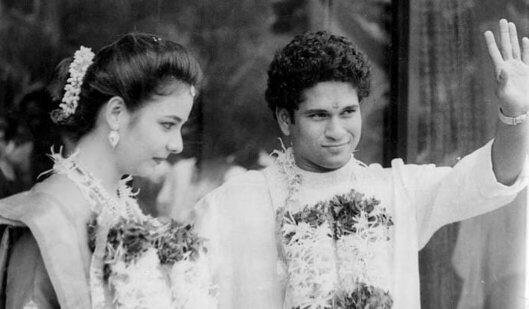 After 4 years of dating, they finally decided to tie the knot. Anjali knew she had to shoulder a lot of responsibility. So much so that it was she who went up to his parents and said that their son wanted to marry her. Sachin, still shy. 
Anjali knew the kind of life that awaited her. She was a doctor and had a great career in front of her. But she was also married to a man who carried the hopes of a cricket-crazy country. When they decided to start a family, she sacrificed her career. She was ready to take care of the kids while her husband took care of a billion dreams. While he travelled, Anjali sat on her lucky seat watching throughout on her lucky TV.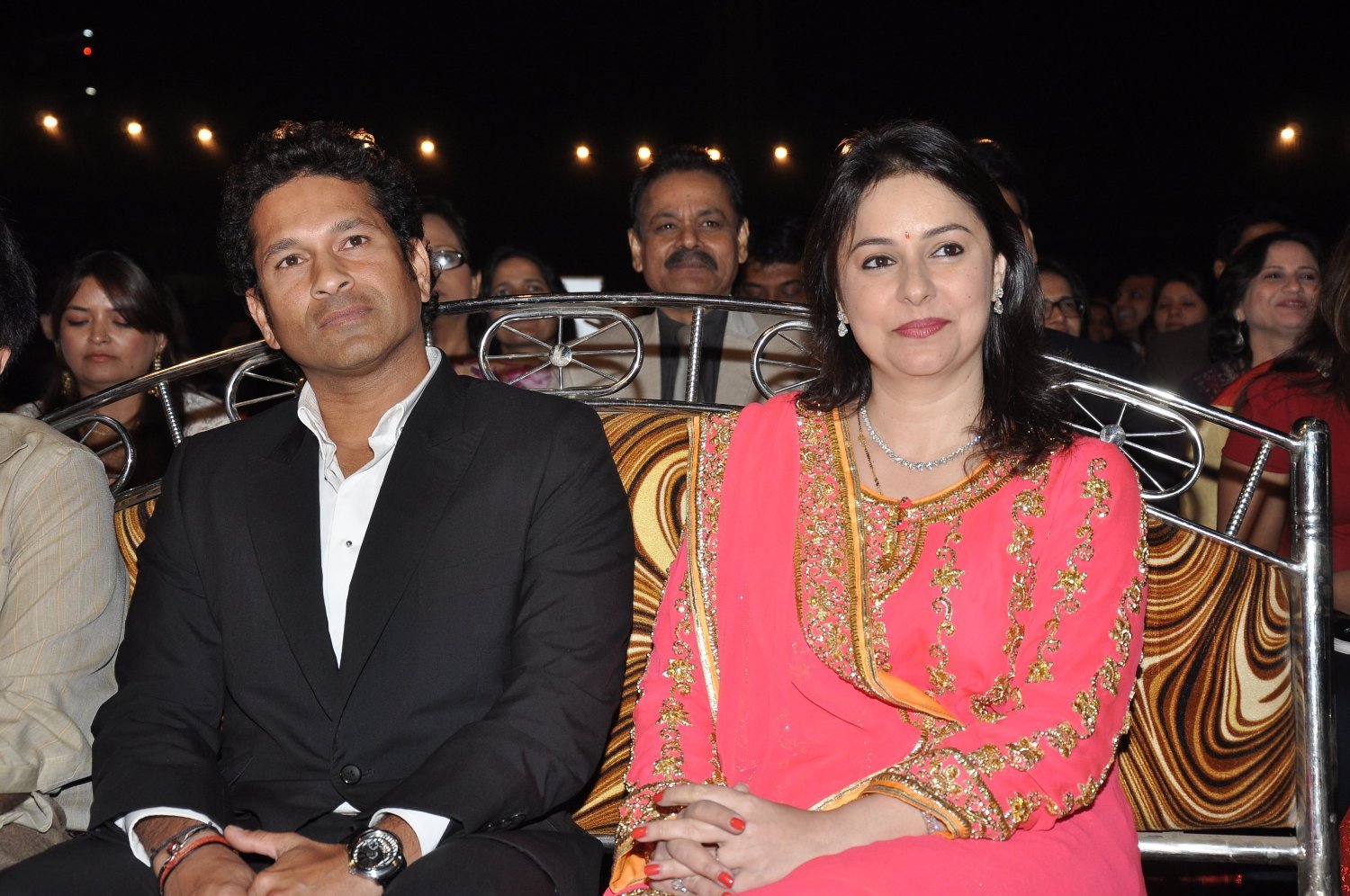 In 1999, India were playing the World Cup in England. One night, while Sachin rested in his hotel room, he heard a knock on the door at 2 am. It was Anjali. She was there to tell him that his father had passed away. She knew that he would need someone there. A phone call would not suffice. 
He went back to India with her. Performed the last rites and said goodbye to the man he had always looked up to. Anjali convinced him to go back to England. She knew it was his dream to win the World Cup. He marked his return with a century against Kenya. That was the first time he lifted his bat not just to god but also to his father.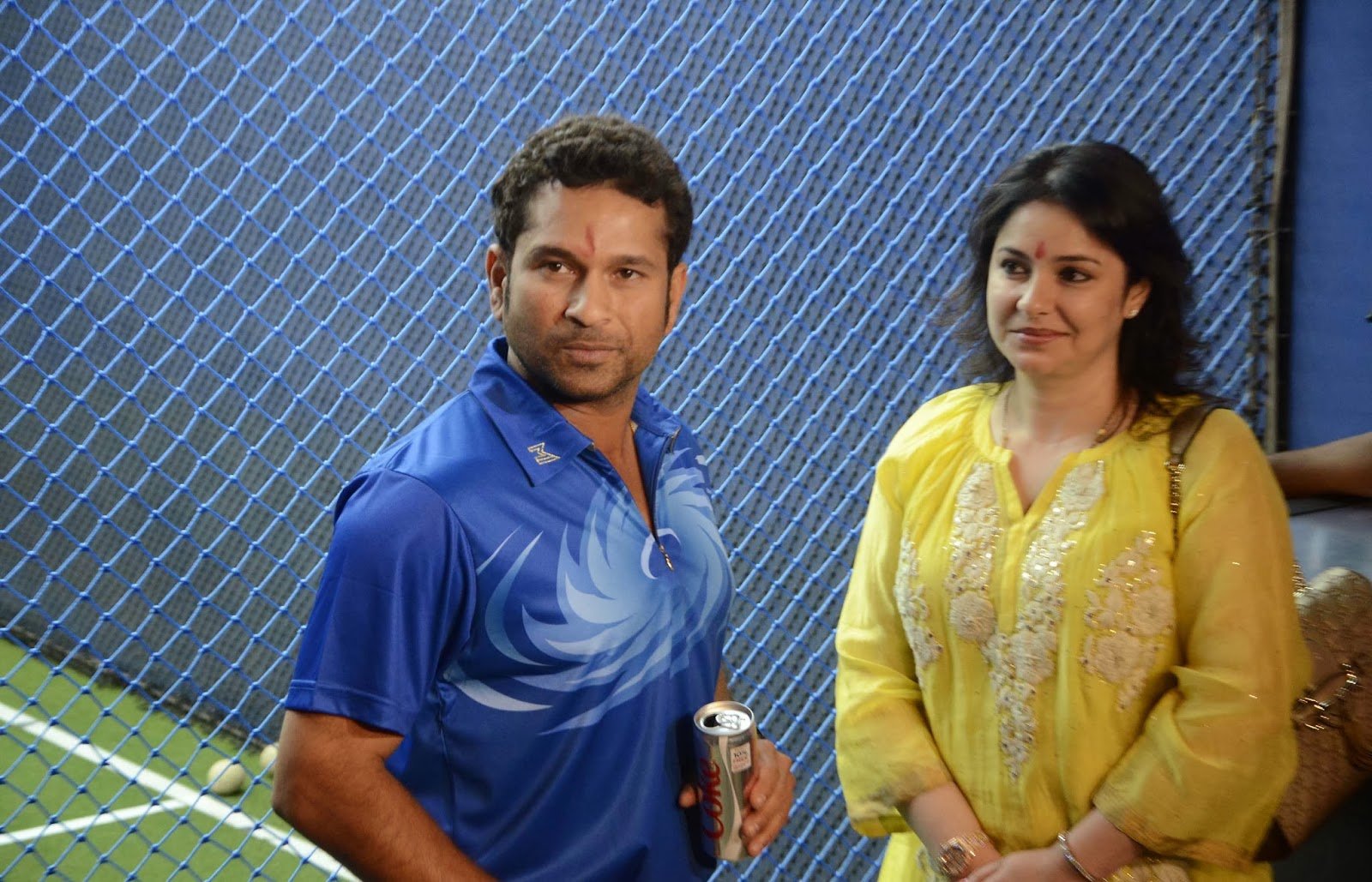 It was an emotional time for him. India were knocked out of the World Cup. Something Sachin had been through once before in '96 and twice after '99 as well. The 2007 World Cup exit was especially one that threw the nation into a fanatic turmoil. Our cricketers were hated. Sachin's career was in doubt.
While the rest of the billion were against him, Anjali was with him. Through it all. When they sacked him as captain without telling him to when he resigned himself after being appointed for the second time. She never talked to him about the problems at home. All she wanted him to do was focus on cricket.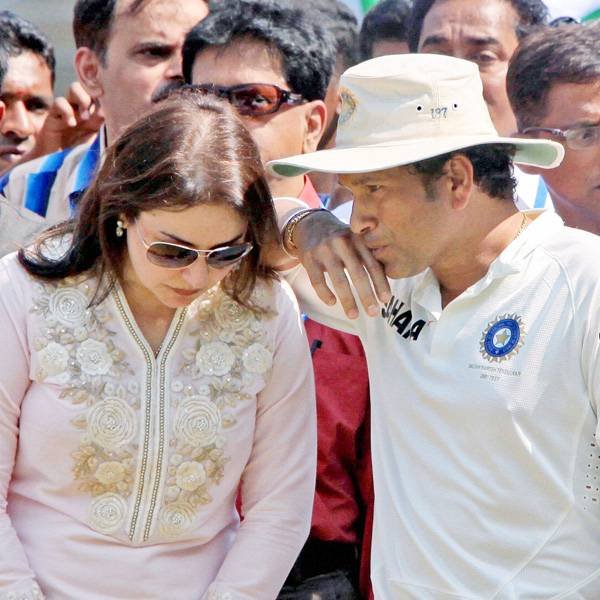 After the loss in 2007, when Sachin pondered over his career, when every part of his body had an injury, she told him not to quit. She told him that his body had been there for him for so many years. He had to continue. Not just for her but for both of them.
He came back. And his second innings took off. One that led to the 2011 World Cup final in Mumbai. It was poetic. That it should end where it had all started. Anjali still did not go to watch it. She was still sitting in her lucky seat at home, watching on the lucky TV. She was shattered when he got out. 
But after the MS Dhoni six, the country erupted and Anjali with it. When I saw that moment in the theatre for the 1000th time, the sight of Sachin running out and being hoisted on the shoulders of his teammates, it still gave me goosebumps.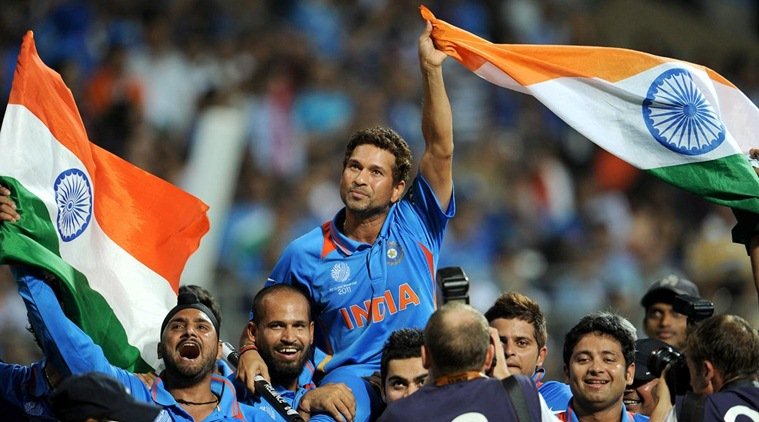 He had done it. He had achieved everything there was to achieve. When he decided to bid goodbye, he thanked his father for watching over him, he thanked his mother for her prayers, he thanked his brother for living the dream with him and then he thanked Anjali for the best partnership ever. 
It was her moment in the spotlight, but even then all she could think of was what Sachin would do after cricket. She cried even though she knew that Sachin was ours for 24 years and now he was all hers. Her concern even during that moment showed what all of it meant to her.
They say behind every successful man, there is a woman. Yes yes, very cliched. But cliches become cliches because they are true. And while he has had countless partnerships in his career, the one he cherishes the most in his life is the one that never ends. 
The one where they both forever remain not out. The Tendulkars, Anjali & Sachin.