Things came to a boil between Indian captain Virat Kohli and his Australian counterpart Steve Smith today when the visiting skipper tried seeking a clue from the dressing room for a DRS call after his dismissal.
It was the 21st over of the Australian innings when Smith was trapped LBW by pacer Umesh Yadav. Having already blown a DRS call, involving David Warner, the Australians were in a fix on whether to seek another for Smith.
Smith first turned to the non-striker's end to seek an opinion and sparks flew when the umpires noticed that the batsman had turned towards the dressing room as well.
They immediately intervened to stop Smith but matters came to a head when Kohli too joined in to speak to the officials.
Rules pertaining to the usage of DRS clearly state that 'signals from dressing room must not be given'.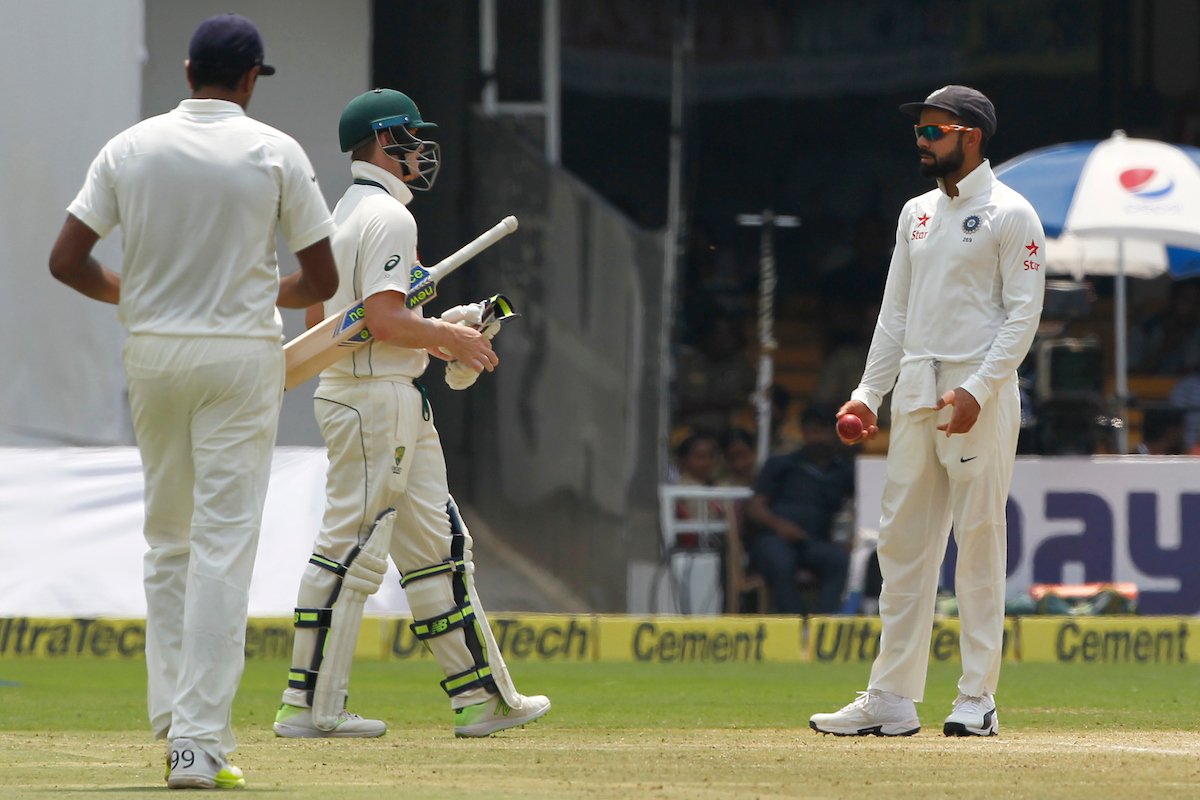 Smith and Kohli had a brief but charged-up exchange of words before the former walked back to the pavillion.
Kohli, on the other hand, was spoken to by the umpires after Smith's departure.
The two captains have had their fair share of run-ins during the series, frequently exchanging barbs on the ground.
Feature image source: BCCI