In a cricket-crazy nation like India where even the least successful cricketers turn into commentators, analysts or columnists post retirement, such a story might come as a shock. But as it turns out, Arshad Khan – who represented Pakistan for over 9 years – is currently a cab driver in Sydney.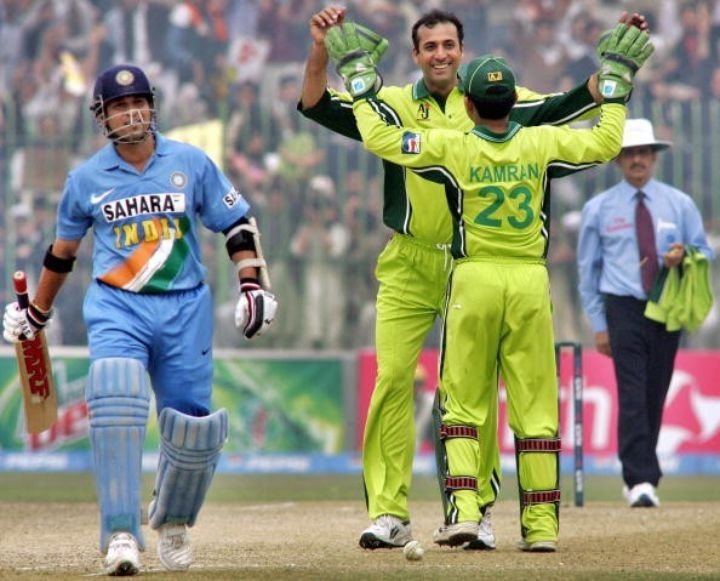 Khan made his debut in 1997 and played 58 ODIs and 9 Tests for his country. The off-spinner picked up 32 wickets in Tests and 56 in ODIs. The highlight of his career was perhaps taking the wicket of Sachin Tendulkar in an 2006 ODI versus India at Peshawar.
But 9 years after his last international match, he was spotted driving an Uber cab in Sydney by Facebook user Ganesh Birle .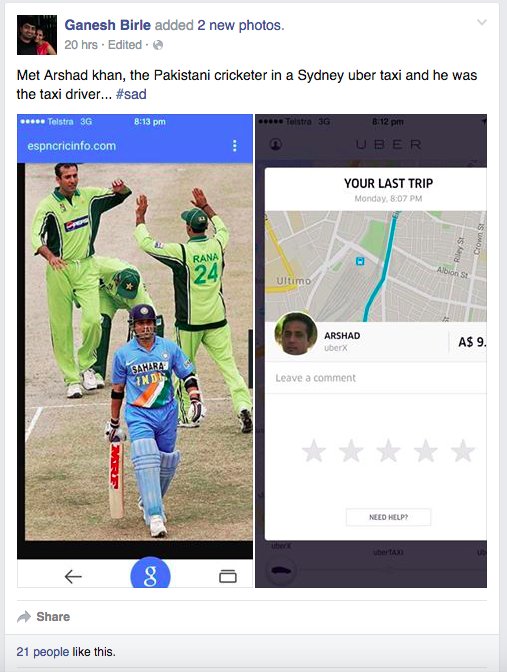 The resident of Hyderabad who was visiting Australia wrote about the chance encounter: "He was the driver of our cab and we started chatting, he told me that he is from Pakistan and lives in Sydney. Also that he has been to Hyderabad many times when he was playing for Lahore Badshahs something in ICL. After which I asked him his full name and then I was shocked to see his face which I could partially recognise. I shook has his hand and left."
"He was avoiding the conversation all the time, but at the same time he couldn't help but talk about his India connection. Imagine he introduced himself as 'I from Pakistan but I have been here in Sydney for long time now'. Also like a good Uber driver he offered us water and stuff when we sat in the car."
A man who once proudly served his nation is now a cab driver. This is just heart breaking.