Seems like Harbhajan Singh is not too happy with R Ashwin narrating a domestic cricket story involving the senior spinner on a talk show. 
Ashwin told of how ex-India opener Virender Sehwag once hit Harbhajan for 12 sixes in domestic cricket, despite suffering from a fever. 
"I realised one fine day that it was his ego that you needed to bowl against. Because he gave me a very interesting story. He said he had fever in a game at Rohtak. And smashed Harbhajan for 12 sixes. (He said) 'You know Harbhajan is a good off spinner.' I said, 'Yeah Harbhajan is a good off spinner.' But that doesn't mean you smoke him for 12 sixes with fever.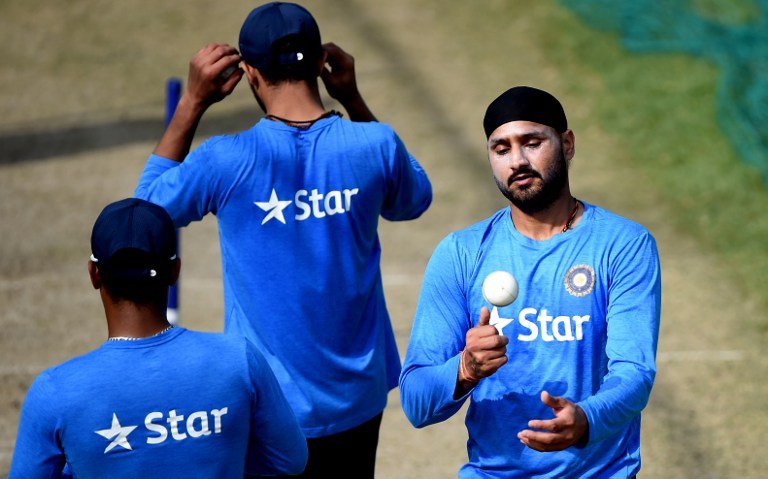 "I even asked him for the story behind it. He said he opened the innings and hit him for 2 sixes and came back due to fever. He went in at number 10 and smashed another 10 sixes. The wicket was spinning square, you know. I asked, 'Sir, what did you do?' He said, 'Every ball because it was spinning, I decided to smack him over the leg side.' He said that he hit him even from outside the pitch. Outside off stump and hit him for a six on the leg side," Ashwin said.
Harbhajan saw the story published by the media and called the report useless – or in his words – 'faltu'.
Now whether Harbhajan was questioning the fact that Sehwag was unwell, or that he got hit for 12 sixes or the legitimacy of the entire story, is unclear.
But it does seem that he hasn't taken the story seriously. Given that Ashwin is the man who took his place as India's main spinner – and that Harbhajan has credited his performances to spin-friendly pitches, this sort of response is not surprising from a man who openly questioned why he wasn't in the India team.
Feature image source: