With 17 medals – including 3 golds – India ended at the 4th spot in the medal tally at the Asian Athletics Championships.
This is one of country's best performance in terms of overall ranking.
END of Asian Athletics Championships. India finish at 4th spot with 17 medals (3 Gold, 7 Silver & 7 Bronze)
India's performance in earlier editions:
2017: 29 Medals (12G, 5S, 12B) | 1st
2015: 13 Medals (4G, 5S, 4B) | 3rd
2013: 17 medals (2G, 6S, 9B) | 6th #AAC2019 pic.twitter.com/Ejggwicduk

— India_AllSports (@India_AllSports) April 24, 2019
With so many things to concern yourself with, chances are high that you missed this news, so here are the important details.
We won 3 gold medals:
PU Chitra: Women's 1500m race
Gomathi Marimuthu : Women's 800m race

Tajinder Pal Singh: Men's shot put

📸 1500m Gold Medalist #PUChitra with National flag here at Khalifa Stadium #AAC2019 #Doha

Time: 4:14.56

"Got a little nervous towards the end being next to Bahraini runner (Gashaw Tigest). She beat me to third place in Asian Games. I had to really push hard in the end," Chitra pic.twitter.com/aSM9DnOzyb

— Athletics Federation of India (@afiindia) April 24, 2019
30-year-old Gomathi was participating in only her 3rd international event, while Chitra successfully defended her medal from the last edition.
Apart from this, we won 7 silver and 7 gold medals, taking our total to 17. This is only 1 less than the third-ranked Japan. 
#DuteeChand you deserve it, you did it!

Winner of 200m bronze medal #AAC2019 #Doha with a PB time of 23.24s

"I am really very happy. I missed a medal in 100m & relay. I put too much effort in 100m, was not sure of medal in 200m. Just did my best & I am happy," Dutee said. pic.twitter.com/Ompcd5PFi5

— Athletics Federation of India (@afiindia) April 24, 2019
It is important to note that our contingent went to Doha without some big medal contenders like javelin thrower Neeraj Chopra.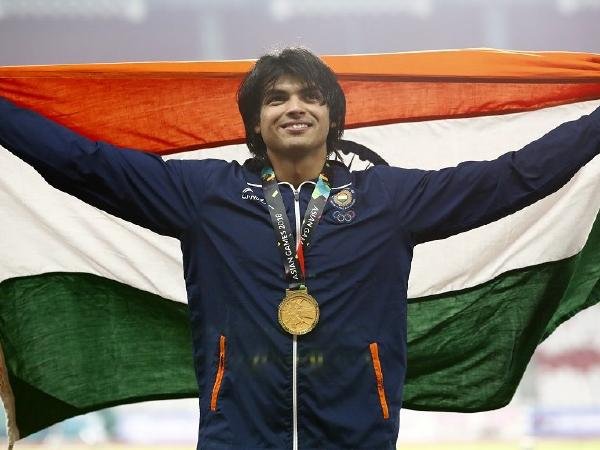 India started its campaign by bagging 5 medals on day 1 of the competition, including 2 silver and 3 bronze.
Really proud of all our athletes.