We can't say that the comparisons between Rohit Sharma and Virat Kohli have started because they never ceased in the first place. 
However, the IPL and Rohit's initial exclusion from the Australia tour did make things worse, as their fans have come out in the open to fight for their favourite.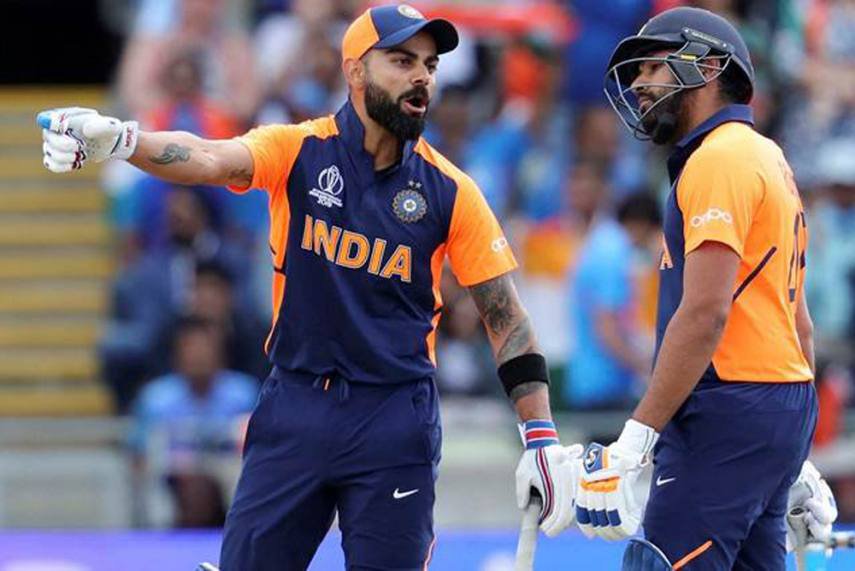 To the extent that some even suggested that Rohit should be made the captain of India in the T20s, since he has a prolific captaincy record in the IPL. 
So when an Australian journalist asked their fans why they 'dislike' the other cricketer, a war started, and here are the results. 
Because,
Virat Kohli always praise Rohit Sharma performance but Rohit Sharma never praise Virat Kohli performance.
Many videos available on YouTube if you want to see , where Virat praise Rohit Sharma. But no video available where Rohit praise Virat Kohli. https://t.co/VoaWi9pqcE

— ARJIT GUPTA (@ImArjitGupta18) December 16, 2020
When the idol himself is gonna like provocative shit through his sm handles idk what to expect further from the fans. And it can't just be a 'mistake' EVERY GODDAMN TIME now can it be?

The fanwars will be there no? https://t.co/Xb0IDrjExz

— OoooThey (@_UddiiBaba) December 16, 2020
Meanwhile, some people also pointed out that this is our 'internal matter' and that others shouldn't start these discussions for mileage. 
Sorry Mam, I am a Rohit Sharma Fan but equally Respect Virat Kohli.
We don't dislike our players. It's just some TOXIC people (truly not cricket fans) who compares them and Dislike.
Love from India 🇮🇳❤️ https://t.co/bAeXx4iO0b

— Aadarsh Dixit💞 (@aadarshdixit2) December 16, 2020
All I can say is – ye hamare ghar ka masla hai.