Cricket Australia and the country's players looked set to miss a deadline to resolve a pay dispute today, potentially leaving players unemployed and threatening fixtures including this year's Ashes series.
The current Memorandum of Understanding between CA and the Australian Cricketers' Association (ACA) expires at midnight (1400 GMT) with hopes of a late breakthrough fading fast.
The warring parties have failed to come to an agreement over revenue-sharing, and almost 230 players will be out of contract and will not be paid a retainer until a new MoU is agreed.
Players who are on multi-year contracts that go beyond June 30 will continue to be paid, and will be required to play and train as before.
The Australia A tour to South Africa in July is the first in the firing line, with its fate unknown if a new accord is not struck.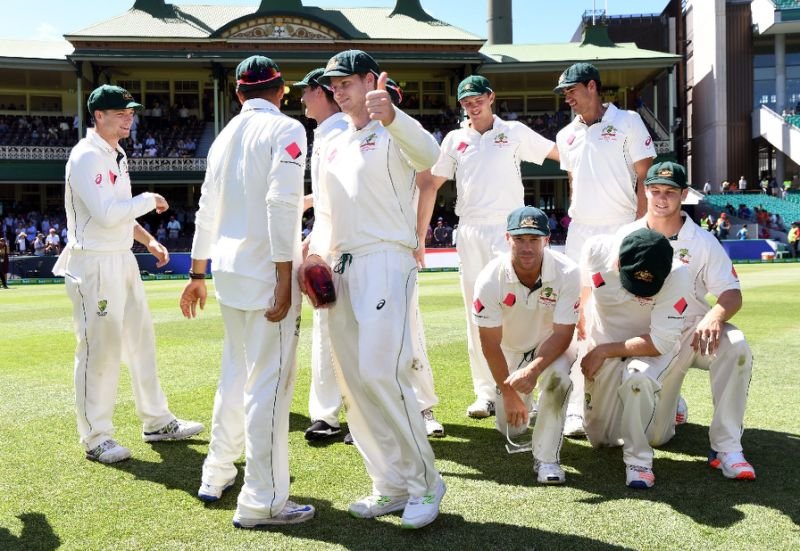 Australia's Test tour to Bangladesh in August and September and the lucrative one-day international series in India in September are also at risk, along with the showpiece home Ashes Test series against England later this year.
The women's team are currently competing in the World Cup in the United Kingdom. They have a special contract that will run until the tournament is complete.
Players are due to assemble in Brisbane for training on Monday ahead of the scheduled Australia A tour of South Africa. The first tour match is supposed to start on July 12.
Reports said that CA could hand out-of-contract stars like Glenn Maxwell and Usman Khawaja tour contracts that would ensure their participation in the series, although there is also the possibility of a boycott if no agreement is reached.
The ACA board and executive are set to hold a meeting in Sydney on Sunday where they will consider the players' response should the agreement lapse and the bulk of contracted cricketers become unemployed.
CA want to modify the current pay model whereby players receive a share (around 25 percent) of agreed cricket-related gross revenue, and replace it with a revised offer to divide a portion of surpluses among all players as well as deliver pay rises for men's and women's international and domestic cricketers.
The updated offer, made last Friday, was rejected by the ACA which remains staunchly opposed to any move away from a revenue-sharing model.
The players' union released its own proposal last March under which the definition of revenue is broadened and players receive a smaller (22.5 percent) share.
That was rejected by CA, which said it retained the "inflexible" income-based revenue model to distribute payments. Since then, negotiations have remained at a virtual standstill.
Feature image: AFP