Virat Kohli leading his team for the first time in a 50-over World Cup has been inspiring not only for his own teammates but for opposition batsmen as well.
Ahead of the much awaited India-Pakistan World Cup 2019 encounter, Pakistan batsman Babar Azam has revealed he has always tried to learn from Indian captain Virat Kohli. He told reporters: 
I keep watching his (Kohli's) batting and the way he bats in various conditions and try to learn from them. I try to learn with experience, this is my process of learning. Kohli's winning ratio is higher (for India), so I am trying to achieve that as well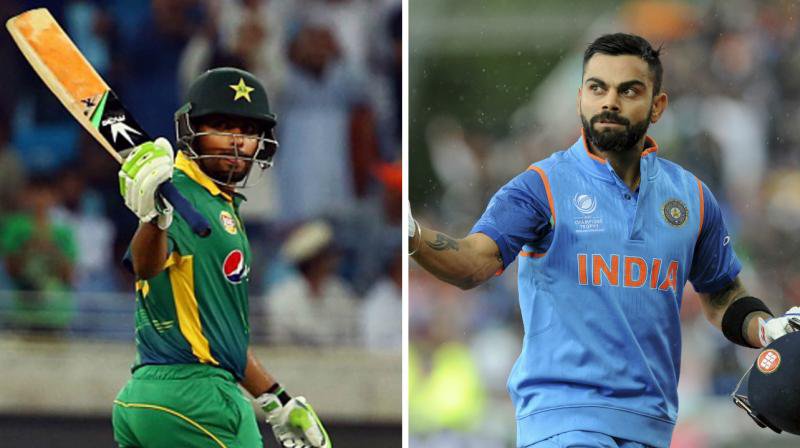 When asked about his team's chances against India, Babar said: 
The Champions Trophy victory gave us confidence and it will also help here because the team is mostly the same and that win is always an inspiration. That win can never go off our memories and it remains a big inspiration. 
Babar also said that playing such a high-octane match against India will motivate the team to do well.