If you were (still) wondering who runs world cricket — ICC or BCCI — events on Wednesday have gone some way to ending that debate.
Ever since Shashank Manohar left the BCCI to be the head of ICC, the battle between the two boards have been simmering — over the Big 'Three' format, distribution of finances and so on. And now it seems like things are reaching a tipping point. Reports have emerged that BCCI have been excluded from the financial committee of the ICC — a group that takes crucial decisions in running world cricket.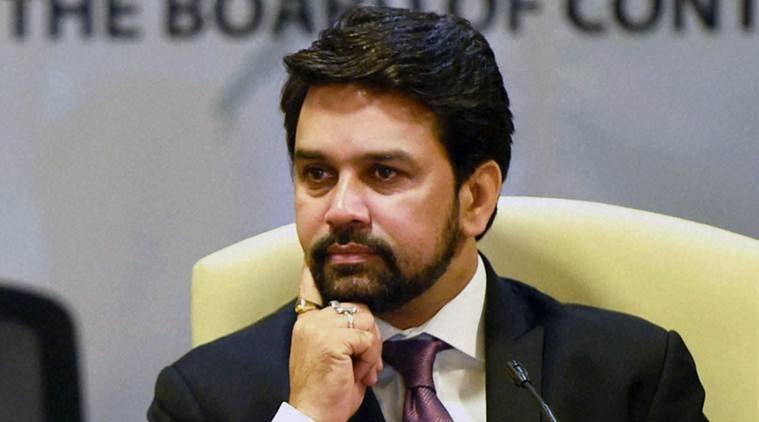 "India not having a representative (in those committees) is a humiliation for us. We will tell the ICC, 'either you amend this or we will decide what to do to protect India's cricket interests globally'. It could be anything. We may even not play the Champions Trophy. Better sense may prevail, and we may not reach that stage at all. But there are so many options."
That is some classic muscle-flexing right there!
In slightly ironic terms, Shirke also accused the ICC of being a 'dictator' in running the global sport.
Also consider that on the same day, the ICC withdrew its contentious proposal of having a 'Two-Tier' Test system following "vehement opposition" from the world's richest cricketing body with the support of Sri Lanka, Zimbabwe and Bangladesh.
So @ianuragthakur you can save cricket. Or you can be just another person who behaves selfishly with a game loved by billions. Your choice

— Jarrod Kimber (@ajarrodkimber) September 6, 2016
"The two-tier Test system proposal, which was supposed to come up for discussion during the two-day Chief Executives Committee (CEC) meeting in Dubaihas been taken off the table keeping in mind the objections raised by four members. The Iccwill now look afresh at the whole aspect," a source in the ICC told PTI.
BCCI President Anurag Thakur, who has been a vocal critic of this move terming it a detrimental and retrograde step for the financially weaker nations, welcomed the move.
"I am thankful to the members of the ICC who understood our viewpoint and agreed to take this proposal off the table. As one of the key stakeholders in world cricket, BCCI would continue to have an inclusive approach and ensure that everyone's interest and the growth of cricket isn't compromised," Thakur, who was at the forefront of the anti Two-Tier format, told PTI.
The Indian Board president said the growth and popularity of the game won't suffer because of the existing format.
"We want to grow the game and take it to new pastures and will not allow any step which can shrink the popularity and development of the game," said Thakur.