When a Bengali gives up his daily dose of fish, you know he means business. Pannalal Chatterjee and his wife Chaitali are leaving no stone unturned in preparation for their trip to the Brazil World Cup and this includes giving up on 'Maach'!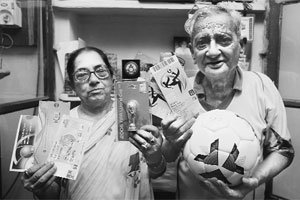 The 81-year-old and his 70-year-old wife are preparing for their 9 th World Cup excursion. They have attended every football World Cup since the 1982 edition in Spain. And no, they are not the wealthiest people around. Pannalal is a retired clerk of the Kolkata Port Trust and his monthly pension is just Rs 7,500. His wife sells sarees in her spare time. Having given up on fish, and sometimes even sleeping on a half-empty stomach, they are putting together enough to fund their trip to South America.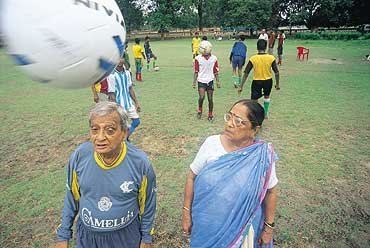 "Come what may, we have to be there even if it means having to go without fish for months and spending the least on our food. We have to save for each World Cup," says Pannalal.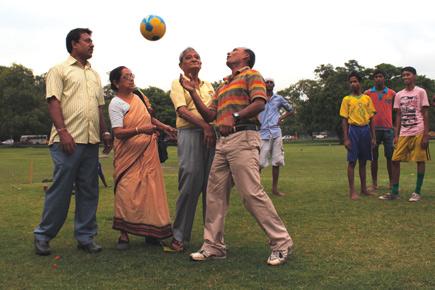 Seeing their passion, an organization called Club Seven is sponsoring their air fare. FIFA is providing them free accommodation in Brazil while Leather Sports Management is sponsoring their tickets for the quarterfinal. But the trip will still amount to Rs 5 lakhs for the couple.
"On our previous tours, we'd share a plate of food to cut down on expenses. This time, if we cannot arrange enough funds, we will carry muri, chire and other foodstuff. But come what may, we have to be there at the Mecca of football. Who knows if we'll even live till the next World Cup," Pannalal added.
Their trips have been memorable and the couple even had photos with legends like Maradona and Pele. For all their arguments, they are decided on one thing: Both will cheer for Brazil this summer.
Their passion and sacrifices should be an inspiration to everyone. Because at the end of the day, it all boils down to this… How badly do you want something in life?