When Sunil Chhetri's body twisted 30 yards away from goal, as his right foot wrapped around the ball in the sweetest of connections, little must he have known that he had launched Indian football into a space where it has never been.
That realisation must have come when he saw the net ripple – and heard the Kanteerava erupt in unison, unable to hold back an emotion that has not been experienced since the beginning of club football in the country.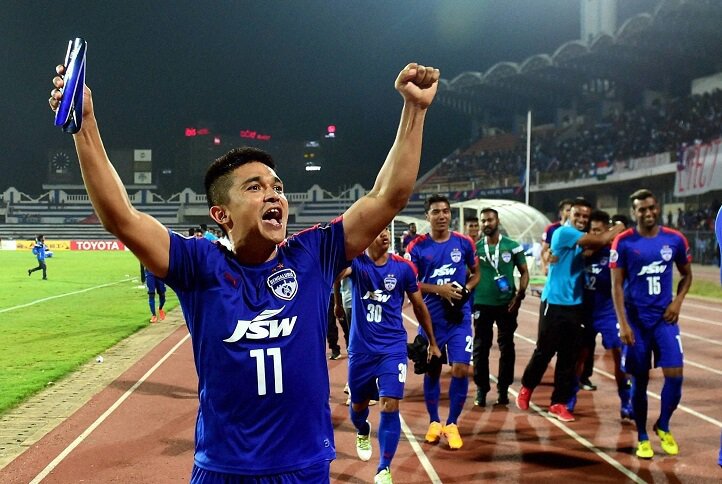 Bengaluru FC are in the AFC Cup final – the Asian equivalent of the Europa League, and they reached uncharted territory in the most convincing fashion, beating defending champs Johor Darul Ta'zim 4-2 on aggregate. Their most remarkable feat though, is not reaching the final itself, but representing a nation's dreams, hopes and achievements in the world's most popular sport.
So thank you Bengaluru FC, for taking an Indian club into an Asian final. Thank you, for showing Indian clubs can fight back from two losses in the group stage to rally back, and how.
Thank you for showing that Indians have it in them – two screamers, from Eugeneson Lyngdoh, and Sunil Chhetri, are not just proof of the raw technique we possess, but what it can be honed into if treated the right way.
The JSW-owned side proved that running a team professionally is what eventually matters – despite the troubles of the I-League, the refusal to release players for the first Indian Super League. It has to be lauded for giving teenagers the chance to succeed: teenagers Malswamzuala and Nishu Kumar just two examples of dozens who will be developed by the club.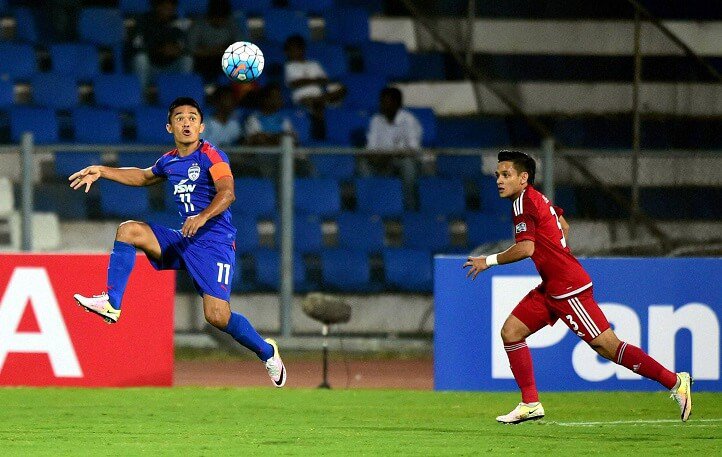 Bengaluru have shown, once more, and against the grain of cut-throat football, that giving a coach the chance to shape a club in his image is paramount. 
Former manager Ashley Westwood learnt from the best during his time at Manchester United, and was allowed to replicate the importance on fitness, diet, scouting, youth development and player retention, and while he moved on, he left a lasting blueprint for success. Former Barcelona assistant Alberto Roca has now taken over, and showed that if you're ready to follow a system, success is not far behind.
Thank you Bengaluru, for showing, through your letters to other clubs, that reaching the AFC Cup final was not just about you, but about the country – about allowing them to witness success in a sport which is not cricket.
Thank you for showing how much supporters matter – those banners and chants – the sheer support you muster, is not just a result of performances, but that of giving importance to the most important and most forgotten entity in team sport – the fan.
But most of all thank you Bengaluru, for shutting up those who thought Indian clubs cannot succeed in football. To use a slogan from Barack Obama's campaign – "Yes We Can."
Trophy or no trophy – this journey itself, is something that will matter in the long run – as an inspiration to thousands of Indian youngsters to adopt the beautiful game. That in itself, is an unparalleled achievement.