When it comes to celebrating sporting heroes, Indians have found it hard to move beyond cricket. Although we have started recognising other sports and athletes, this is a rather recent phenomenon. Up until a few years ago, not many players of sports other than cricket managed to make it big in India. 
However, Bhaichung Bhutia managed to change that for us. He is that one player, who made a mark in a game, that Indians found hard to love as much as cricket. He carved a special place for himself and in the annals of Indian football's history.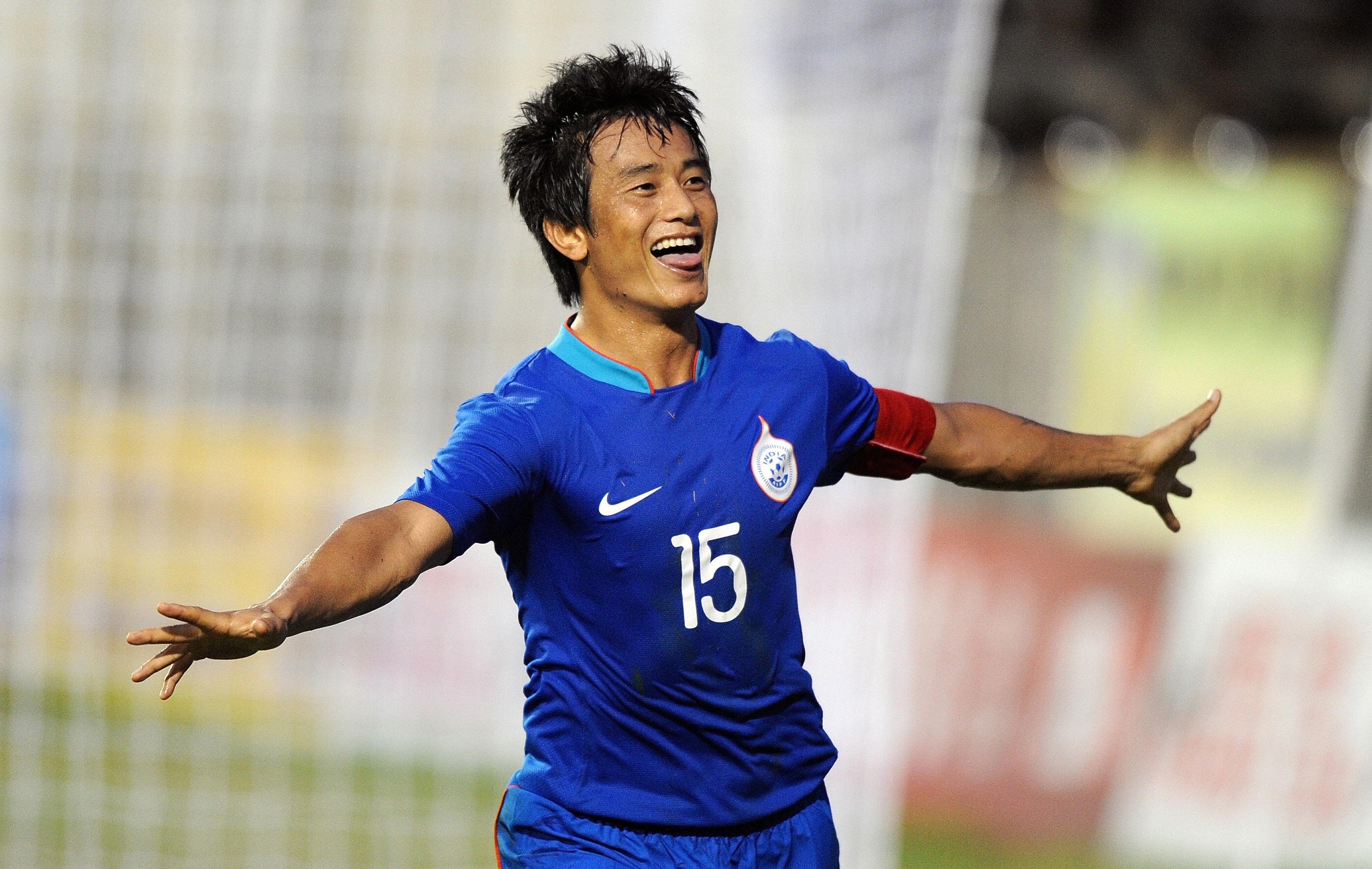 As he completes 41 years of his glorious life, it is a good time to discuss the legacy the Sikkimese Sniper left behind. 
Undoubtedly the most popular football player India has ever produced, at a time when the game had almost no following in India, he became the torchbearer Indian football needed in order to get recognition in the international arena.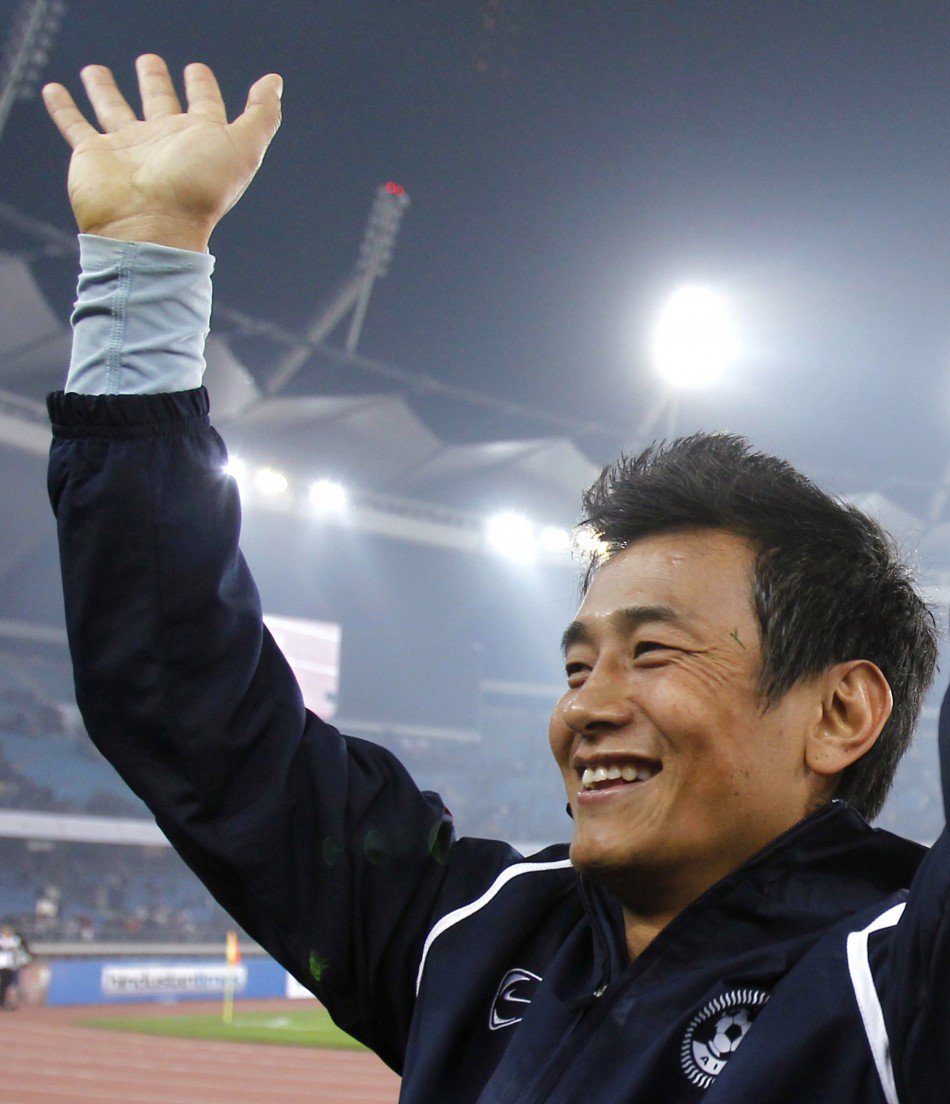 As you'd expect for a football star in India, things didn't come easily for Bhutia. Coming from a small village of Tinkitam in Sikkim, he didn't have the kind of support young footballers need, even by the relatively low standards you'd expect in India. But what he lacked in facilities, he made up for, with sheer hard work and determination. At the age of 9, he received a scholarship at the Tashi Namgyal Academy, Gangtok. He impressed everyone with his football there, including former India national Bhaskar Ganguly, and before he was out of school, he wore the prestigious East Bengal shirt.
But things were just beginning for Bhutia, who helped JCT Mills win the National Football league after he joined them in 1995, while also becoming their highest goalscorer. Returning to East Bengal in 1997, he created history by becoming the first player to score a hat-trick in the hotly contested derby against arch-rivals Mohun Bagan. He had many more club stints in India, Malaysia and Europe, where he became the first Indian to sign a contract with an English club when he entered into a 3-year deal with Bury FC.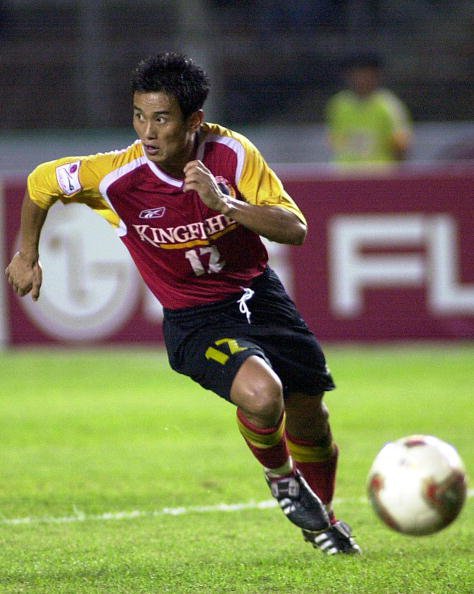 But it was for his country where he always shone the brightest. He was always at his best when playing for India, becoming the most capped player and also the top goalscorer for the country. He led the Indian team in arguably their most successful era post-independence, winning the SAFF Championships thrice, and also the AFC Challenge Cup in 2008, which enabled India to compete for the Asia Cup for the first time since 1984.
It would be unfair, though, to measure Bhaichung Bhutia's career only through his exploits on the football pitch and not talk about his contributions off it. Because he meant so much more to Indian football than just the goals he scored. For almost two decades, he was the poster boy of Indian football. 
Being the face of Indian football to the world, he rubbed shoulders with the likes of Zinedine Zidane, Michael Ballack, and Fabio Cannavaro when he played in a charity game for Africa in 2008.
He was the only footballer to have the kind of fan-following cricket stars do. He didn't even belong to traditional football centres in India like Kolkata or Kerala. He came from a quaint little village in Sikkim and rose to become Indian football's greatest superstar. And all this in an era before the tweets and status updates of social media or indeed even without a PR agency.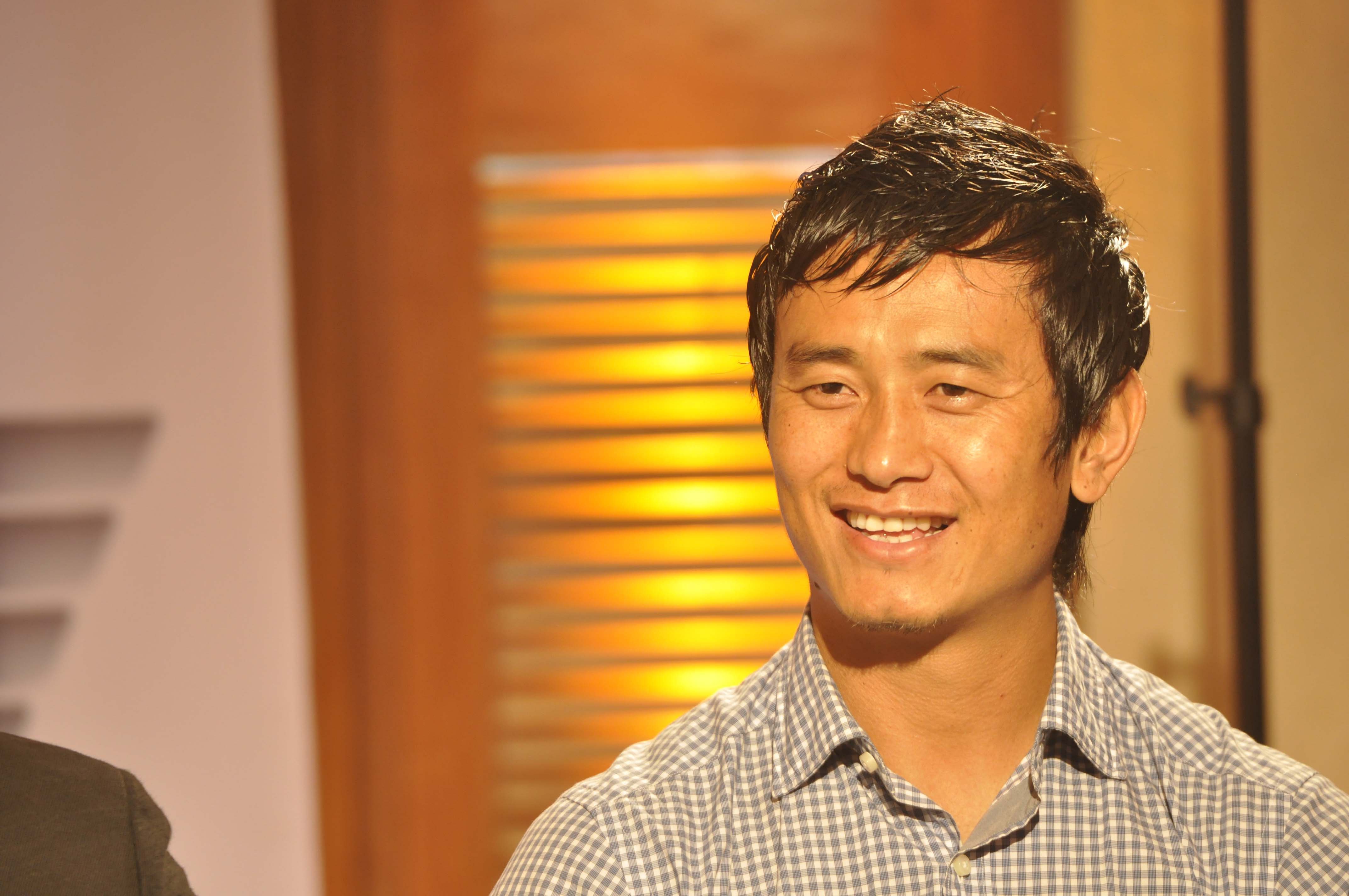 To all the kids in India who loved to play football but were concerned about the career prospects in the game, Bhutia was an inspiration. If weren't for the efforts and achievements of Bhaichung Bhutia, we may not have had players like Subrata Paul, Sunil Chhetri, Jeje Lalpekhlua or Gurpreet Singh Sandhu.
To the majority of his countrymen, Bhutia was synonymous with Indian football. Football fans in India would stay up late in the night to watch European football leagues and cheer for Manchester United and Real Madrid more than they would for East Bengal or Mohun Bagan, but Bhutia ensured that Indian football was not totally lost upon them.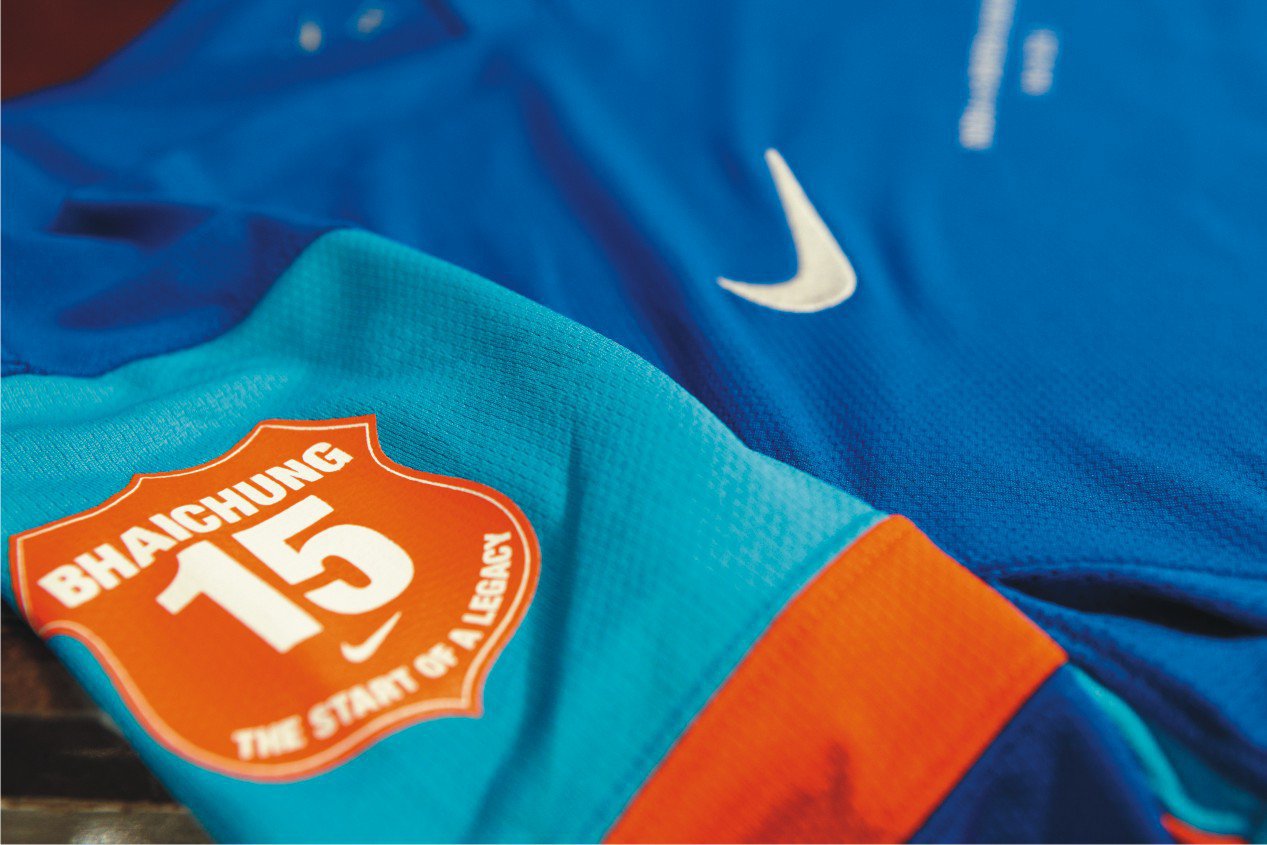 It was only fitting that he played his testimonial match against Bayern Munich, one of the biggest clubs in football. Even after he retired, his commitment towards Indian football was unquestionable. He worked as a manager with United Sikkim and also started a football school in Delhi, where about 30% of the students are children from the underprivileged sections of the society, who receive training from some of the best coaches in the world.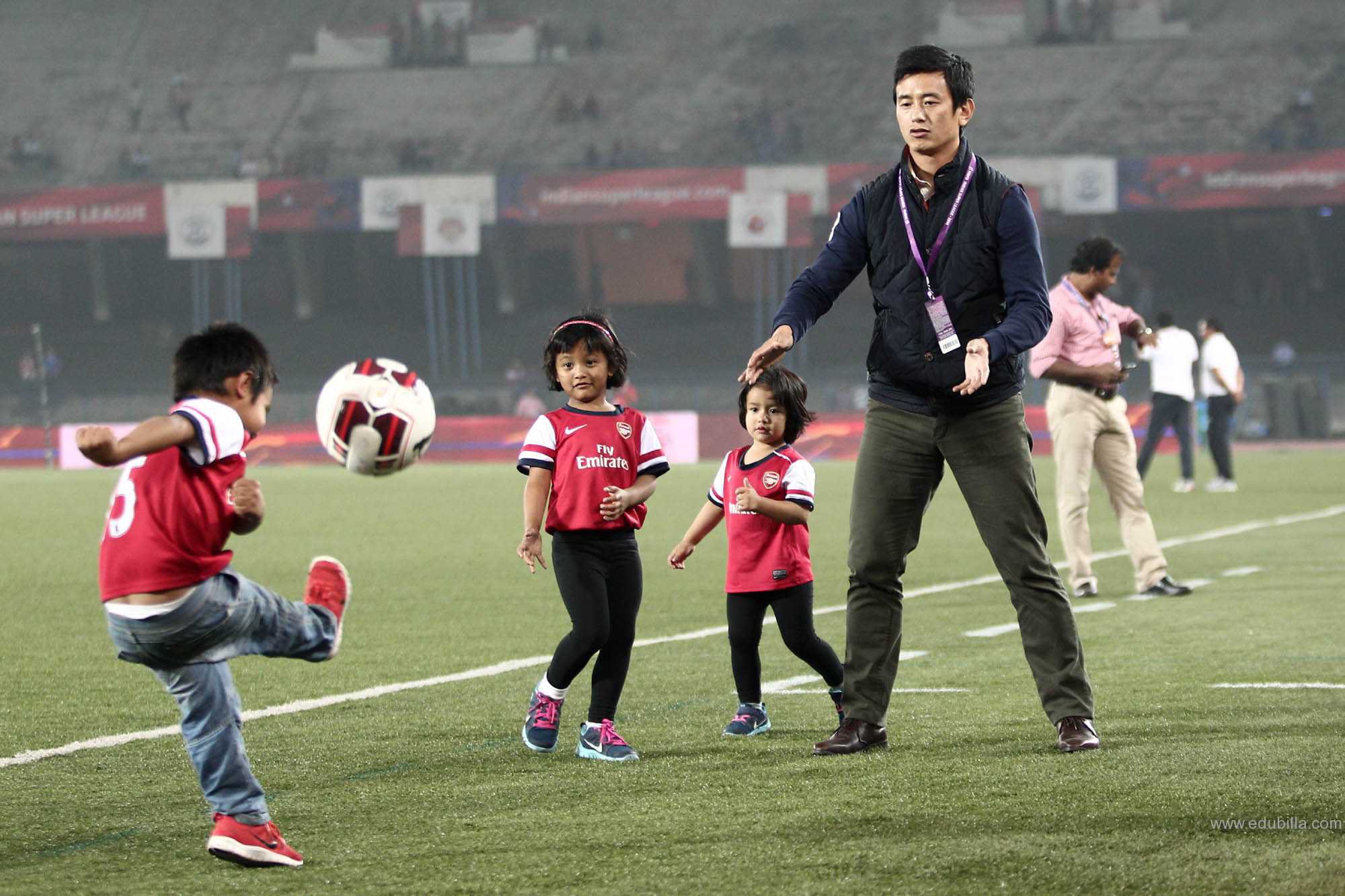 Football legend IM Vijayan correctly describes him as "God's gift to Indian football." For as long as he played, Bhaichung Bhutia was Indian football and Indian football was Bhaichung Bhutia.