It is said that when he went to a bar, he would count his peanuts and eat no more, no less. That is how immaculate he was, how precise he was. Bobby Moore was a true gentleman. Fit as a flea, always dressed sharply and a true leader. 
Perhaps being born during World War 2 evoked a different sense of patriotism in him. He had seen the tough life. But one thing remained constant. That dimpled smile under the blonde curls and the blue eyes, as if everything he did was normal. 
Be it winning a trophy in a junior league or the first and only World Cup title with England.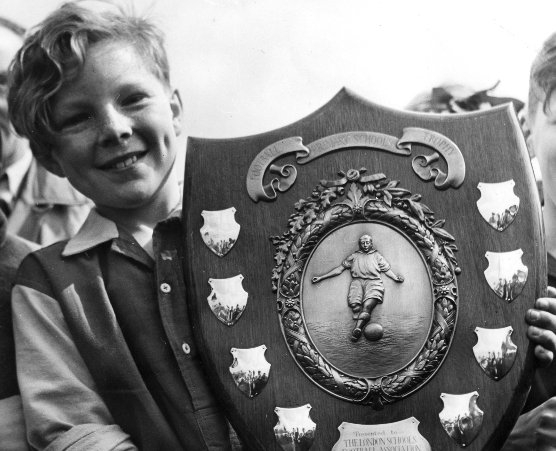 Bobby Moore started playing professional football at 17 and by 22, his performances with club & country saw him become the England captain. It was 1963. Bobby had a great life planned.
A groin injury forced him to go to the doctor in 1964. And he found out that he had testicular cancer. His pride took a hit and so did his plans. But the 23-year-old kept it under wraps and fought through it in solitude. An ankle injury nowadays keeps a player out for half a season, but Bobby was back on the field in 3 months.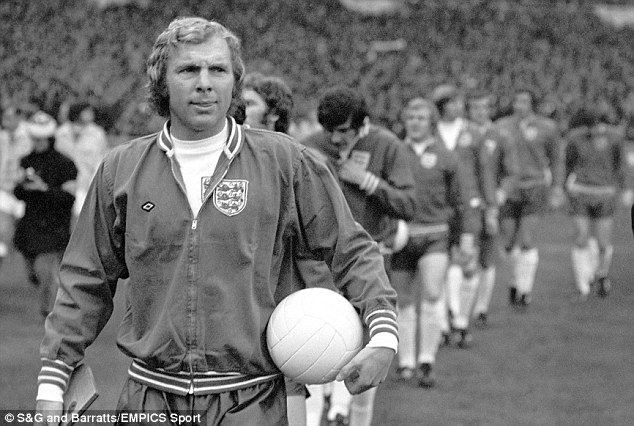 No one ever bothered questioning him, simply because he was Bobby Moore. He commanded that respect. 
18 months after the surgery, it was time for the World Cup. The Jules Rimet trophy arrived in England in 1966 and game after game, England defied the odds and reached the final. 
In the final, they were down by a goal to West Germany. But Moore rallied his troops. England fought back and scored two goals. In the final seconds, Germany scored to level the score. There was a clear handball which the referee missed and the game went to extra time.
It was the only time Moore ever lost his cool. England felt cheated. They had been moments away from the win. So their coach said something very simple yet inspiring- "You've already won the World Cup, go win it again."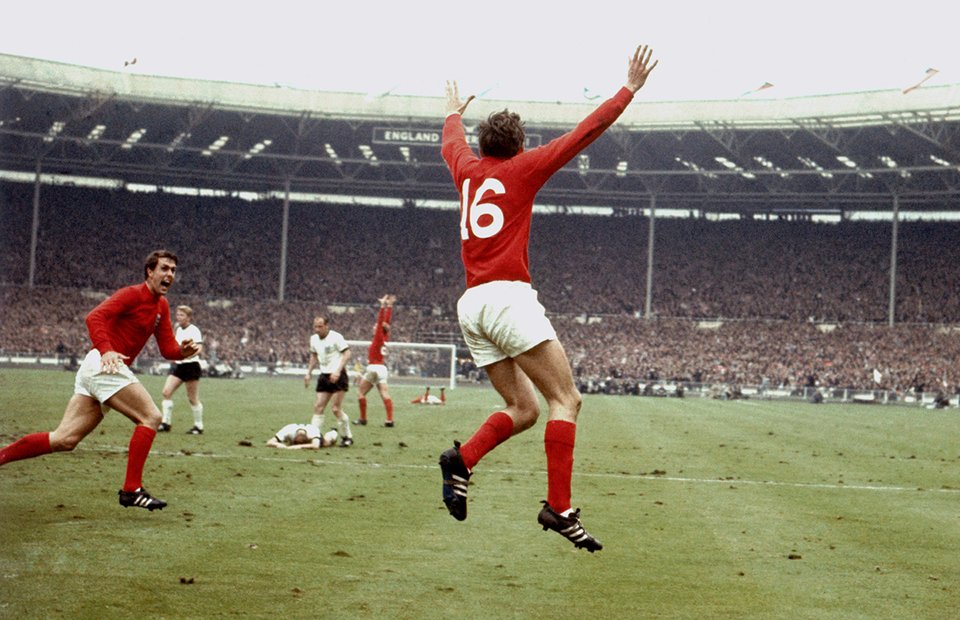 England scored their 3rd goal in extra time. 
Bobby's character however was defined in the final moments of the game. The Germans floated a ball into the box. Any defender would've whacked it up the field to run down the clock. But not Bobby. He chested it down in the box. It was outrageous; Germans all around him but he did not care. Composed as ever, he looked up, spotted striker Geoff Hurst up the field and lofted it to him.
Geoff ran towards the German goal, wanting to hit it as hard and as far as possible, above the goal into the crowd simply to waste time.But he mishit it, and it flew into the goal. 
England 4 Germany 2.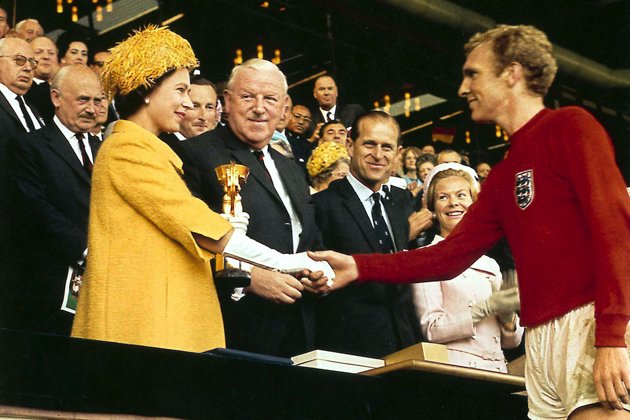 Bobby went up to the balcony at Wembley and noticed the Queen was wearing gloves. So he cleaned his hand on the velvet covers on the rails. He was a 25-year-old cancer survivor who had just won the grandest prize football had to offer, but even in that moment, etiquette mattered more to him.
On that afternoon of 30th July, 1966, Bobby Moore changed the image of a footballer. 
England were champions, and he wasn't just a working class hero. He had given football superstar status. But Bobby did not let any of it get to his head. He carried his stature with humility and grace, and football loved him for it.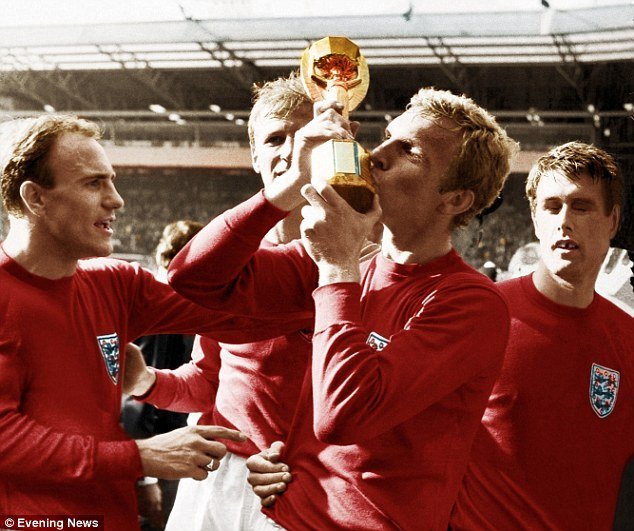 The next World Cup was in Mexico. A ploy to demoralise England saw Bobby being framed and taken to jail in Bogota, Colombia, on false charges of robbery. They had chosen the wrong guy to pick on.
His return to the pitch as though nothing had happened and immaculate performances earned the respect of the greatest player on the planet at that time, Pele. Because when Moore played the Brazilians, he did not let the Black Pearl shine.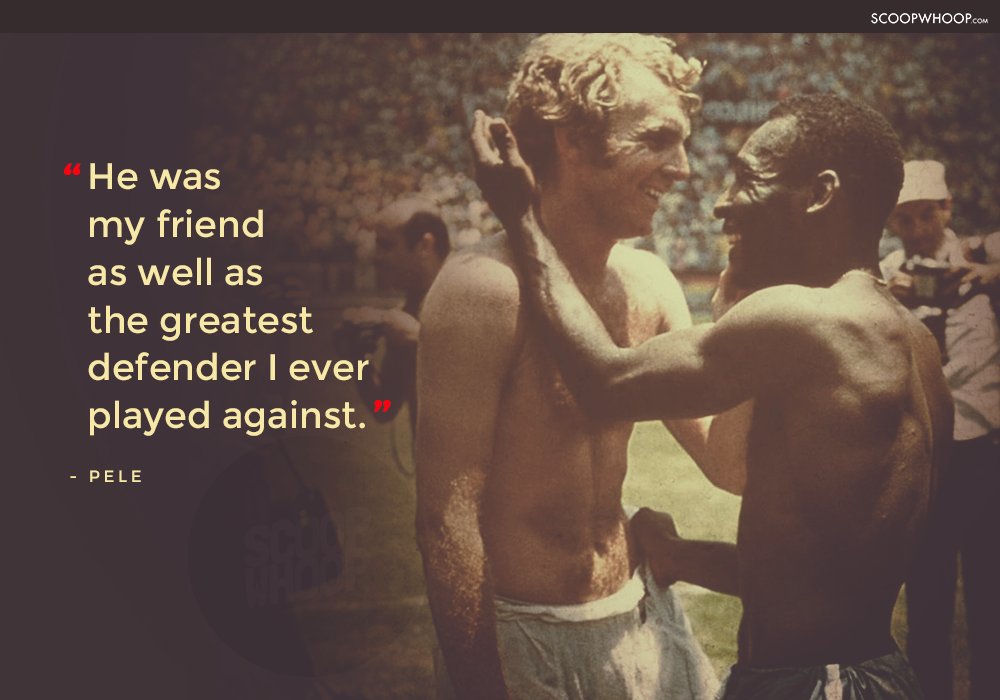 He gave his life to English football. But they perhaps let him down. Once the glorious 60s were over, Bobby was somewhat forgotten. The English Football Association, which should've used him as a role model, neglected him. He ended up being a radio commentator. Statues came years after he died and recognition was belated. 
Life was unkind to him. The cancer returned. But Moore was no stranger to obstacles. Born during the war, beating cancer once, surviving a Colombian jail, fighting through tumbling finances. He remained how he had always been. Strong, polite and calm.
His wife Tina's words right after the 1966 World Cup sum him up the best: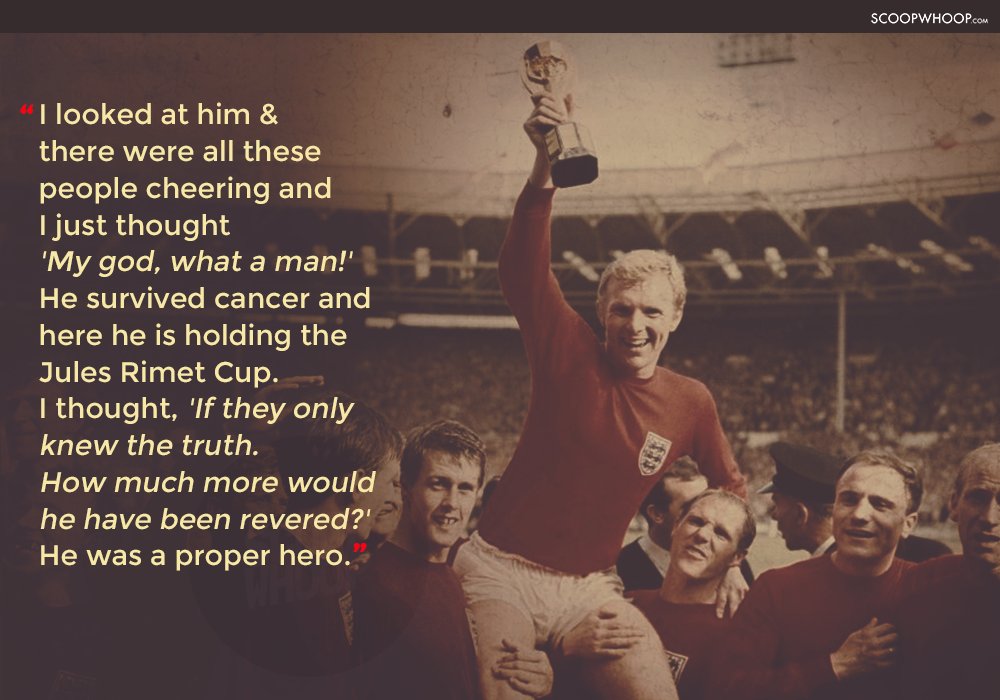 English football may have ignored him, but one week before his death, Bobby Moore was at Wembley, doing radio commentary. For him, that was home and he was there one last time to say goodbye, wearing a hat, holding a mic. 
He did not want to draw attention. Like always, the spotlight had to be on football. England won and Moore quietly left the stadium. Because to him, it was always about his country, it was always about football. 
Aged 51, on the 24th of February, 1993, Bobby Moore breathed his last.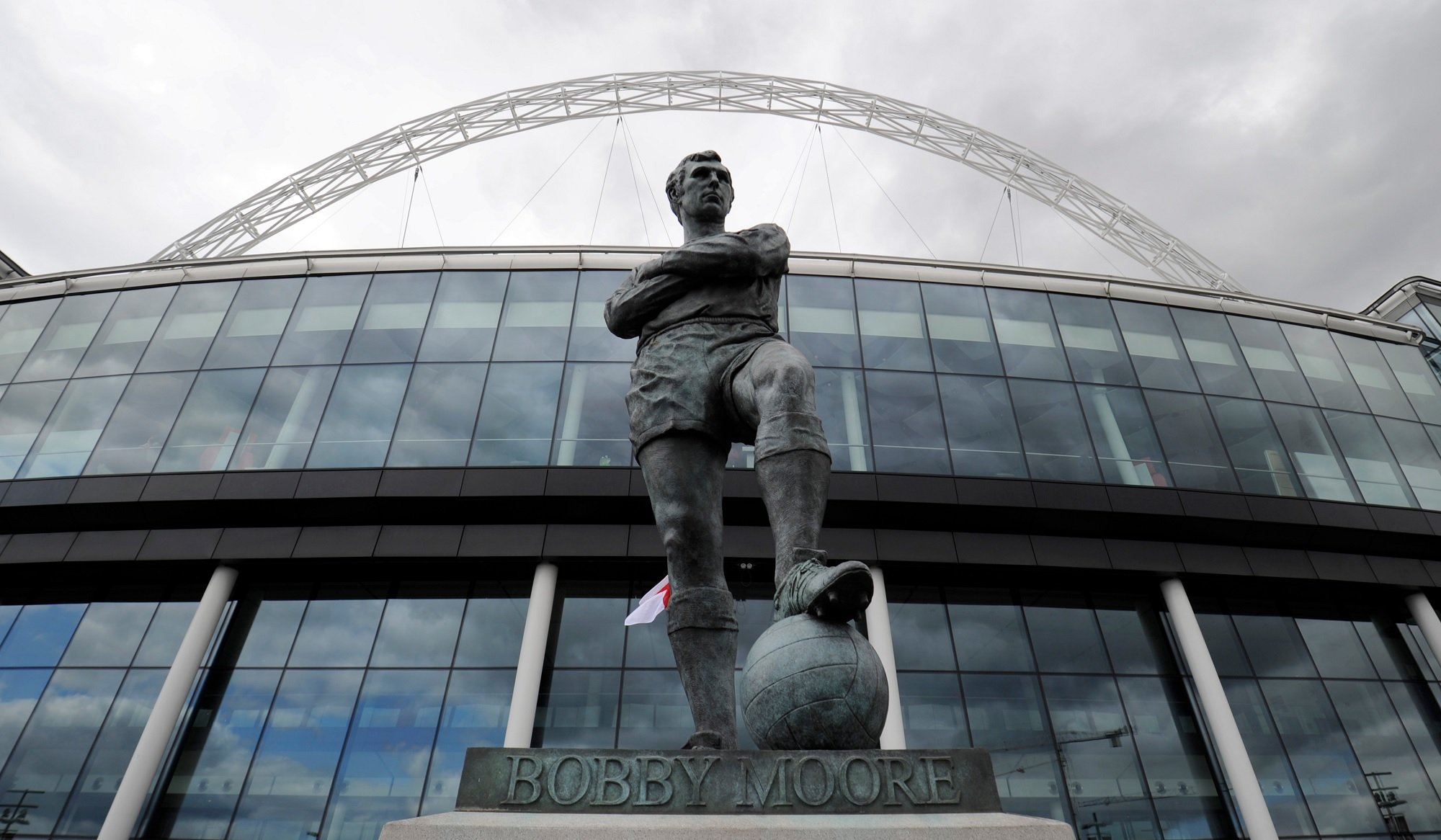 He remains the only World Cup winning captain for England. The statue outside Wembley is the perfect tribute. Bobby looking over footballers and fans, like a leader, as they walk down the Wembley Way. 
"Immaculate footballer. Imperial defender. Immortal hero of 1966. National Treasure. Master of Wembley. Lord of the game. Captain extraordinary. Gentleman of all time"