Rohan Bopanna and debutant N Sriram Balaji were clinical in routing their rivals as India sealed the Davis Cup Asia/Oceania Group I tie against Uzbekistan by taking an unassailable 3-0 lead on Saturday in Bengaluru. Bopanna and Balaji defeated the Uzbek pair of Farrukh Dustov and Sanjar Fayziev 6-2 6-4 6-1 in the doubles rubber at the KSLTA stadium.
And after the win, Bopanna took a not-so-subtle dig at veteran Leander Paes.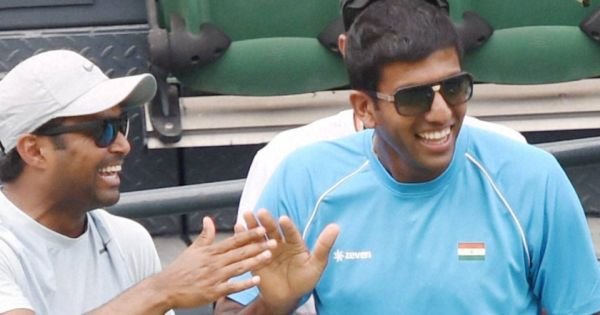 Bopanna, preferred over veteran Leander Paes by non-playing captain Mahesh Bhupathi, insisted that practicing together with N Sriram Balaji for a week made a huge "difference" as they sealed the Davis Cup tie for India with an easy win.
Bopanna and Balaji outclassed the Uzbek pair of Farrukh Dustov and Sanjar Fayziev in straight sets as India took an unassailable 3-0 lead in the tie.
"For the last one week, we all have been practicing together. I think that makes a difference. It does not matter how many times the partners have played together in various tournaments but they need to be practising together before any event. Playing together always builds camaraderie," Bopanna told reporters.
Apparently Bopanna was referring to Paes reaching the Rio Olympics venue just a day before their doubles campaign was to start. Bopanna had also made it clear that his game was not compatible with Paes' but AITA had still made them a team for the Olympics. They crashed out in the first round. 
Ramkumar Ramanathan and debutant Prajnesh Gunneswaran had handed India a comfortable 2-0 lead yesterday by winning the their singles against Temur Ismailov and Fayziev respectively.
India have qualified for the World Group Play-offs, to be held in September and their next opponents will be known later.