The Cricket Advisory Committee (CAC), comprising Sachin Tendulkar, Sourav Ganguly and VVS Laxman,has asked head coach Anil Kumble and skipper Virat Kohli to bury their differences in the interest of Indian cricket.
The members of the BCCI committee are now focused on brokering a peace deal between the coach and the captain. According to a report in the Times of India, the head coach's announcement for the coming two years could happen before or in the middle of West Indies tour, if Kumble and Kohli manage to reach an understanding. 
"Both Virat and Kumble were spoken to by the CAC members and both have to agree on certain things. Perhaps, Kumble would have to take a little step back if he wants to continue as a coach," a source told TOI.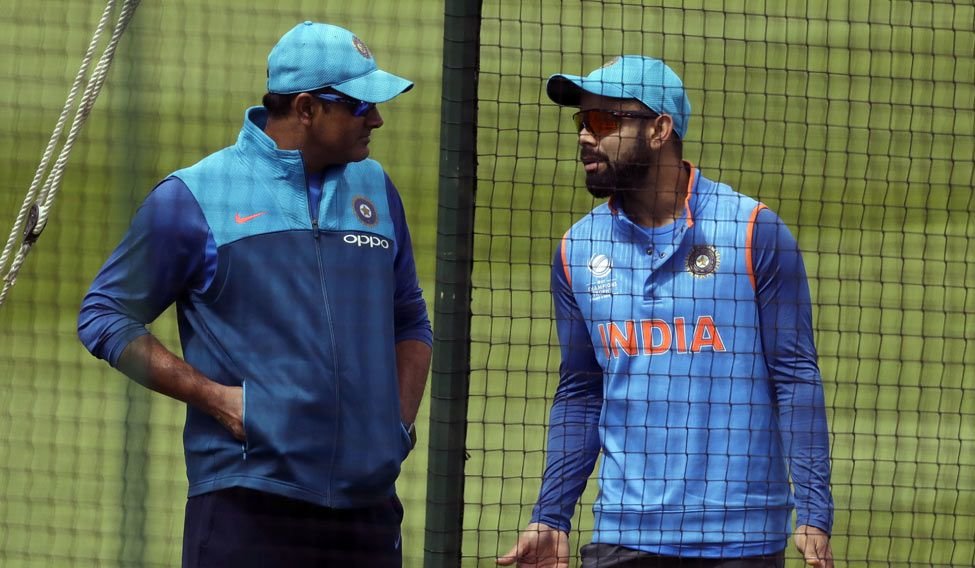 The publication also reports that delay in announcement till July could mean end of Kumble's tenure with the 'Men in Blue'.
Committee of Administrators (COA) chairman.Vinod Rai, had earlier said that CAC will decide the next head coach and Kumble will remain in-charge for the tour of West Indies subject to his acceptance.
"Coach selection has been entrusted to the CAC which selected Anil Kumble last year for a one-year contract. Now the process has to be followed. But since the process has been delayed, Kumble, subject to his accepting, will be there for the West Indies tour," Rai said.
India will play five ODIs and one T20I in West Indies.