There aren't too many world wonders. Some cities/countries are lucky to have even one. But Paris has two. One is the Eiffel Tower, rooted there forever. The other arrives once a year – Rafa on clay. 
Just like the other wonders, he has an everlasting impact on visitors and watchers alike. A cannon for a left hand, coupled with pumaesque pace and reflexes. That orange sand is his jungle. He does not just play out there, he fights, he battles, he survives and he conquers. There's something very 'Spartan' about Rafael Nadal Parera.
His win percentage on clay was 91.6% before he started this year's Roland Garros. He has progressed to the final without losing a single set. He has collected a total of 9 French Open titles till now. Just to prove the outrageousness of this record and to put things into context, Bjorn Borg is the only player close to him in open-era tennis, with 6 titles, and he retired 24 years ago.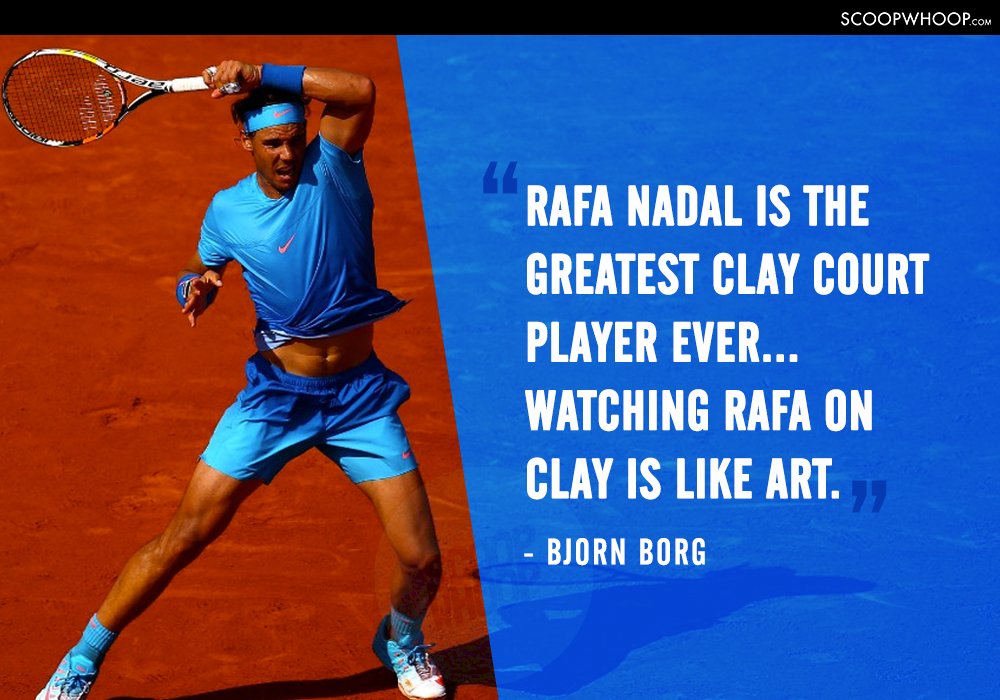 It's a milestone set so high up on the mountains that it's very unlikely that any living soul would tread there. Rafa alone found the route, Rafa alone conquered. But there needs to be a tenth title. To cement his flag on the mountain top. One that'll flutter for generations to come. It will be heartbreaking if he does not reach there. It's one of those things in life that will remain incomplete and nag you forever because of that unfilled void.
The left-handed genius has won the Monte-Carlo Masters and the Barcelona Open 10 times each, both are records he completed earlier this year. But this is different. This is the Roland Garros… The French Open. It is THE clay court title.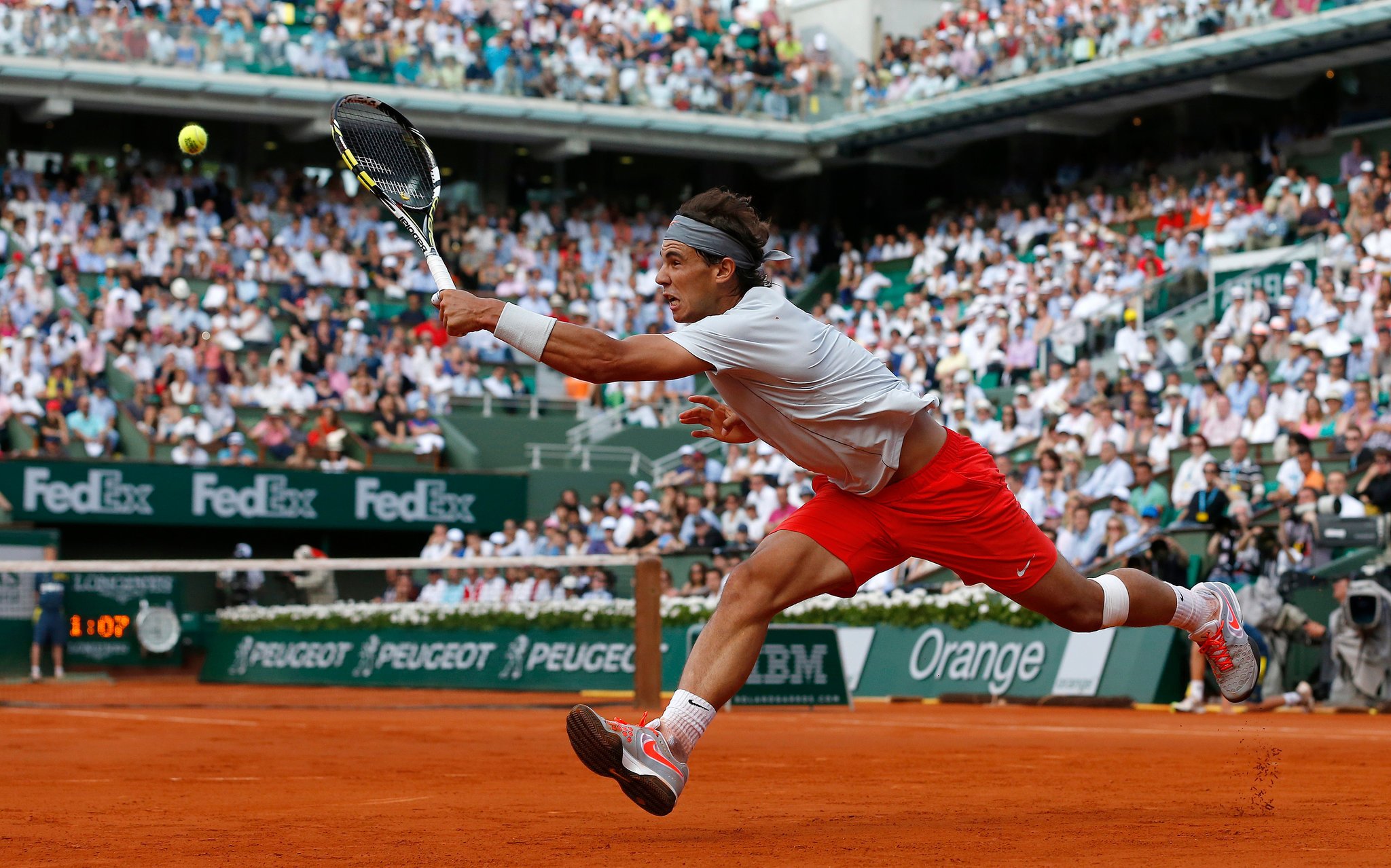 He has been great with comebacks. And at 31 years old, every match is like a comeback. He knows he will be tested. There's no way around it. The amount of injuries he has been through fighting for every single point was bound to pile up and come back to haunt him. But he plays through the pain. And when he's on clay, Rafael Nadal is magic.
Dominic Thiem had beaten the defending champion, Novak Djokovic, in straight sets and set up a semi-final match versus Rafa. Thiem is no pushover. Not by a long mile. He was eyeing that title, but Rafa is on his way to making history. You don't stop a dream like that. 
It's like he's in a rush to get to the final so he can put on a show for us all. The semi-final was a testament of that. He decimated Thiem. A straight-set victory without losing a single game in the final set (6-3, 6-4, 6-0). It was unparalleled domination.
Destiny beckons. And Rafa will be ready, headband tied, wrist bands in place and the soles of his shoes ready to turn orange, to solidify his already-cemented legacy.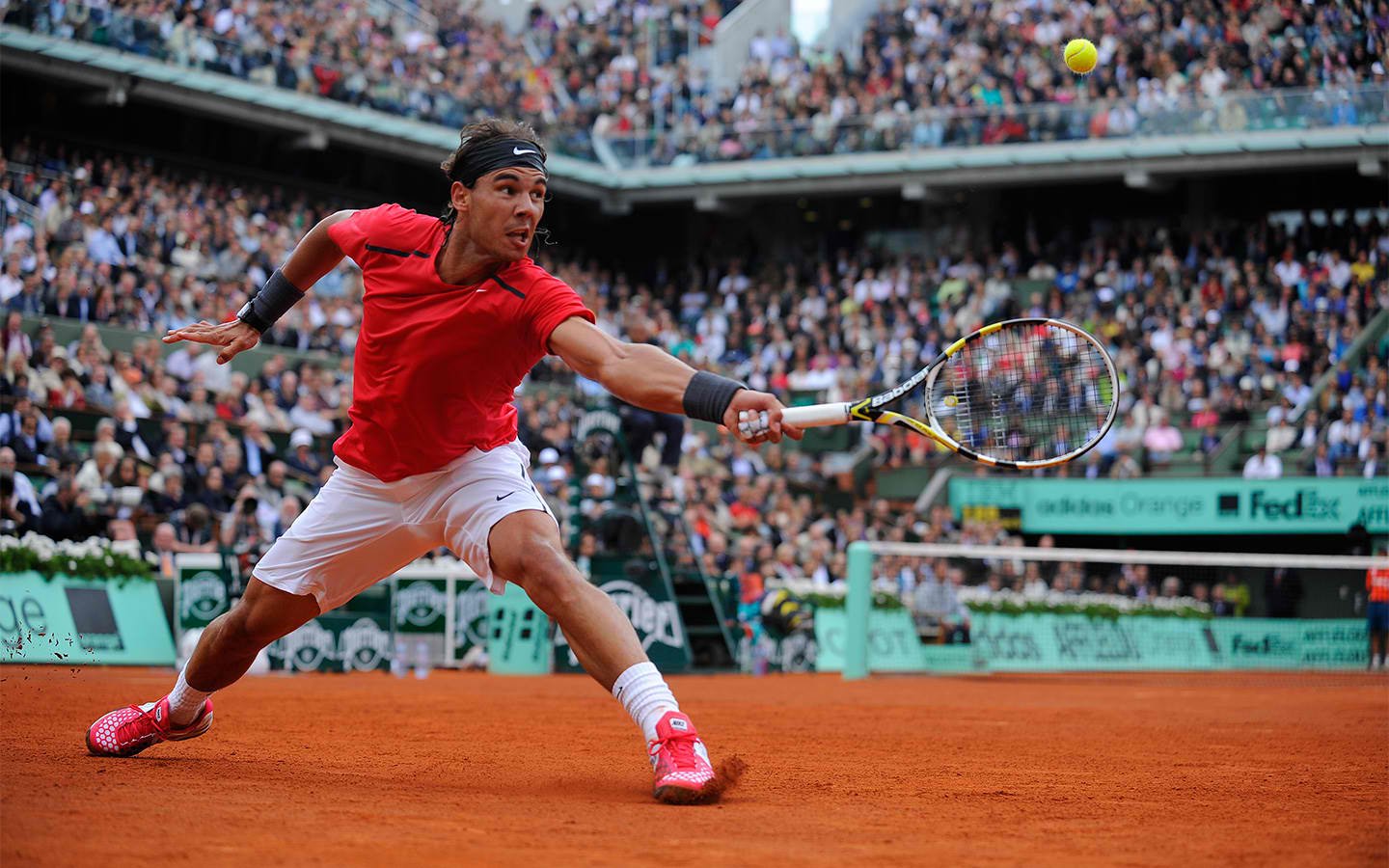 Performing at this level in your prime is one thing; doing it as the lights dim is the mark of untouchable greatness.
Right now it's all about Rafa. For the sake of tennis and all that is meant to be inevitable in the universe, Nadal needs to win this as well. It's the right thing. Because we bleed red, he bleeds orange. 
His cabinet must be filled with trophies, but this one will shine brightest. 'La Decima', as his people call it, will be the ultimate salute to his legacy. 
Years ago, there was a man named Thomas Muster. Not many of us know of him. But he too had a similar legacy. He too was called the 'King of Clay' in his prime. He was world number 1, won a French Open and ruled clay in the 90s. And he gladly gave up the crown when he watched the great Spanish Bull in full pelt.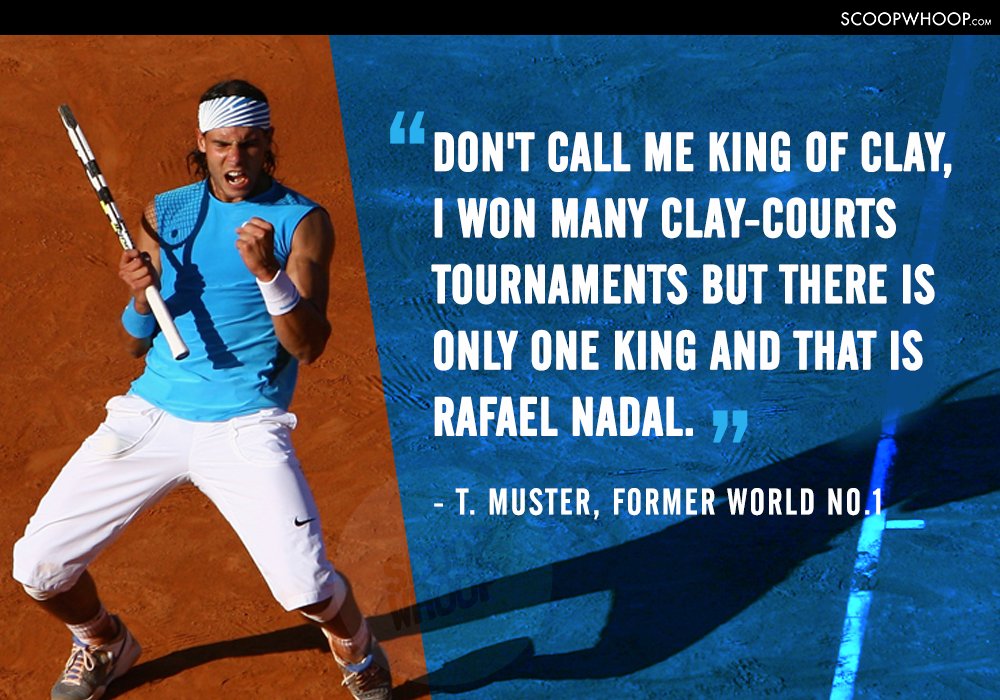 We don't talk about Muster anymore, but we'll always talk about Nadal and we will always remember his reign as the king of the orange surface. But that's a throne where others, like Thomas, have sat as well. 
If Rafa wins though, he will go above and beyond the throne. And we will forever remember that night in Paris when King Rafa became the untouchable 'God of Clay'.