USA cut defending champions Japan to shreds in the FIFA Women's World Cup final, beating them 5-2 in Vancouver, Canada, on Sunday night. Midfielder Carli Lloyd annihilated the Asian opponents with a hat-trick inside just 16 minutes!
The last of the three goals was a stunner from the half-way line. Here, check it out:
Here are the other two goals she scored:
Carli Lloyd's 16 minute hattrick! Congratulations #USA pic.twitter.com/bESWLMD0a4

— Football Vines (@FootballVines) July 6, 2015
This was the first-ever hat-trick in a women's final and deservedly, Carli won the Golden Ball, awarded to the player of the tournament.
Here's @RUWSoccer alum @CarliLloyd receiving the Golden Ball as the World Cup's top player. #gocaRli pic.twitter.com/t0nvM1L6BM

— Rutgers Athletics (@RUAthletics) July 6, 2015
The 16-minute hat-trick propelled USA to their first World Cup in 16 years. After 1991 and 1999, this is the third time that USA are winning the title.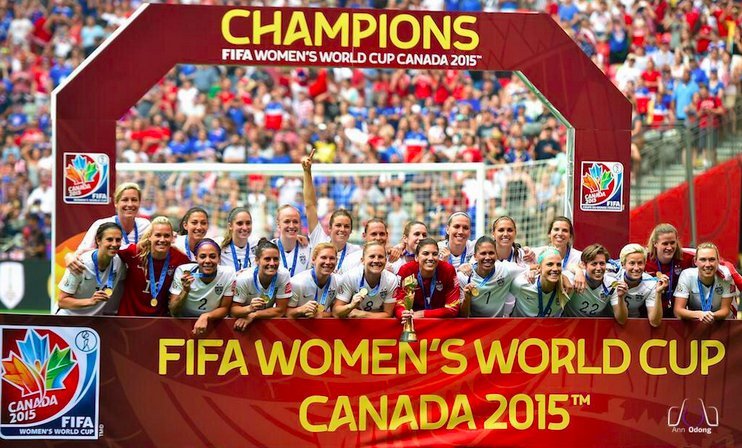 Source: ◭LƎX S◭N ɔ H3Z
Messi who?