The who's who of the country gathered under one roof to watch the special screening of legendary cricketer Sachin Tendulkar's biopic — 'Sachin: A Billion Dreams'.
The grand premiere of the biopic was organised here last evening with a galaxy of Bollywood stars and the entire Indian cricket team attending the event, besides Tendulkar's close friends and family members.
Reliance Industries chief Mukesh Ambani and Nita Ambani were also in attendance.
Among the personalities from the B-Town, the legendary Asha Bhonsle and Amitabh Bachchan graced the occasion, apart from the likes of Aamir Khan, Shahrukh Khan, Anil Kapoor, Aishwarya Rai, Abhishek Bachchan, Sushant Singh Raput, Anushka Sharma, John Abraham, Aditi Rao Hydari, A R Rahman, Sonu Nigam, Gulshan Grover, Kabir Khan, Mini Mathur and Kriti Sanon.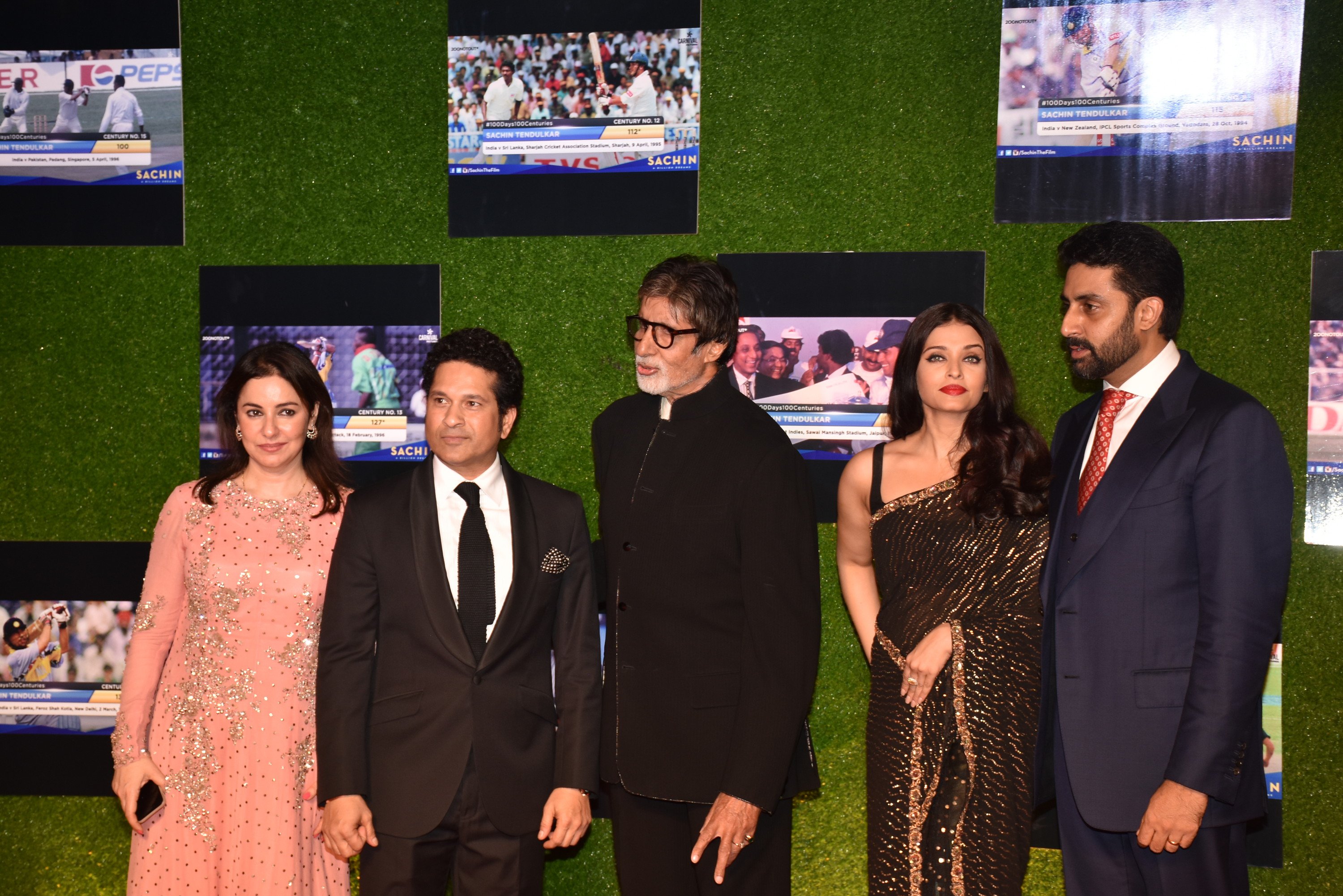 BCCI CEO Rahul Johri, former board president Anurag Thakur and AIFF chief Praful Patel were also present.
Tendulkar's children — Sara and Arjun — and his brother Ajit Tendulkar were by his side.
His coach Ramakant Achrekar was also a part of the evening.
Even Sudhir Kumar, one of Tendulkar's biggest fans, was there, waving the national flag with his body painted in tri-colour.
Another cricket legend and a former teammate, Mahendra Singh Dhoni, said it was fantastic to watch the biopic as it was made from Tendulkar's point of view.
"Sachin A Billion Dreams is fantastic. It is quite different from what all of us are used to watching. It's Sachin's side of the story and what he felt at different instances throughout his career.
"The movie speaks about what he went through, what were his challenges and it was interesting to get the comments from people close to him, people who watched him over a period and the family members and close friends," said Dhoni.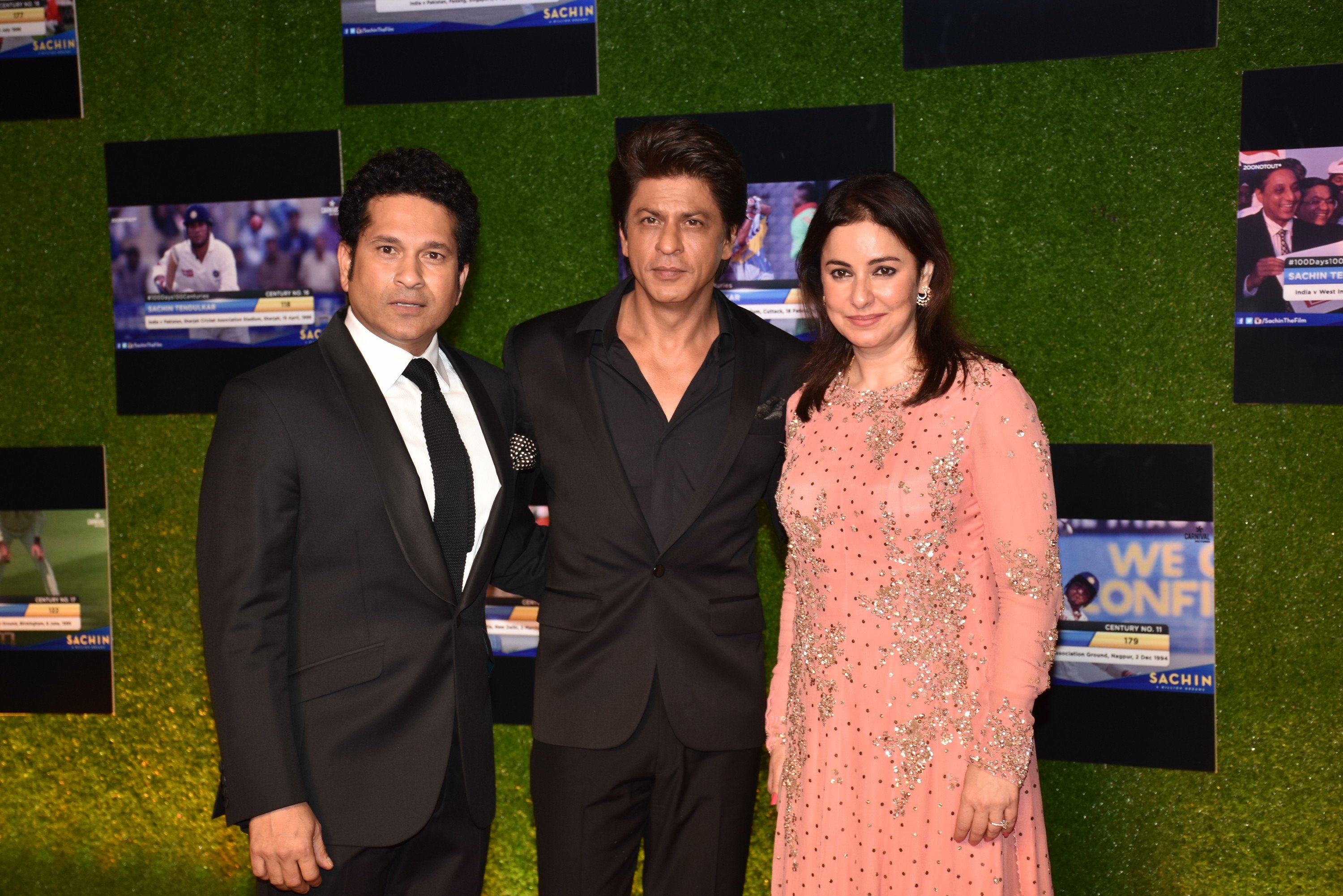 He said it was "nice to see Anjali bhabhi speaking" on what Tendulkar thought about all the different things.
"What to die for are the family videos because that is certainly what I miss because I don't have lot of family videos. There were quite a few videos where Paaji (Tendulkar) is playing with the kids, moments with Anjali bhabhi and his parents," said Dhoni.
"It was very inspiring and you can also see how India changed from when he made his debut to when he retired. There are lot of things that are very inspiring that is there for youngsters to see."
Nita Ambani, who is the co-owner of IPL franchise Mumbai Indians, said she got "so emotional" after watching the movie.
"I am a huge fan of Sachin and this movie made us understand the struggles and hard work behind making of Sachin Tendulkar. I am full of admiration for what he has achieved in this life time. Congratulations Sachin!," said Nita.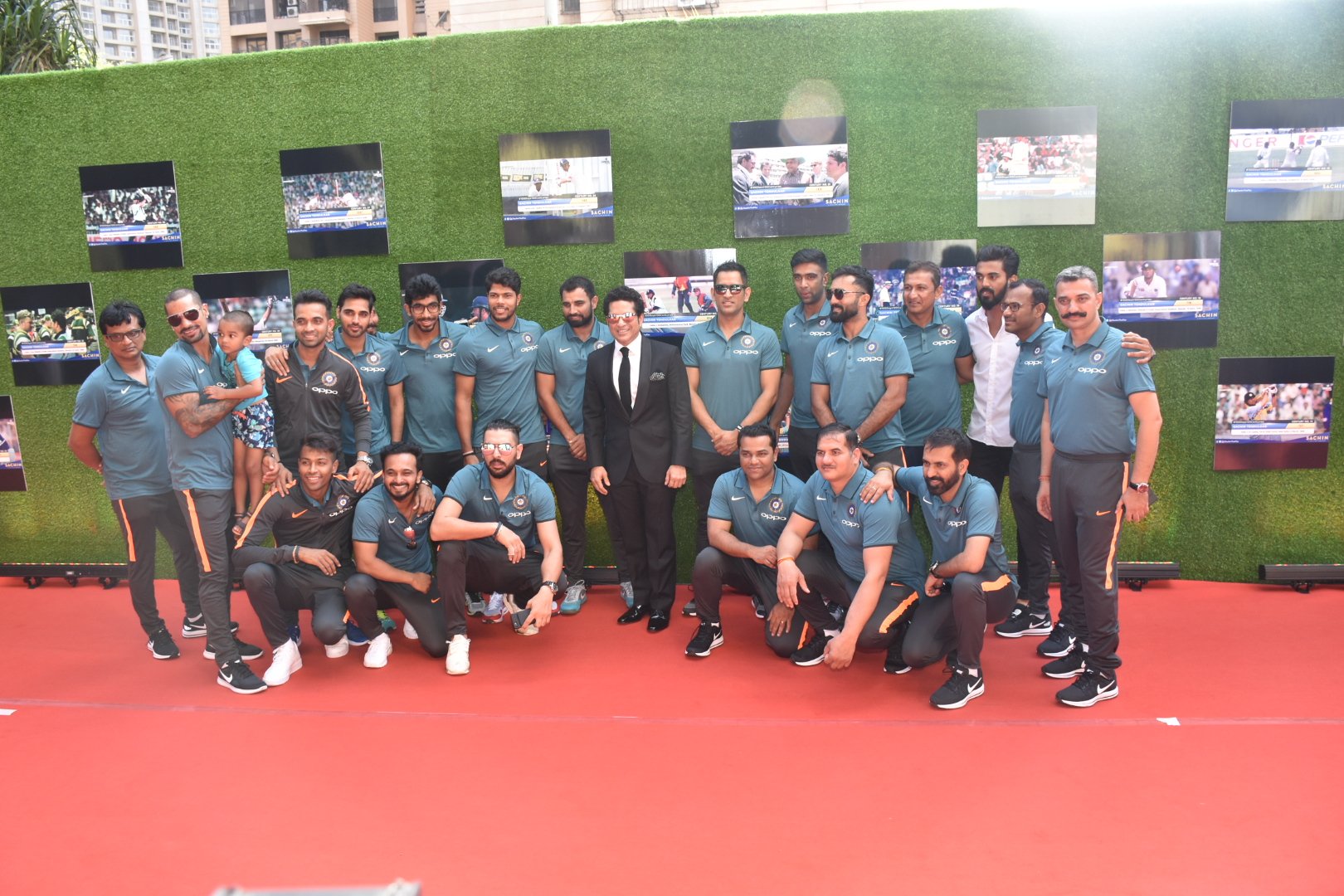 Amitabh Bachchan said it was a "fantastic film".
"I was telling Sachin, this film should be shown to every individual in the country, it should be shown in every school, not just because we are so proud of Sachin, but how proud he has made the country. I am so glad this movie was made.
"We all know about the life of Sachin but what the film has done is show how somebody from very humble beginning can put up a fight and make this country so proud and I feel just so happy," said Sr Bachchan.
Tendulkar's daughter Sara understood the magnitude of her father's achievements only after watching the film.
"Growing up I never really understood the magnitude of the personality that is Sachin Tendulkar. For me he was always my father and it was just simple," said Sara.
"After watching the movie it has made me truly understand what everyone else thinks of him and respects him. My favourite part of the movie where they speak about my parents meeting and the whole romance which I think is cute and also their wedding scene is really nice," she added.
Feature Image: ScoopWhoop