A few hours before facing Manchester United, Chelsea announced that their number one goalkeeper Thibaut Courtois would miss the match due to injury.
What ensued was Chelsea losing the match 2-0, with second choice Asmir Begovic in goal. And while Begovic wasn't at fault for both the goals Chelsea conceded, the presence of a goalkeeper like Courtois cannot be discounted in being a difference-maker between two teams.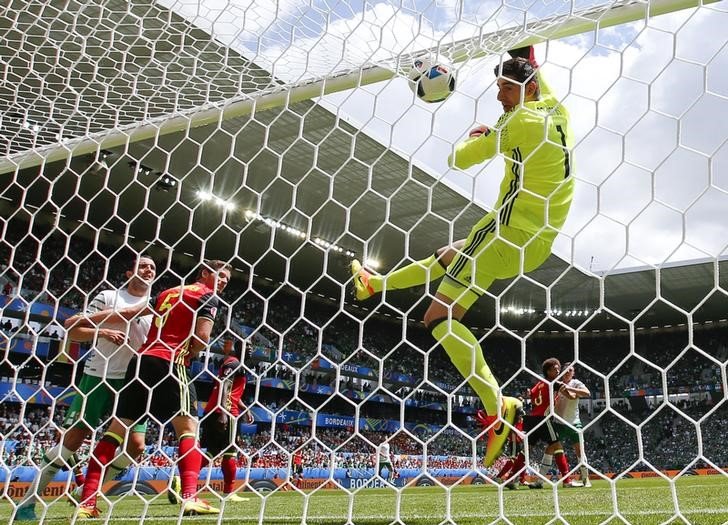 Especially when it turns out that he was injured during a promotional basketball shoot with the NBA on Tuesday (11th April). 
"The basketball was organised by the club and was filmed as part of their commercial duties with the NBA. Courtois, who was taking part along with team-mates including Asmir Begovic – who replaced him against United – Nemanja Matic, Marcos Alonso and Nathan Ake, landed awkwardly after he jumped to catch a basketball," a Telegraph report read.
Chelsea manager Antonio Conte was asked after the game whether that was the real reason for the Belgian's absence, but he refused to go into details.
"I think after a defeat it's not right to go into this situation. Courtois had an injury during the week and then for this reason he wasn't available," he said.
Courtois is a basketball fan, which is why it probably made sense to have him in a promo shoot with the NBA – but it's still foolish for the club to let them participate in such activities so close to a big game like the one against Manchester United.
Chelsea's loss means their lead at the top of the Premier League table is now just 4 points.
Feature image source: Reuters