There have been many takeaways from India's tour Down Under, but possibly the biggest is realising the importance of Cheteshwar Pujara.
With 3 centuries in 4 matches, Pujara has broken many records, including the most number of deliveries faced by a visiting batsman in Australia.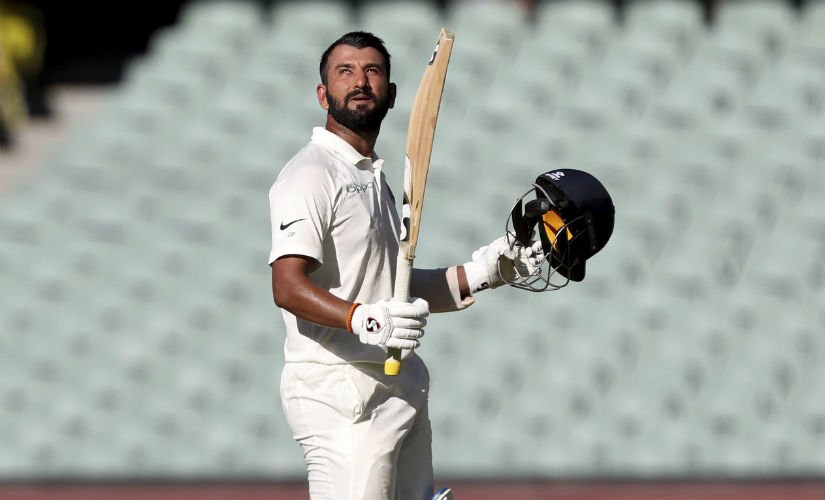 While on the field he is serious and focused, Pujara was his most candid self in the latest interview released by the BCCI. 
Once Pujara comes on the crease, it's really tough to get rid of him. Naturally, he has become a nightmare for bowlers, giving birth to this GoT reference that his teammates have started using.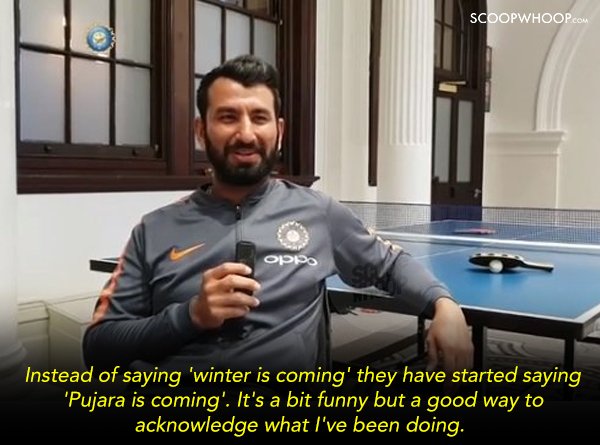 He knows that most bowlers get tired of bowling to him.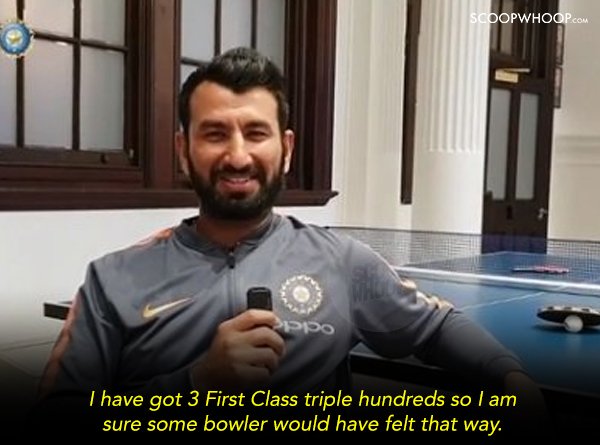 And that sometimes, he tests their skills…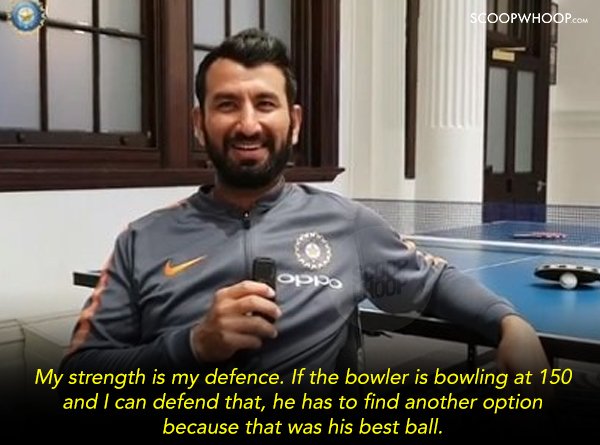 However, would he pay to watch himself bat? Most likely not.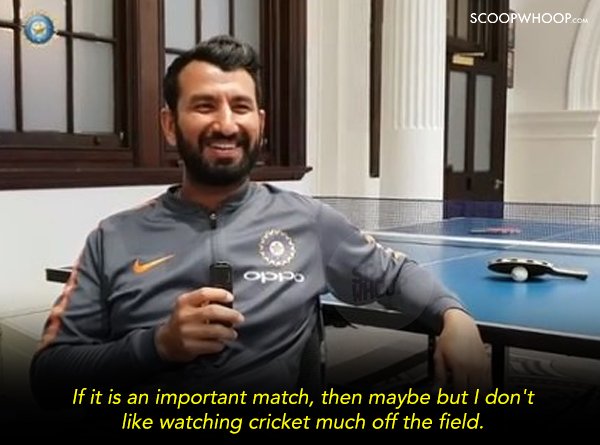 After those long hours on the crease, Pujara likes to unwind by playing FIFA and he takes it very, very seriously.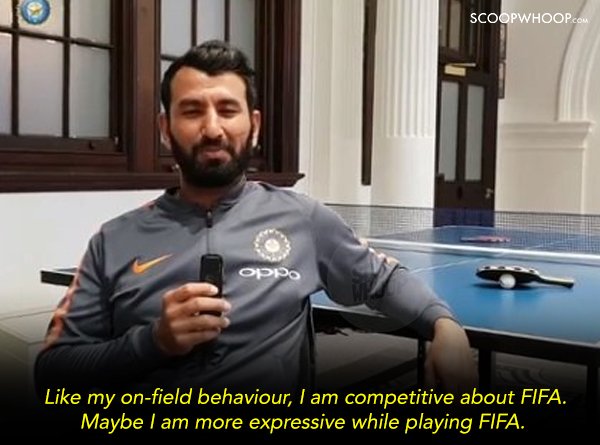 When asked what kind of delivery he would go for if he were a bowler, Pujara had an interesting take.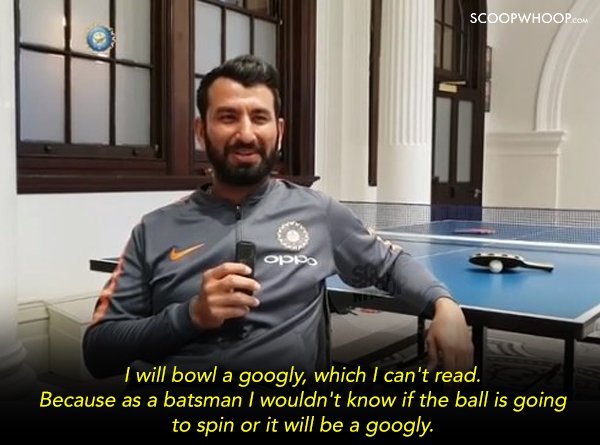 He ended the interview by saying that nothing shows a batsman's character like Test cricket and he'd want to be a Test player even in next birth, if the format exists at that time.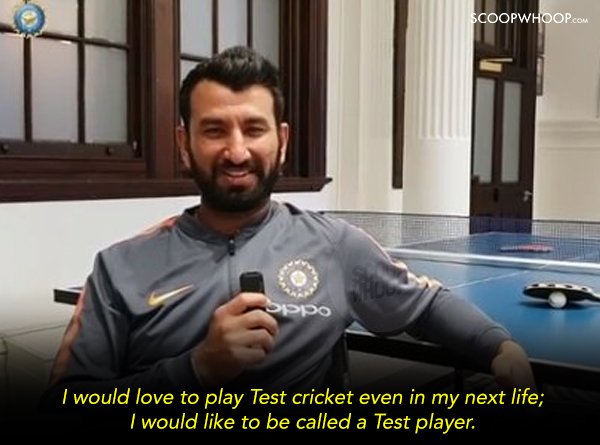 You can watch the complete interview, here.
This series has been a treat and watching Cheteshwar Pujara bat has been a privilege. To many more centuries and FIFA matches!