China were humiliated as they were bowled out for 28 by Saudi Arabia and crashed to a 390-run defeat in a World Cricket League regional qualifier in Thailand.
Saudi Arabia piled up 418 all out off their 50 overs before China's outclassed batsmen collapsed in just 12.4 overs as extras top scored with 13.
Their total was seven runs fewer than the record low for a full one-day international of 35 made by Zimbabwe against Sri Lanka in 2004.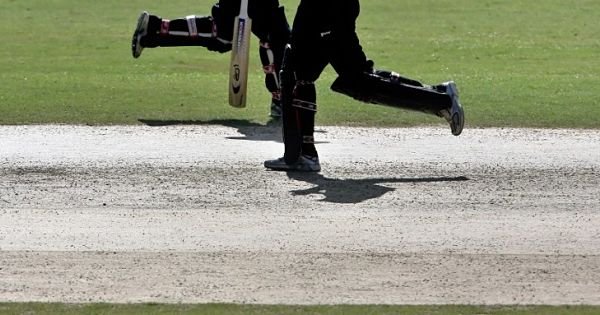 But it was still more than the record 50-over low score of 18 made by West Indies U19s against Barbados in Guyana in 2007.
The Saudis are considered favourites to win the tournament in the northern Thai city of Chiang Mai, which is the first step towards qualifying for the 2023 World Cup.
Shahbaz Rasheed made 50 and Mohammad Afzal a century from 91 balls with 13 fours and two sixes.
But it was Saudi captain Shoaib Ali who propelled the innings to 400-plus as he took only 24 balls to reach 50 and made a rapid-fire 91 from just 41 balls with 10 fours and six sixes.
Facing the huge total China were shot out by bowling trio Ibrar Ul Haq who took three wickets for eight runs, leg- spinner Imran Arif who bagged three for just two runs and off-spinner Shahbaz Rasheed finished the match with a hat- trick.
He was denied the chance to take four wickets in four balls as the injured number 11 Jiang Shuyao did not bat.
Despite their crushing defeat, China bowler Feng Yu returned five for 89 from his 10 overs.
Thailand, Bahrain, Bhutan, Kuwait and Qatar are the other nations taking part in the tournament.
Feature image source: AFP